Andy Cohen Breaks Silence on Dorinda Medley's 'RHONY' Future as Leah McSweeney Pushes Comeback
Dorinda Medley is one of the iconic stars of The Real Housewives of New York City. The reality TV personality took a step back this season and announced her departure last year. As season 13 starts airing on Bravo fans have been missing Medley in the mix and have been asking Andy Cohen if she will ever come back. The Watch What Happens Live host was asked about Medley and he gave an answer.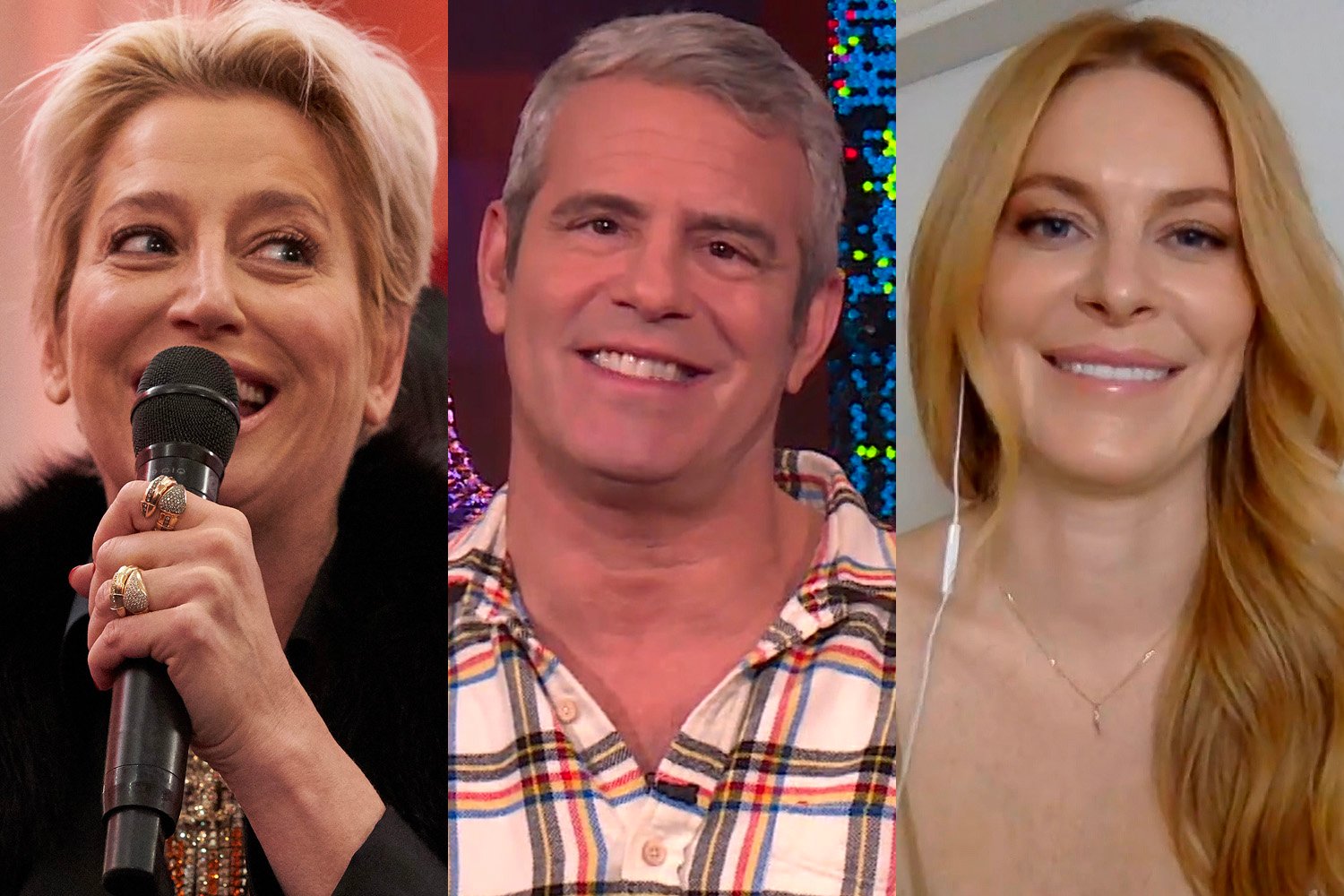 Does Andy Cohen want Dorinda Medley back?
Cohen is an executive producer on all The Real Housewives shows and is part of the decision-making. Whenever fans have a question about one of the franchises, they turn to Cohen for an answer. This week, Leah McSweeney and Leslie Bibb were guests on WWHL.
When McSweeney was asked about her former co-stars Medley and Tinsley Mortimer, the Married to the Mob founder said she was still in touch with both.
"I spoke to Dorinda a couple hours ago. Tinsley, I spoke to a couple days ago. She's coming to the city soon. So we're gonna hang out. I talk to them all the time," McSweeney said.
Bibb chimed in with a question of her own and asked Cohen if Medley would return to RHONY.
"Anything is possible," Cohen replied.
RELATED: 'RHONY': Ramona Singer Slams Bethenny Frankel for 'Calculated' Move Against Show
Cohen's answer was in line with what he said back in September 2020 on his SiriusXM show, Radio Andy. The talk show host acknowledged that Medley had a rough season 12 and it was best if she stayed away for a season.
"Sometimes taking a pause is a good thing and I am really hopeful that this is indeed a pause and that she would rejoin the show at some point," Cohen added noting that he doesn't say this to all the Housewives. "I think a pause is a good thing and she will come back renewed and refreshed."
Ramona Singer doesn't miss Dorinda Medley
Although McSweeney would love for Medley to return to RHONY, Ramona Singer is another story. The OG housewife was recently asked if the show was different now that Medley was not on the show and Singer's answer was such a Singer answer.
"When a cast member leaves, somehow we just pick up where it was left off and don't really notice that they're gone," Singer told Entertainment Tonight. "We're all just like, cog in the wheel and… or a spoke in the wheel, and if one goes, the wheel keeps going. So it was fine."
Although Singer said she "respects" Medley and "only wishes the best for her," she doesn't think she is ready to return for a possible season 14.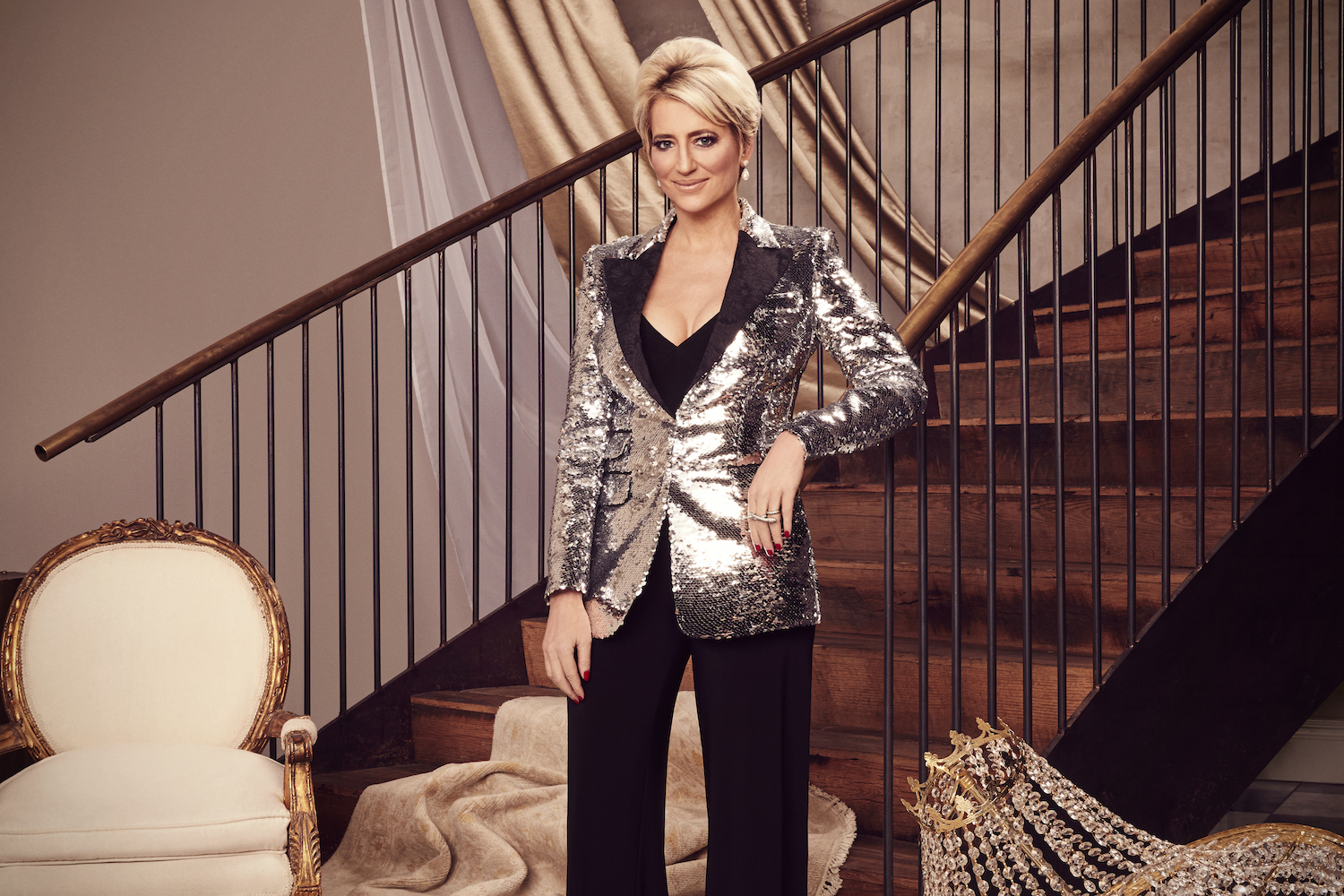 When did Dorinda Medley leave 'RHONY'?
It was in August 2020 when Medley announced she was leaving RHONY after a wild season. At the end of season 12, Medley was not in a good place with most of her co-stars. On the season 12 finale, she broke the fourth wall after McSweeney mentioned Mortimer who, by that time, had quit the show. Medley didn't think Mortimer should be acknowledged because she believed could've ruined the show by leaving mid-way.
"What a journey this has been. I have laughed and cried and tried to Make it Nice…," she wrote on Instagram at the time. "But all things must come to an end. This was a great outlet for me to heal when my late husband Richard passed away."
Medley didn't specify the reason she was leaving but expressed her gratitude for all the RHONY production.