Andy Cohen Claims Gizelle Bryant Did Not Have a 'Breakdown' That Was Edited out of 'RHOP' Reunion
Even though viewers are weeks removed from it, fans can't stop talking about the explosive The Real Housewives of Potomac season 5 reunion and the implications that it will have on the show's upcoming sixth season. Monique Samuels, who had been with the show since its second season, revealed that she would not be returning to the show after seeing how she was edited during the reunion. The reunion followed a season-long storyline that depicted the aftermath of the winery altercation between Samuels and Candiace Dillard Bassett.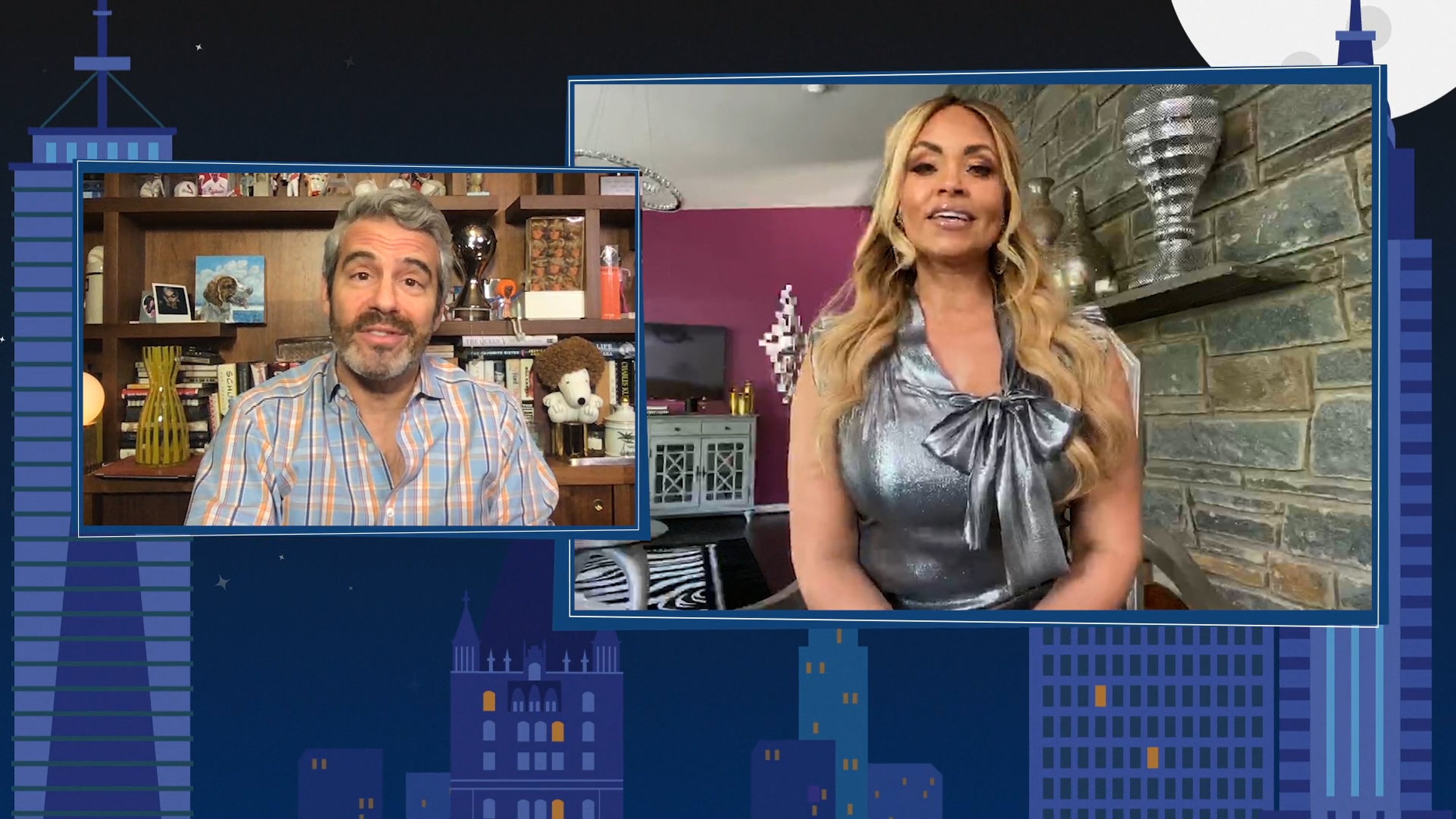 Numerous reports, including a seeming confirmation from Gizelle Bryant herself, seemed to confirm the claim that Bryant had a "meltdown" at the reunion following questions from Andy Cohen, Samuels and Karen Huger. After fans have been asking why this was edited out, Cohen now says that nothing was edited out and that Bryant's "breakdown" never happened.
Gizelle Bryant first confirmed reunion spoilers that it 'did not go well' for her
The Real Housewives of Potomac season 5 reunion was filmed with social-distancing procedures. It was held in person after two other reunions were held virtually this year (The Real Housewives of Beverly Hills and The Real Housewives of Atlanta). While the other reunions were held virtually, Bryant noted that she would not want to do a Zoom reunion for The Real Housewives of Potomac.
"Oh my God, I would be so disappointed if there was a Zoom reunion because we have so much to get through and to talk about and to really hash out that if there were [a Zoom reunion], I would be disappointed," Bryant said to Digital Spy earlier this year.
Bryant later teased the reunion on Bravo Chat Room and pretty confirmed the social media rumors that she received a lot of backlash at the reunion and was the primary target.
RELATED: 'RHOP' Star Candiace Dillard Bassett Stands by Wanting Monique Samuels to Go to Jail: 'People Crucified Me For That'
"A major [breakdown] recently, and you guys will see as a little tease to the reunion, is I was sitting there very nice and pretty and everybody and their grandmother was coming for me for about eight hours — and then in the last two to three hours, I just lost it," she said. "Wait and see, it was a doozy… it didn't go well for me."
Andy Cohen says nothing was edited out, Monique Samuels responds and says 'lies'
Bryant was questioned by Huger and Samuels at the Union, with Huger questioning about Bryant for some of her behavior while Samuels brought receipts to expose Bryant's alleged faux relationship with her ex-husband Jamal Bryant.
RELATED: 'RHOP' Star Candiace Dillard Bassett Says Karen Huger Is 'No One's Friend,' Also Slams Ashley Darby
In an interview with All About The Tea, Samuels insinuated that a lot of what Bryant did and said was cut out of the reunion, as the final product only a few times with Bryant cursed at the couple. 'There's was a lot more to it too," Samuels told the production. "I'm talking about a full-out meltdown and explosion. My husband asked a simple question…I'm like, why couldn't you just answer the question?" Samuels said that Bryant said "F**k you" repeatedly, which lines up with what Bryant said on Bravo Chat Room.
Despite all of this, Cohen is denying rumors that Bryant's alleged "breakdown" was edited out. Watch What Happens Live guest Danny Pellegrino asked Cohen were this rumors true and he said no.
"That absolutely was not edited out, it didn't happen," said Cohen. "If that happened it would have absolutely aired."
Samuels responded to Cohen's denial by commenting on a snippet of the interview that was posted on an Instagram fan account devoted to Samuels and The Real Housewives of Atlanta's Porsha Williams. Samuels wrote, "Wow the lies," accompanied by an eye-roll emoji.