Andy Cohen 'Didn't Expect' Danielle Staub to Say She Would Never Appear on 'RHONJ' Again
Real Housewives of New Jersey (RHONJ) has been full of drama. That is partially because Danielle Staub isn't getting along with multiple cast members. Find out what she said about never appearing on the show again and how Andy Cohen responded.
Danielle Staub and Margaret Josephs got into a fight in the latest episode of 'RHONJ'
The Jan. 1 episode of RHONJ showed Staub and Margaret Josephs not getting along. Josephs dumped water on Staub's head and she responded by pulling Josephs' hair.
Josephs tweeted about the fight before the episode aired. She wrote, "Happy New Year! I just want to check in & say while everyone is anticipating tonight's episode it is very painful for me to relive. The energy that day frightened me & to this day it still does. I have never hit anyone nor did I after being pushed or being assaulted from behind."
She continued, "2nd part: what I did do after a half hour of a brutal back and forth with my personal space being invaded was to pour water on someone who was clearly looking to assault me and push me into a physical altercation. I have been told I deserved it, I asked for it…. I was attacked."
The reality star then tweeted, "Part 3: a full 12 minutes after the fact from behind. My neck was snapped back, easily could have been broken. I could not defend myself. I could have been paralyzed. Everyone was crying including production. It was horrific. I wanted to forget move on . To this day devastated."
Staub didn't address the fight on Twitter. Instead she responded to a tweet about Josephs getting sued over money loaned to her for a down payment on her home. Staub tweeted, "This is what she should be focused on."
Staub spoke out about the cast members' husbands watching her sex tape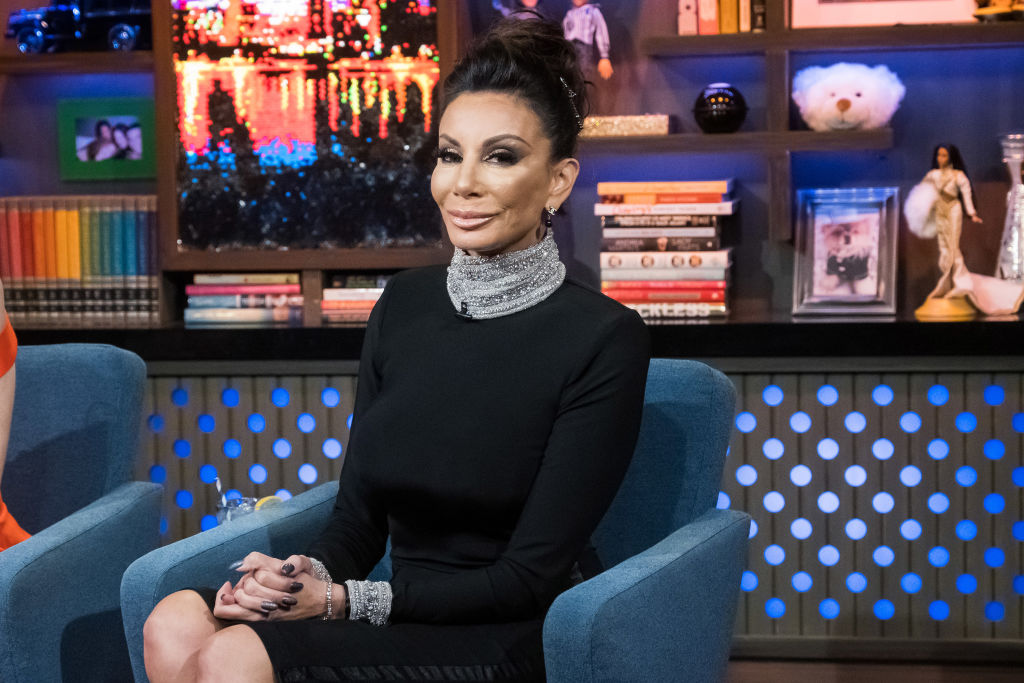 Joe Gorga, Evan Goldschneider, Bill Aydin and Joe Benigno watched Staub's sex tape. Staub didn't hold back and responded to this in her Instagram Story, according to Us Weekly.
"When is this behavior OK? So who in the world condones their husbands to gather around and watch a sex tape of someone they have met and they talk about me being the problem?" she wrote. "The men and the wives alike are all struggling to graphs [sic] reality. @JoeyGorga has been talking about my V for years."
It's obvious Staub has problems with multiple cast members. Now it looks like she's ready to walk.
Andy Cohen said he was surprised by Staub
Staub appeared on Watch What Happens Live with Andy Cohen on Jan. 8, according to Us Weekly. They talked about her future on RHONJ.
"I will be never returning as a housewife again with the Jersey girls," the former star said. "I have, over the past 12 years and 10 seasons, been a part of this whole franchise and I've been very happy to rally and stand on a platform and be here with all of you. But it is time for me to leave and do something that I want to do that makes my heart happy every day."
Cohen admitted he "didn't expect" to say she would "never" return. He added, "This is entirely your move."
This wouldn't be the first time Staub wouldn't be on the show. Fans will have to keep watching for the aftermath of her fight with Josephs and more.