Andy Cohen Dishes About 'RHOA' Reunion and the Hangover He 'Earned'
Bravo producer Andy Cohen offered a few hints into how The Real Housewives of Atlanta reunion went down. Plus he shared that he drank tequila for the first time in months after the reunion, which resulted in a hangover he says he "earned."
Cohen didn't love the fact he had to shoot the epic reunion show via teleconference. But he shared it was the only way the network could deliver a reunion under the current circumstances. He discussed the dilemma on his SiriusXM radio show.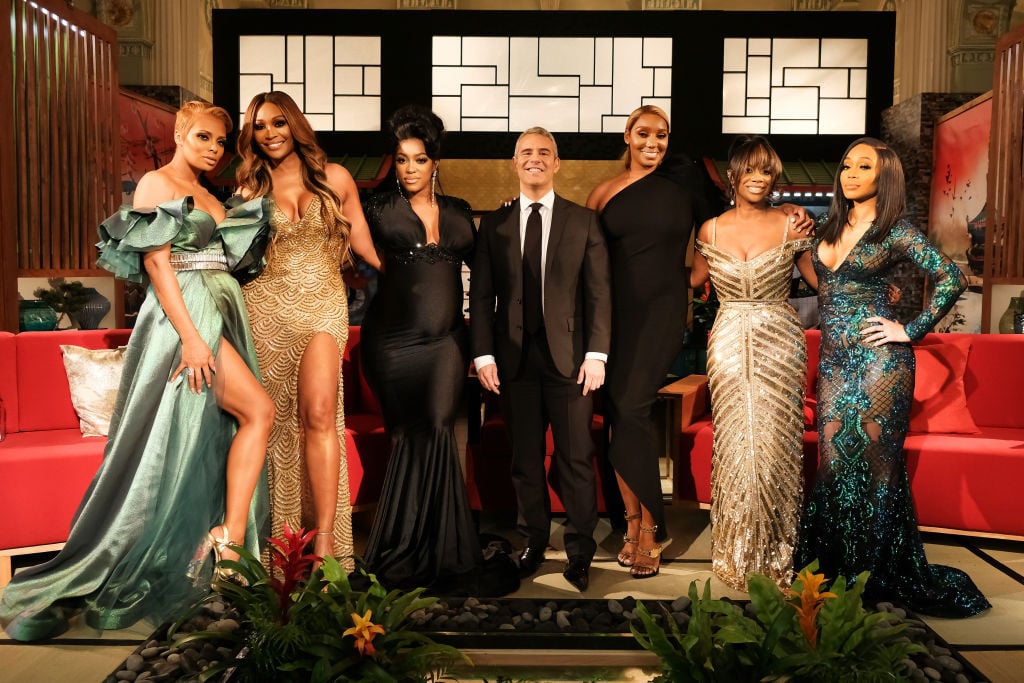 "If we wait for this pandemic to be over for when we all are in the same room, it's going to delay everything," he admitted. "We need to move forward. We need to live in reality right now, and reality right now is if we're going to do this, we're going to do this virtually." After the reunion was over, Cohen took to his Instagram story and offered a few thoughts about the reunion.
It is still going to be epic
An exhausted looking Cohen shared a video post-reunion production and said he was feeling pretty good about the virtual reunion. "It was as epic as every Atlanta reunion has been," he insists. He then showed the camera a set of his infamous reunion and WWHL cards. "Here are my cards, putting them in the garbage," he laughs as he sits at his home office desk.
He continues, "I'm going to get some tequila and turning out the lights. And I will have you know, I am not wearing pants." Cohen also shared an Instagram post-pre-reunion too. "It's #RHOA Reunion day and I'm celebrating by not wearing pants!" he wrote in his "business on top" boxers on the bottom photo.
Several Housewives could not resist but comment. "Again?" Lisa Vanderpump from Vanderpump Rules remarked. Dorit Kemsley from The Real Housewives of Beverly Hills added, "Will I ever truly be able to see you in pants again? 🤦🏼‍♀️ or will I only see this when I see again!! #cantbeunseen but looking 🔥."
Fans will get a three-part reunion
Cohen added to his commentary the next day. First, he announced he was hungover. "Well, I have my first hangover in two months," he said. Cohen is recovering from COVID-19. Even though he's been hosting his nightly talk show from home, which typically includes cocktails, Cohen was sticking to water and healthier options.
"Since this whole thing started I've barely been drinking," he continued. "But last night, man. Parked myself up to the tequila. I earned it. The Atlanta Housewives man, they're trailblazers. They worked so hard to make that reunion happen. We had days of technical rehearsals just to make sure it would look good. And I think it did believe it or not."
"It's definitely going to be three parts. Content-wise there's so much stuff. And tipping my hat to the Atlanta Housewives." The morning after, Cohen also tweeted, "Good morning! I have my first hangover in two months as a result of a tequila-infusion after the 12 hour #RHOA taping, which did NOT disappoint. Those women are trailblazers!"