Andy Cohen Opens Up About Difficulties in Casting 'Housewives' Franchises Amid Firings of Cast For Racial Statements
Whenever something goes wrong with any cast member on a Housewives franchise, Andy Cohen will have to answer for it. Fans have blasted him for gaslighting certain people during questions on reunion specials. He's also been accused of being biased to certain co-stars. And now, in the wake of several scandals with cast members on the show, viewers want Cohen to be active in making better casting decisions.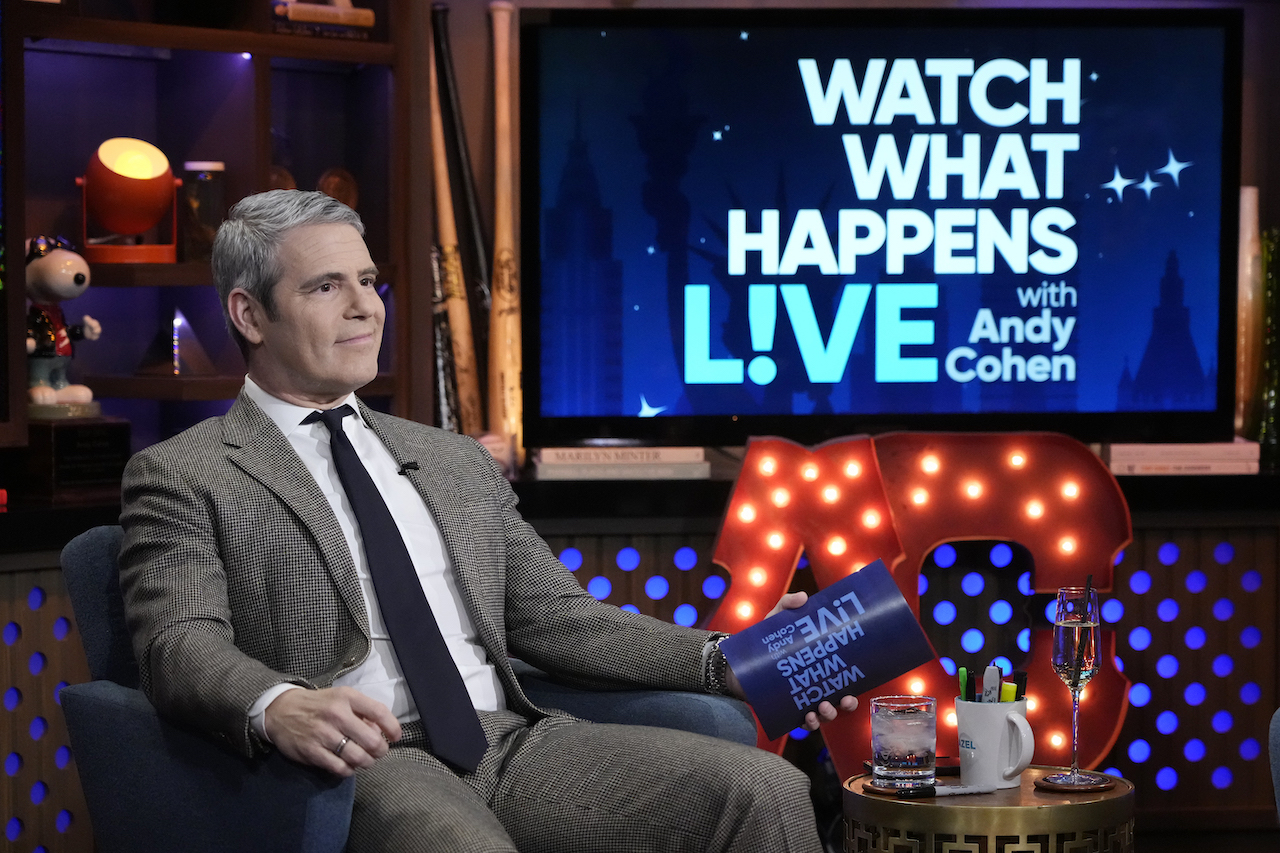 Andy Cohen says casting is difficult and producers are working to do better amid the climate we are in
Cohen is not always well-received from those he works with. RHONJ alum Danielle Staub famously accused him of orchestrating drama for the show. He has gotten a lot of backlash in recent years from viewers who accuse him of not properly vetting cast members for Housewives franchises and other shows on Bravo. In the wake of Jennie Nguyen's social media controversy on RHOSLC, Cohen spoke to Entertainment Tonight and said that the casting process moving forward is a "work in progress."
RELATED: 'RHOA': Why Andy Cohen Enjoyed Strippergate
"Listen, I think that we're in a time where we're producing a show that is about outspoken, sometimes politically incorrect people who are speaking their mind and, you know, we have to be sensitive to issues of racism," Cohen said.
He continued: "And we have to look out for everybody who is not only watching, but who are also on the show, and you know, look– there's, every case is different, but we wanna do the right thing, and it's a work in progress."
Several Bravo stars have had scandals related to comments received to be racist in nature
Nguyen's former Facebook posts of anti Black Lives Matter Movement conversation resurfaced near the end of her first season of RHOSLC. Initially, Nguyen tried to blame the posts on her "social media team," which she said during an Instagram live video. Despite her being in the process of filming Season 3, Bravo eventually fired her. But fans were turned off by Bravo's reluctance to speak out about the ordeal as the network took over a week to address the controversy at all.
Nguyen's co-stars spoke out in disgust over her remarks. Cohen also shared similar sentiments on his Sirius XM radio show. Nguyen issues an apology online, explaining that she's grown since making the remarks.
RELATED: Porsha Williams Responds To Andy Cohen's Revelation That She Was Almost Fired From 'RHOA'
Across the world in Atlanta, former RHOA star Kim Zolciak-Biermann has been on the brunt of criticism from her co-stars and viewers. As the only white cast member on the show, she's been blasted for making remarks that many feel are radically insensitive. She once said Nene Leakes lives in a roach nest, made a comment about Leakes eating fried chicken (a common food associated with the Black community), and referred to the upscale neighborhood Kandi Burruss lives in as "ghetto."
Zolciak-Biermann has always maintained she is not racist and "doesn't see color." She famously cried that she didn't feel Cohen defended her against claims that she was a racist and said she felt things were magnified by social media users.
RELATED: Monique Samuels Shares Whether She Feels Andy Cohen Took Candiace Dillard's Side During 'RHOP' Reunion