Andy Cohen May Be Over Hearing About the 'Below Deck' Reunion Location
Bravo producer Andy Cohen may have had enough with the complaints about the Below Deck reunion. Fans were outraged when Below Deck Mediterranean shot an additional episode instead of having a reunion last season.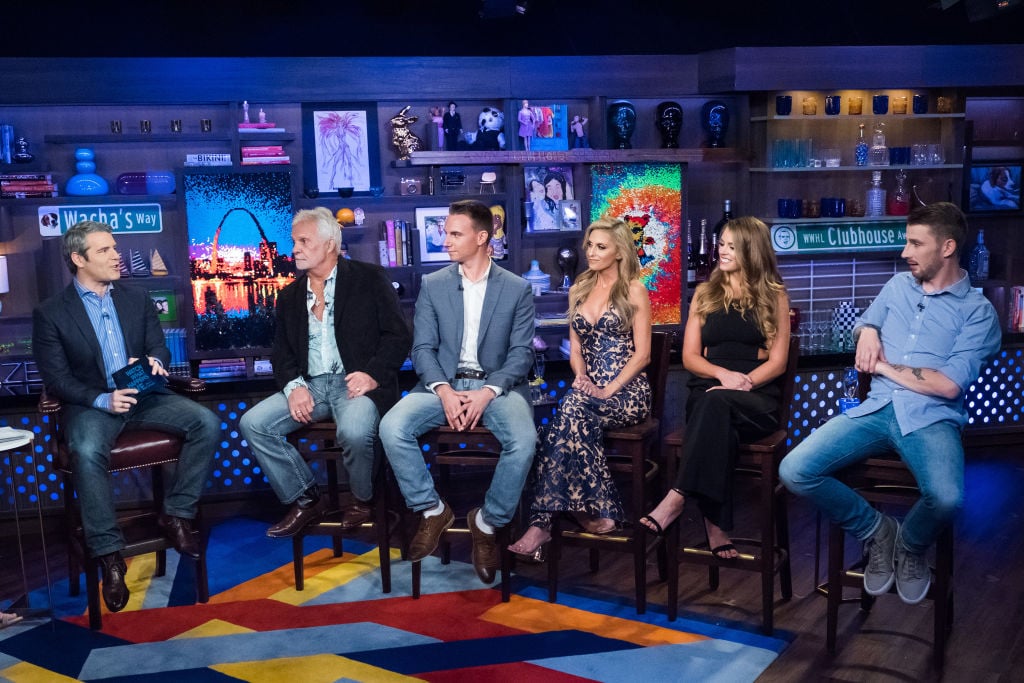 Plus viewers were aggravated when Below Deck season 6 (once again) had an hour-long reunion in the Watch What Happens Live Clubhouse. Nearly every Below Deck reunion is held in the Clubhouse with the exception of season 3. Fans often note that Real Housewives reunions are shot on location, plus reunions are usually in multiple parts. Other shows like Southern Charm also recieve a multi-part reunion shot on location.
However, Below Deck reunions are usually New York City-based and Cohen seems to be a little over hearing about how the Clubhouse isn't the best location for a reunion. He gave it right back to fans who needled him about the Clubhouse reunion.
Lucky to even have a reunion
After Below Deck Med didn't end with a reunion, fans held their breath to see if Below Deck season 7 would produce one. Viewers seemed thrilled to learn that not only did the crew reunite, but fans would be treated to a two-part reunion. A multi-part Below Deck reunion hasn't occurred for a few seasons.
But when Cohen shared a cast photo from the reunion, fans peppered him with questions. A fan saw the Clubhouse photo and remarked, "Why can't they have a real reunion why in this crappy area? Ugh." Cohen replied, "It is a real reunion. Doesn't matter where it is as long as all the players are there."
Another fan commented that Below Deck is one of Bravo's highest-rated shows. If Cohen respected the show the way he did the Real Housewives, they'd get a reunion shot on location. But Cohen snapped back, "You can complain about the set, or be happy it happened at all."
The reunion looks intense
Cohen teased the reunion during WWHL and it looks like bosun Ashton Pienaar is on the defense. During a tense exchange, Pienaar confronts Captain Lee Rosbach and chief stew Kate Chastain when they ask him if he's in any position to judge others on the boat. "When you were still gyrating in a Speedo for dollar bills, I had already worked my way up to chief stew," Chastain says to Pienaar.
But Pienaar turns it around on Chastain and demands to know how many years she's worked in real yachting. He then turns to Rosbach and asks, "And yourself Captain Lee?" Chastain looks stunned as her mouth drops open. In fact, the entire crew looks blown away as Pienaar takes a confrontational tone with Rosbach.
Rosbach answers, "Last year." But Pienaar continues, appearing to be trying to show he has more relevant current experience. That's when Chastain says, "Whose boat are you working on right now Ashton?" The WWHL guests and audience groan after watching the exchange, knowing the reunion will likely be explosive.
Part one of the Below Deck season 7 reunion is scheduled to air on February 10.