'RHOA': Andy Cohen Wants Phaedra Parks to Return, But Will She?
Phaedra Parks was famously fired from 'RHOA' after the season 9 reunion. Fans have been wanting her to make a return, and so does bravo honcho, Andy Cohen.
Ask any fan of The Real Housewives of Atlanta who the most iconic cast member is, and Phaedra Parks is sure to be on the list. Parks hasn't been on the show since the explosive Season 9 reunion but has made her return to the network in a different way. Andy Cohen recently admitted he'd love for Parks to return to the franchise, but Parks has different plans.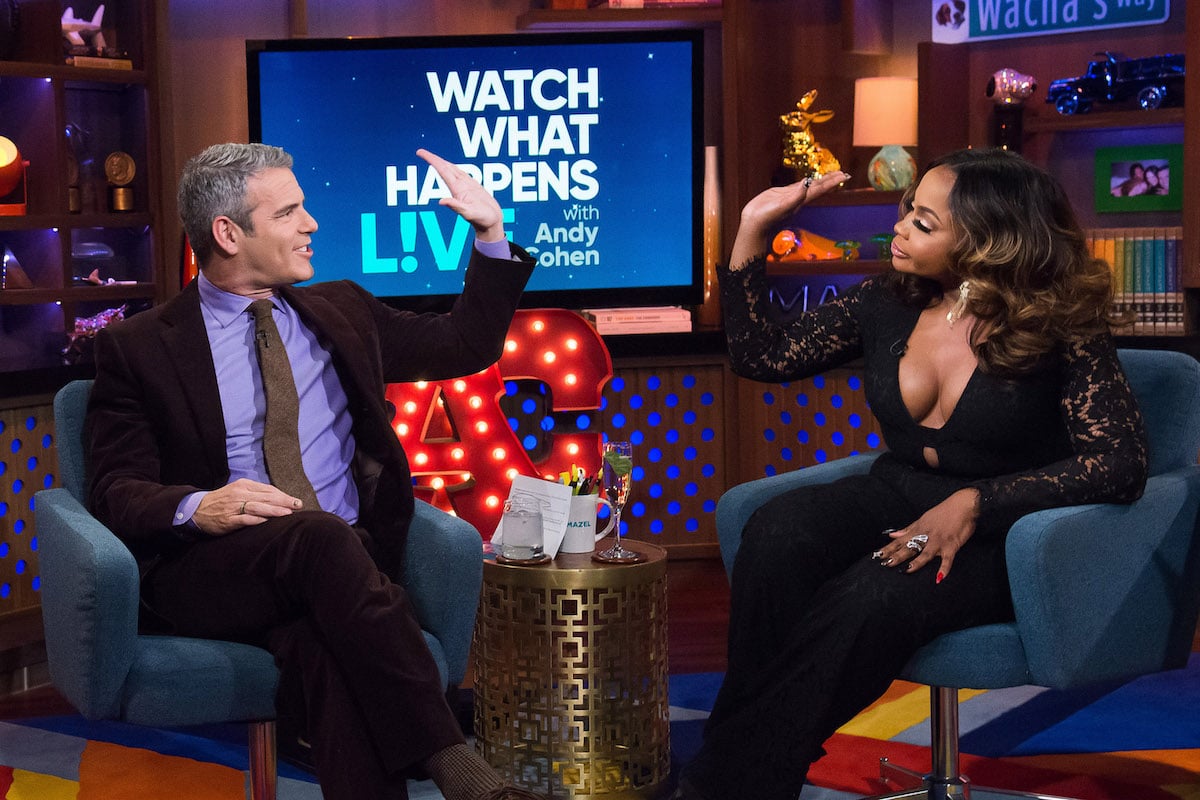 Phaedra Parks was fired after a major scandal but Andy Cohen wants her back
Parks was a series regular on RHOA from seasons 3-9 and instantly became a fan favorite for her witty commentary and her extravagant southern belle flair. But after the arrest of her husband Apollo Nida, a shift occurred. Her once close friendship with Kandi Burruss became estranged and during the season 9 reunion, it was revealed that Parks was behind a damaging rumor that Burruss plotted to drug and sexually assault Porsha Williams.
Parks claimed the rumor was something she "repeated" and she apologized, but fans and co-stars were not convinced. She was fired from the show. Cohen said at the time that the decision to fire her was due to none of her castmates wanting to film with her any longer. Burruss vowed to quit the show if Parks returned in any capacity.
But fans of the show believe it's been stale since Parks' exit. In a recent Q&A with fans during intermission on Watch What Happens Live, Cohen also echoed fans' sentiments that Parks is good TV. One viewer asked Cohen: "Out of all the former housewives, who would you bring back?" Cohen responded, "Phaedra. Love Phaedra."
The former 'RHOA' star says she's not interested in returning to the show
Parks' fans and Cohen yearn for her return to the show, but she's not interested in doing so. In an interview with Shadow and Act, she said she appreciates the continued requests but doesn't want another peach. 
"I think with any character on TV, people resonate with them because they see a little bit of themselves in that person," she explained when asked why fans miss her on the show. "For me, as a woman, a woman of color, I'm a hard worker, I've stepped out and have done things that most people would probably not do and I'm always pushing myself to the limit. But also, I'm a mom and people say I'm funny."
Parks is however returning to Bravo, but in a different way. She's part of the second installation of the All-Stars mashup cast. "This is something totally different from being on a regular installation of the show," she said. "So, when Andy called me about, 'Hey, we would love to see if you'd be interested in doing this,' and he told me the Housewives that would be involved in it, it was a dream cast. It's definitely the OG's and people that I have watched and really have loved over the years."
Outside of reality television, Parks is focused on acting. She landed her first role in the ALLBLK anthology series, Covenant. Parks now works with an acting coach to help her get additional work.