Andy Cohen Reveals Bravo Had a 2020 Date for BravoCon and Is 'Working on' 2021
Andy Cohen gave fans hope that BravoCon would return next year. He spilled on Watch What Happens Live with Andy Cohen that the network was "working on" dates for 2021.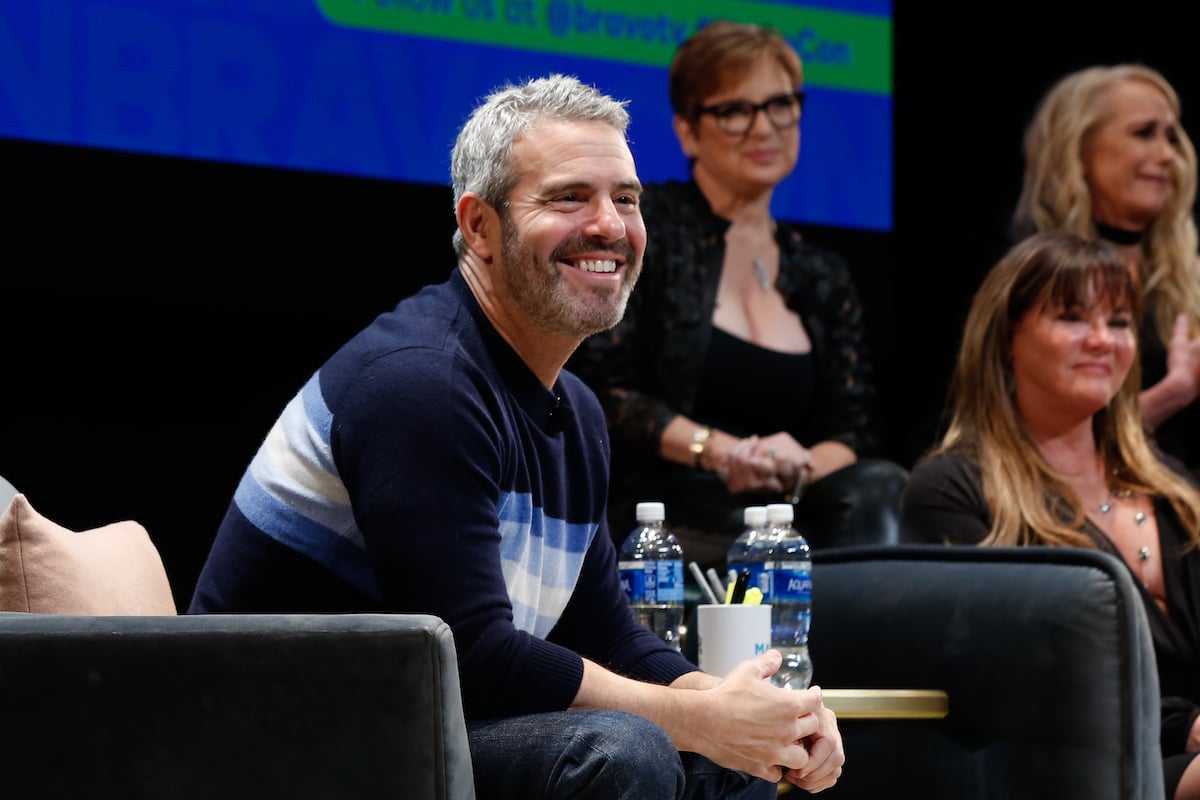 Guest Patricia Altschul from Southern Charm asked about the future of BravoCon. "It's funny you asked that," Cohen said on the After Show. "We were supposed to have BravoCon about six weeks ago was the date. Nobody ever knew it but there was a date for it to happen this year. It was obviously canceled many months ago."
COVID-19 (coronavirus) ruined any plans for BravoCon in 2020, but Cohen says 2021 is looking up. "But the answer is yeah, we're working on it for next year," he said. "We're working on BravoCon for 2021."
Altschul said she had "more fun than you can imagine" during BravoCon 2019. She loved the fans and the slew of activities.
Andy Cohen dished details about BravoCon 2020
"By the way, I don't think anyone realizes this but BravoCon was supposed to be this weekend," he shared on his Sirius XM radio show on Oct. 14. "BravoCon 2020 was supposed to be this weekend. Of course, never announced. But it's in my calendar. But maybe next year …"
"So RIP the weekend, everything got canceled this year is all I can say," Cohen added. "And BravoCon too. There were a lot of questions this year about whether it was going to happen again, and again, I may not be authorized to say this. But yes it was not only gonna happen but it was gonna be this weekend."
"We'd all be getting on planes and excited," he mused. "Getting outfits ready. But I guess see ya next year BravoCon God willing." Indeed, BravoCon 2020 tickets were made available in April when the pandemic wasn't anticipated to last the remainder of the year.
Lessons from BravoCon 2019
The first-ever BravoCon, held in New York City in 2019 left behind some lessons for both fans and promoters. Tickets sold out in minutes as a slew of fans were left empty-handed.
But fans who were able to score the coveted tickets said they were shut out from some events. Several general admission ticket holders shared that they were shut out from a venue because of overcrowding. "To those attending #BravoCon today… Last night at 6 pm they reached capacity at the main venue-Manhattan Center – and proceeded to eject GA- General admission- tickets. Saying that Only VIP&SVIP could stay. @Andy Not cool …..at all Pic is the guy who had to tell people." The general admission ticket price was $299.50, plus tax and fees for the entire weekend.
Others posted on social media that fans were a little too aggressive about meeting their favorite Bravolebs. "The day two crowd is AGGRESSIVE," one person tweeted.
And of course, there was this hopeful tweet. "@Andy confirms that they are thinking about #BravoCon2020 and making it even more accessible to the millions of fans who couldn't get tickets," the person tweeted. "And hoping @BravoTV does a 'huge podcast dump or something' with all the recorded material this weekend."