Andy Cohen Says 'RHOBH' Nearly Didn't Happen: 'It Was Almost a Show Around Kim, Kathy, and Kyle'
'Real Housewives of Beverly Hills' nearly didn't happen — but stars Kim and Kyle Richards and Kathy Hilton would still have a reality TV home.
Though it was not the show that started the Real Housewives franchise, The Real Housewives of Beverly Hills has become its own juggernaut and even eclipsed some of the shows that came before it. By now, it seems like The Real Housewives of Beverly Hills is almost a necessity for the franchise and even for the Bravo network.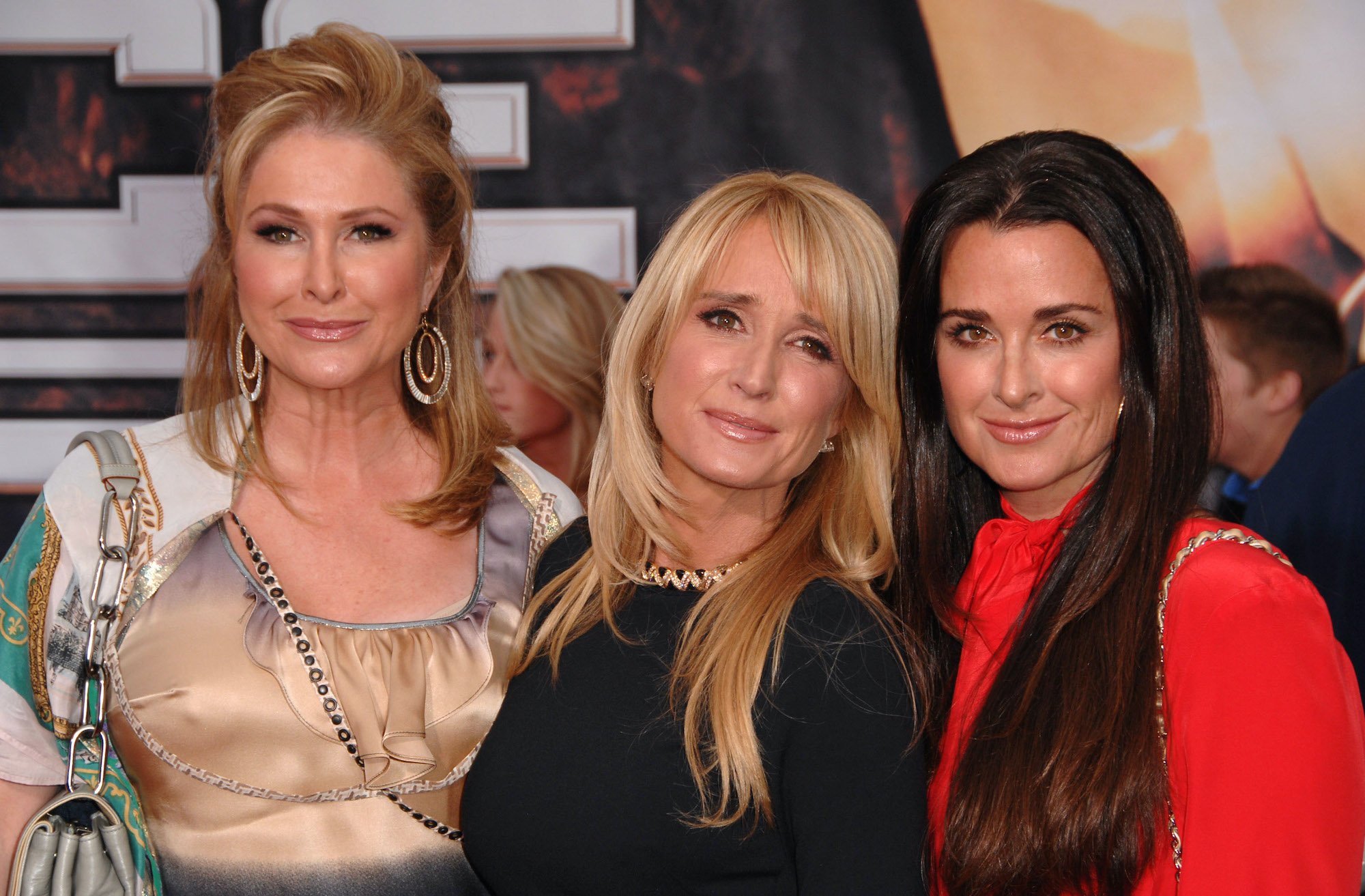 The cast of characters have become major celebrities, and this installment of the franchise has even inspired its own spinoffs. However, The Real Housewives of Beverly Hills wasn't intended to be a part of the Real Housewives franchise at first.
Instead of centering a group of Beverly Hills socialites, it would have had a much smaller central cast, and focus on a specific family. What would this prototype version have been like?
'The Real Housewives of Beverly Hills' initially would have focused on three sisters
Andy Cohen is known for being executive producer of many of the Real Housewives shows, and therefore he has a lot of say as to what goes into them. He also has his own talk show on Bravo, Watch What Happens Live and the topic of his reality shows frequently comes up.
On one recent episode of Watch What Happens Live, Cohen discussed his initial ideas for The Real Housewives of Beverly Hills with star Kyle Richards. Instead of focusing on the broader group of women who would end up starring in the show, it would have starred sisters, in order of birth, Kathy Hilton, Kim Richards, and Kyle Richards.
However, Hilton was a bit reluctant to appear on the show, and for several seasons she was more or less a supporting character. However, in season 11, Hilton decided to take a more central role on the show.
Cohen didn't confirm why the show about the three sisters morphed into The Real Housewives of Beverly Hills, but the show still became a major success.
Kyle Richards is a central figure today, and was important to the development of this idea
Since the onset of The Real Housewives of Beverly Hills, Kyle Richards had a central role on the show and faced accusations of being a diva. However, there is some legitimate evidence that Richards saw herself as and was seen as a main character.
According to Us Weekly, another star of the show, Camille Grammer, revealed that Richards had a deal with the production company, Evolution Media, early on, but that the network preferred another entry in the Real Housewives franchise.
At the time, this was controversial, and Richards fervently denied that this was the case. However, this new information from Cohen might vindicate Grammer and provide evidence that Grammer was telling the truth. While Cohen did not go into detail about the initial show idea, his short statement lends credence to Grammer's claims.
Kathy Hilton only joined the show recently
Kathy Hilton has only recently taken a central role on The Real Housewives of Beverly Hills. She was reluctant to join in a more major role at first; according to Town & Country, Hilton and Richards had some unresolved issues, and Hilton felt that the show frequently presented its stars in a bad light.
Hilton was afraid that she would "make a fool of [her]self," an understandable fear on a show that's watched by millions. Hilton's famous daughters, Paris and Nikki, were also a bit apprehensive at first, knowing firsthand what extensive media attention can do.
However, Paris is supportive of her mother, and so is Nikki, although Nikki is a bit more protective. Still, each sister from the initial concept has now had a main role on The Real Housewives of Beverly Hills — albeit not at the same time!