Andy Cohen Says This Is the Reason Marlo Hampton Is Not a Full-Time Cast Member on 'Real Housewives of Atlanta'
Real Housewives of Atlanta fans have known the fabulous Marlo Hampton since season 4 of the reality series. The Atlanta socialite was first introduced to viewers as a friend to Nene Leakes. She's since developed relationships with the remainder of the cast and is most known for her love of luxury fashion.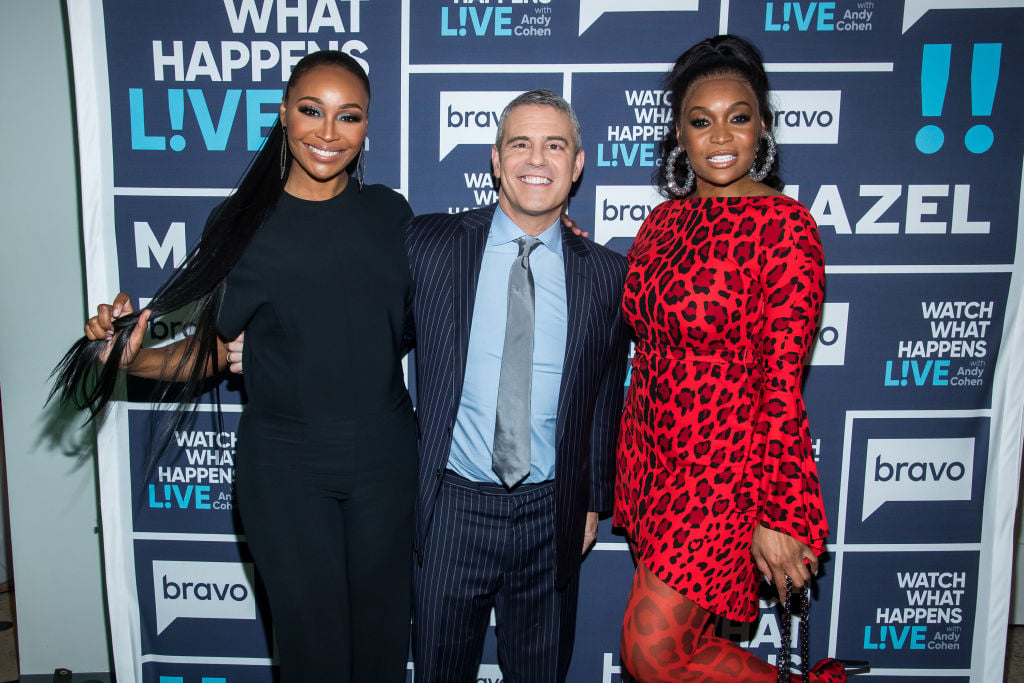 Despite almost a decade on the show, Hampton has never been a full-time cast member. Viewers love her knack for starting drama and stirring the pot and believe she'll be a great asset to the cast. Bravo honcho, Andy Cohen, has finally revealed his reason why Hampton is not an official peach holder. 
Marlo Hampton on 'RHOA'
Hampton has been a fixture on the show since 2012. The lover of all things glitz and glamour worked in the fashion industry for a number of years and dated high profile men before becoming affiliated with the show. When viewers first met Hampton, she was dating Leake's rumored fling, NFL star Charles Grant. The two bonded over their love of high-end fashion.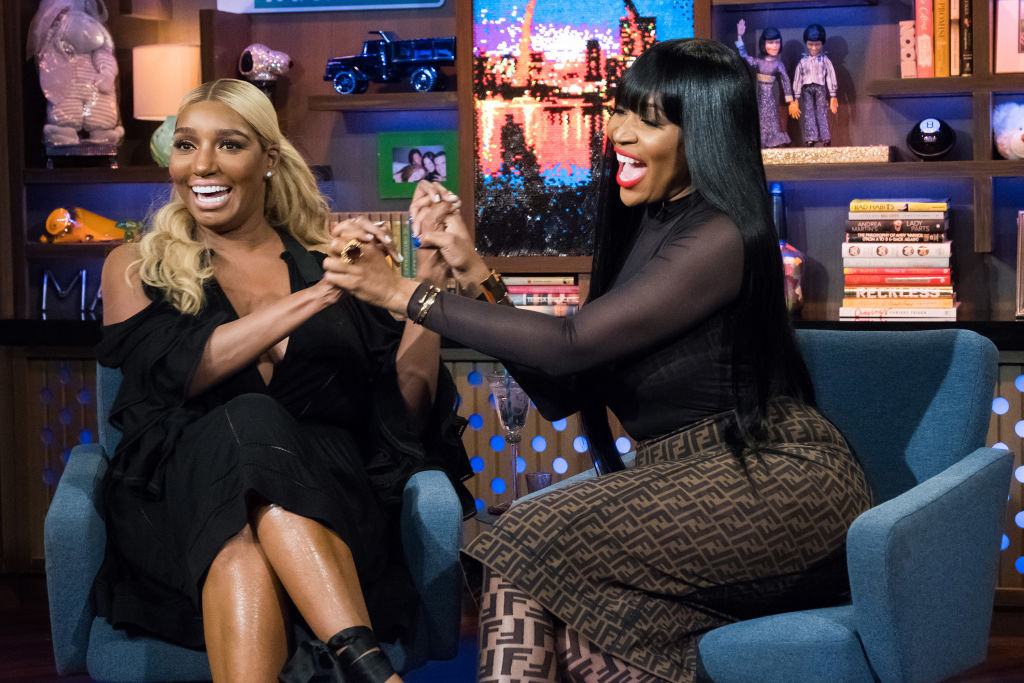 The sidekick of Leakes rubbed many RHOA cast members the wrong way during her time on the show. She famously bumped heads with Kandi Burruss, Sheree Whitfield, Kim Zolciak, Shamari DeVoe, Eva Marcille, Kenya Moore, and Porsha Williams.
The relationship between Leakes and Hampton has had its ups and downs. The two had a huge fallout when Hampton befriended Moore against her wishes but eventually reconciled and are now closer than ever. She was also a bridesmaid in Leake's 2013 wedding to Gregg Leakes. 
Cast members have always questioned how Hampton makes her money and lives such a luxurious lifestyle. According to a Bravo TV profile of Hampton, she once owned a boutique.  She's also dabbled in real estate and is in the launching an accessories brand called Arie and Emma that sells sunglasses and jewelry.
Andy Cohen explains why Marlo Hampton is not full-time on 'RHOA'
Hampton has been a part of the franchise since season four where she began making appearances through her budding relationship with Nene Leakes. Despite her longevity, she's never been a full-time member of the cast. Many assumed it was due to her criminal past or her not being in a serious relationship, but it was later revealed that it was for a more serious reason. 
In November 2018, The Jasmine Brand, exclusively reported that Hampton's use of a gay slur was the reason she was never hired as a housewife. The homophobic term was used by Hampton in a 2012 episode during an argument with RHOA cast member, Sheree Whitfield. On a trip to the South Africa trip, the two argued over why Hampton was not invited by Whitfield to a party. Hampton responded:
According to the report, Cohen, who is openly gay, felt Hampton's comment was in poor taste. Hampton apologized for her comment but Cohen was apparently not quick to forgive. A source told the site that Hampton's statement caused an uproar with LGBTQ+ viewers and executives at Bravo. Hampton continued to appear on RHOA as a "friend to the show." 
In a sit-down interview RHOA star Kandi Burrus, Cohen revealed the reason Hampton part of the show as a peach holder. 
"It's not that I don't love her, but she's all over the show- that's why I think sometimes people get hung up on semantics," Cohen said. And "The Housewives" is not indentured servitude. It is not something that, you know- people volunteer to do it. They're there because they either want to be or they don't. So trust and believe that people are being taken care of in one way or another…she has a great attitude. I feel like everything's cool."
Burruss revealed that she's always been an advocate for Hampton to be part of the full-time cast and has even pressured Cohen multiple times to make her a housewife. Hampton has been open about not being bothered by her "friend to the show" status and says she's happy with where she is.