Andy Cohen Talks About Erika Jayne's 'RHOBH' Future After 'The Housewife and the Hustler' Documentary
Andy Cohen is a producer on The Real Housewives of Beverly Hills and fans algo go to him when they have a question regarding one of its stars. This week, Hulu released an ABC News special called The Housewife and the Hustler that has caused waves on social media. The documentary revolves around Tom Girardi's, legal drama after being accused of embezzling money from his clients. Girardi is Erika Jayne's husband and is one of the stars of the hit Bravo reality series.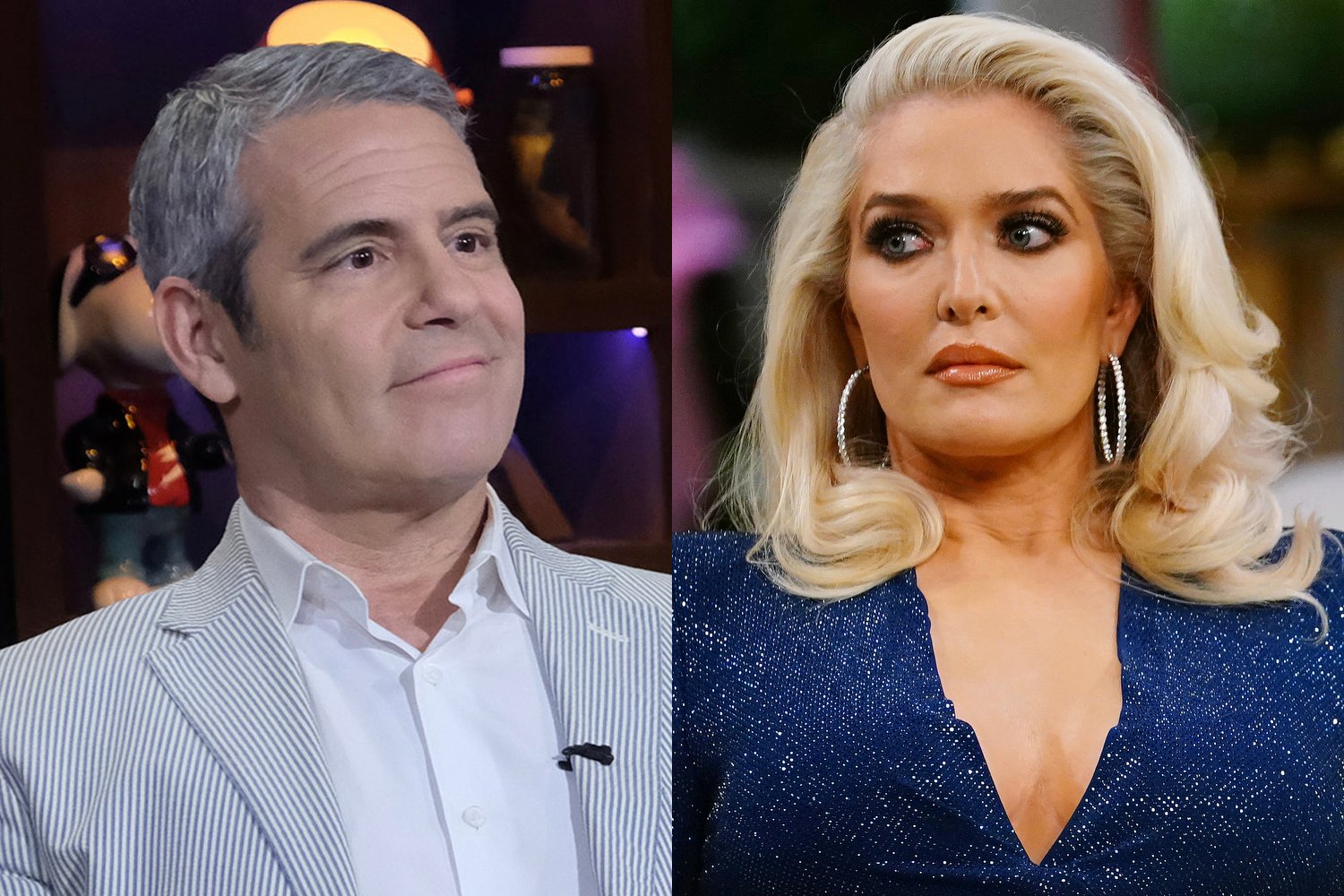 Will the Hulu documentary affect Erika Jayne?
Streaming service Hulu released a scathing documentary revolving around Erika Jayne and her husband Tom Girardi. The latter is accused of misappropriating funds of victims he represented in million-dollar lawsuits. In the special, some victims question how much Jayne knew about what her husband was allegedly doing with the money awarded to his clients.
Following the special premiering online, some fans question if it will affect the "XXPEN$IVE" singer's future on RHOBH. Cohen hosts a SiriusXM show called Andy Cohen Live where he takes questions from the listeners and there was one that asked about the documentary.
"I don't think the documentary will affect her future on the show," Cohen told the listener.
The fan said that after watching the doc, she was inclined to stop watching RHOBH. She didn't like that Jayne was living in riches in what could be stolen money if authorities implicate her in the legal accusations her husband is facing. However, Cohen tried to discredit the documentary as two former Bravo stars were featured giving their opinions about the case.
RELATED: Lisa Vanderpump Reveals Why She Still Talks About 'RHOBH' Despite Quitting
"The idea that Danielle Staub and Dana Wilkey are the experts in this documentary about Erika is questionable at best. I kind of realized that I wasn't going to learn anything new from them. The Tom Girardi stories continue to be deeply disturbing and we have to see how this plays out," Cohen added.
Staub was one of the stars of The Real Housewives of New Jersey who happened to work at the same strip club Jayne worked at before moving to California. Wilkey was a "friend of" during the second season of RHOBH and had legal troubles of her own in the past.
Erika Jayne dropped by her lawyers
Following the premiere of The Housewife and The Hustler, there was more bad news for Jayne as she was dropped by her lawyers. Peter Mastan filed a petition to be taken off Jayne's bankruptcy case, according to Us Weekly.
"The relationship of trust and confidence that is essential to a properly functioning attorney-client relationship has broken down and, in the good-faith assessment of counsel, the relationship is irreparable," read the documents filed by lawyers according to People.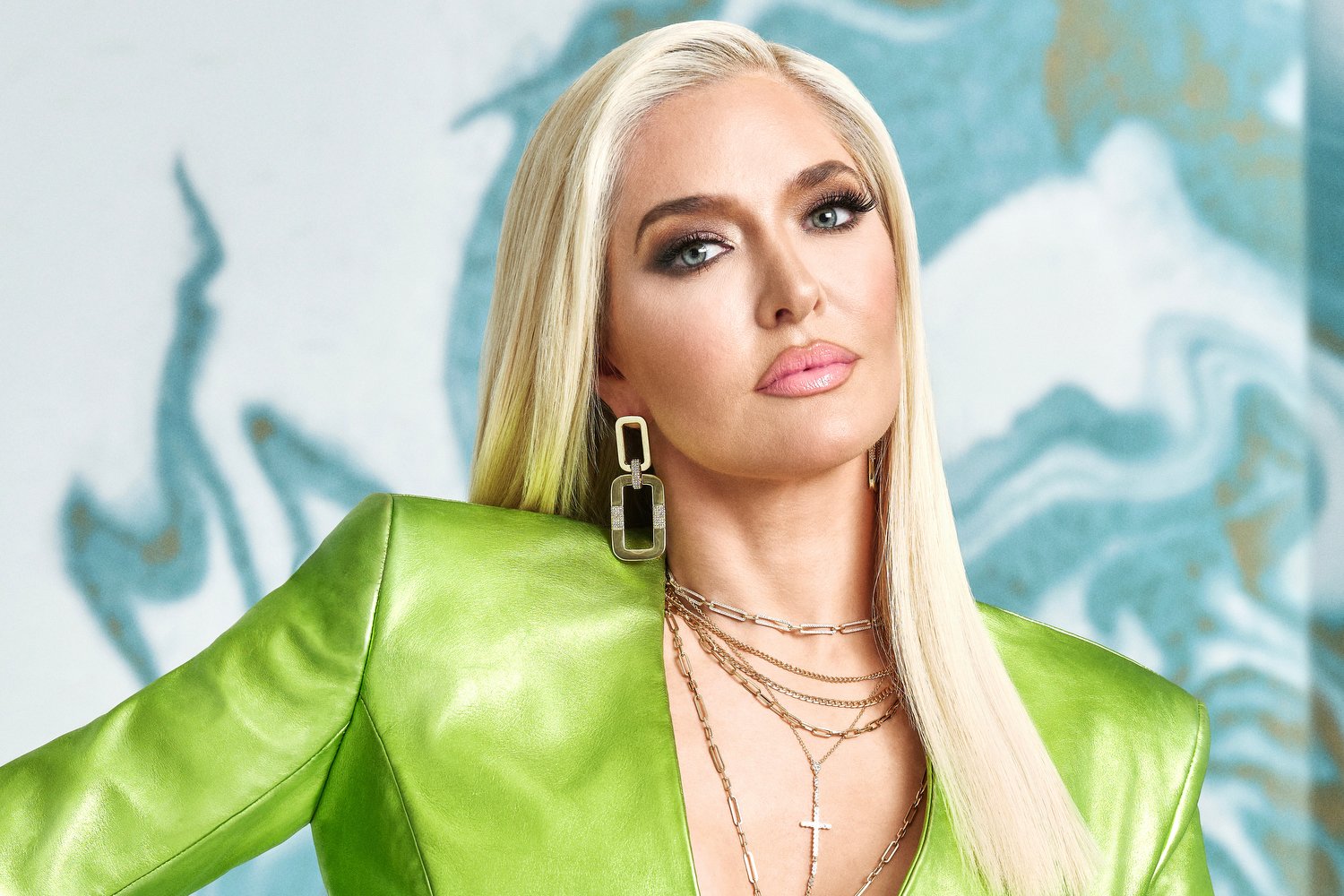 RELATED: 'RHOBH': Erika Jayne Has 'Emotional' Season 11 Ahead Due to Divorce and Sutton Stracke
Jayne has maintained a low profile during the legal proceedings but Kyle Richards gave an update on her co-star recently.
"I mean, you know, obviously it's a hard time but she's doing OK," Richards told Access Hollywood.
The Real Housewives of Beverly Hills will tackle Jayne filing for divorce from her husband on the episode airing Tuesday, June 23 at 8 p.m. ET on Bravo.