Andy Cohen Breaks Silence and Says If 'RHONY' Needs Cast Shake-Up
The ladies of The Real Housewives of New York City continue to deliver laughs and fun in season 12. Although the cast of the Big Apple franchise is surviving the Bethenny Frankel exit, some fans are calling for a cast shake-up. Andy Cohen, the father of all the Housewives, is finally weighing in on the controversy brewing on social media.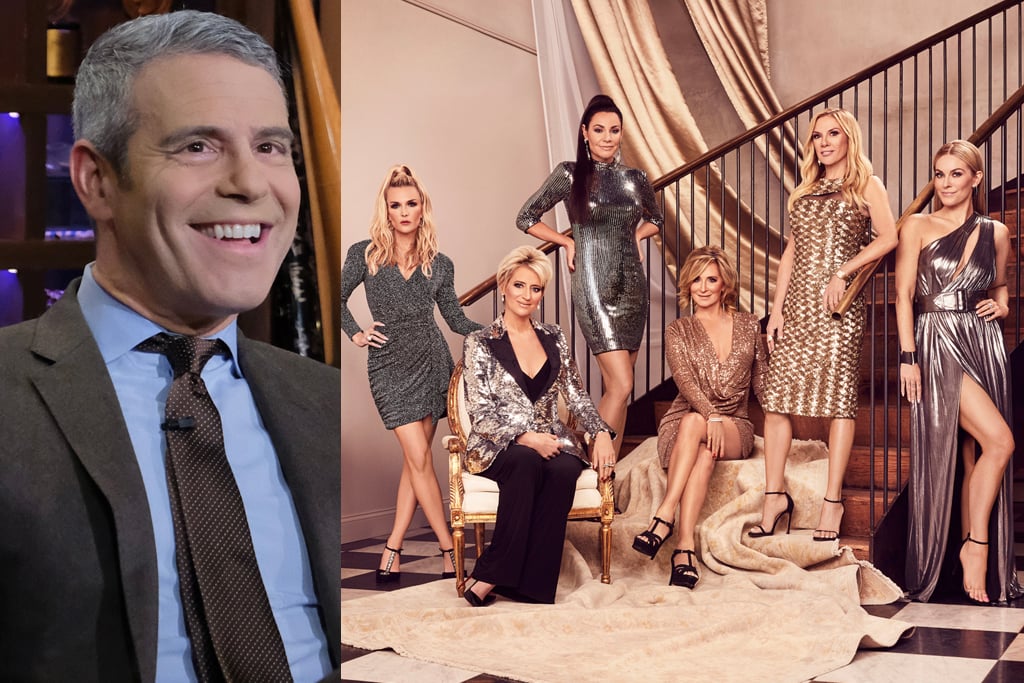 Is 'RHONY' getting a shake-up?
Ramona Singer and Luann de Lesseps have been with RHONY since the premiere. They have both been in all 12 seasons of the show and fans know them perfectly. Dorinda Medley and Sonja Morgan are the other two seasoned cast members that are veterans. Tinsley Mortimer is in her fourth season as a housewife and Leah McSweeney joined recently.
Some fans have been really vocal on social media calling out season 12. A certain segment is over some of the antics that the women have fallen into and are looking for the show to freshen up. However, Cohen feels the show is working and it's too soon to say the show needs to be revitalized.
"First of all, I think that we're really celebrating Leah [McSweeney] joining the show, 'cause she's done an incredible job as a first-season Housewife, just getting in there and she's really integrated really well," he told Entertainment Tonight.
McSweeney has been a breath of fresh air on the show and Cohen recognizes that she's been able to integrate herself.
"She didn't really know any of the women before we started, so it's great," Cohen added. "And also, you know, we lost an MVP this season with Bethenny [Frankel] leaving the show. So, listen, it always takes a minute to kind of regroup and find your footing, but they certainly hit the ground running this season and there's a lot more to come for them. And they are a group that really does see each other throughout the year. This is not a 'show friendship.' They're really in each other's lives."
Leah McSweeney talks co-stars
McSweeney injected new life into RHONY as she's been outspoken right since her introduction in season 12. It's no surprise that Cohen adores that the fashion designer has brought to the reality series.
However, it has not always been an easy road for McSweeney as she is much younger than the veterans on the show. Although, she initially clashed with Singer, things have been good between them since.
"You have to understand, my mother is only a couple years older than her," McSweeney told The New York Post. "I was going through some issues with my mom during the show, which everybody will see, and I think that my emotional outburst with Ramona had to do with a lot of my own issues with my mom."
The Married to the Mob CEO is 37 years old while Singer is 63. Following their initial conflict, they have both been able to overcome things.
"Ramona took me under her wing. She took a liking to me right away, but she also, I felt, was hard on me and holds me to a different expectation," she continued. "Maybe she sees [in me] herself when she was younger?"