Aneesa Sheikh Talks New Holiday Single, Miss Teen USA, and Online School
Aneesa Sheikh is a young artist looking to make her mark on the world. She began singing and writing songs at a young age, sharing personal stories through her music.
In addition to being a musician, Sheikh is also a pageant queen–she recently represented Michigan in the Miss Teen USA competition. She is a philanthropist as well, founding her own nonprofit organization called Music4M.I.R.A.C.L.E.
Sheikh just released her holiday single, "Happy Little Holiday," on Nov. 20. Showbiz Cheat Sheet decided to sit down with the rising star over Zoom to discuss her new song and blossoming career.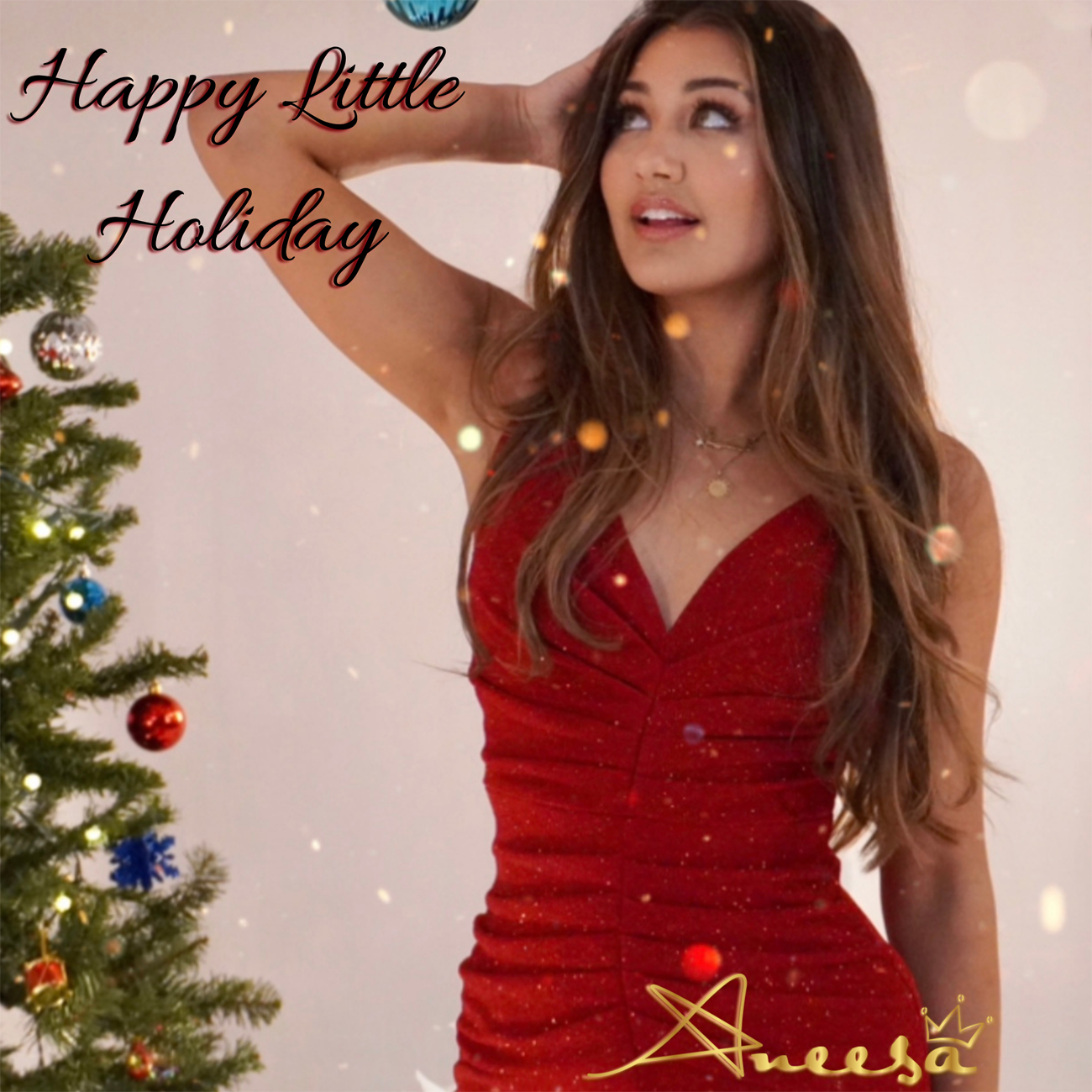 Showbiz Cheat Sheet: You recently competed in Miss Teen USA as Miss Teen Michigan. Do you have any fun stories from the competition?
Aneesa Sheikh: This year's competition was unlike any other because of COVID-19 and how it impacted the precautions we had to take. It definitely felt like a new normal—having to get COVID tested daily and temperature checks. Whenever we walked outside or in the hotel, we had to stand six feet apart. On the ground there were little stickers that say "Stand here for Miss Teen USA" or "Stand here for Miss USA." So that was a little funny.
Showbiz Cheat Sheet: Let's talk about your new single, "Happy Little Holiday." What made you decide to release a holiday song this year?
Aneesa Sheikh: I feel like last year when the holidays came around and I did not have a song, it was almost like I was missing out. I felt a little FOMO, which is "fear of missing out." This year, I thought, "Okay, I have to have a holiday song. And I didn't want it to [be about] Christmas, Hanukkah, or just one or two holidays. I wanted it to really be a "happy holiday" song—in general, a season's greetings song. I'm happy I was able to accomplish that.
Showbiz Cheat Sheet: Do you or your family have any fun holiday traditions?
Aneesa Sheikh: We don't really do gift exchange—we do a little bit, but not too much. What we do is we all get together on a big family vacation where we can spend a lot of time together and be in the sun. We went to Cancún one year, and that was probably the best Christmas or holiday gift for all of us. This year, we can't really go anywhere, so we're all just going to be at home. I'm the youngest of a lot of siblings, so they don't live at home. We all don't live at home, so we're all just going to kind of meet in the middle. That's going to be exciting.
Showbiz Cheat Sheet: I read that you are attending college online right now. What are you studying and have you decided on a major yet?
Aneesa Sheikh: Yes, I'm studying Business and Economics at the University of Michigan to learn how to manage my future goals in music and in the entertainment industry.
Showbiz Cheat Sheet: You've been doing a lot at a young age. You've competed in beauty pageants, wrote and recorded music, and started your own nonprofit organization. Do you find it hard to balance school obligations with everything else you want to do?
Aneesa Sheikh: I do find it to be a challenge at times. However, I've learned over the years how to manage my time and how to accomplish certain tasks prior to others. I love online learning because it gives me that flexibility to be able to go to Nashville, L.A., or New York to record songs or take on modeling opportunities. I don't have to miss class, so it's a lot easier for school to be virtual for me this year.
Showbiz Cheat Sheet: If schools go back to being fully in-person again, do you plan on taking in-person classes?
Aneesa Sheikh: Yes, I was thinking about that recently. See, I was supposed to attend New York University, but because of the pandemic there was really no point in moving there and being stuck in an apartment or dorm room and just doing online classes. So I stayed at the University of Michigan. I do plan on transferring to a California school, such as the University of Southern California, or attend NYU where I was supposed to go originally—if schools go back to being in-person. Fingers crossed, but I'll tackle that problem when it happens.
Showbiz Cheat Sheet: What other activities would you like to try and could we see you do in the future?
Aneesa Sheikh: I love acting. I did a commercial a few years back for the YMCA national 2018 ad, and that was such a cool experience. Here's a little back story of it: I was at the YMCA working out with my dad. When we were walking out, my dad said, "Oh, Aneesa, they're auditioning for the national commercial. Go to them." And I was so shy, I was like, "No, dad." He made me do it; he would not take me home until I did it. So I went over, they filmed me, and I read a little script. And then I got the part. I love acting. I haven't been able to do so much of it recently because of the pandemic. In the future, I'd like to dip my toes into the acting scene as well.