Angela Bassett Revealed Who She'd Like To Play Her In a Biopic
Angela Bassett is not just an actress, but also a director and bonafide queen. The 9-1-1 star is beloved for staring as some of the greatest figures in entertainment and American history on film and television. With several biopics under her belt, many wonder if she's considered what actress could play her in a movie and she recently named two women in Hollywood who she thinks is capable of the job.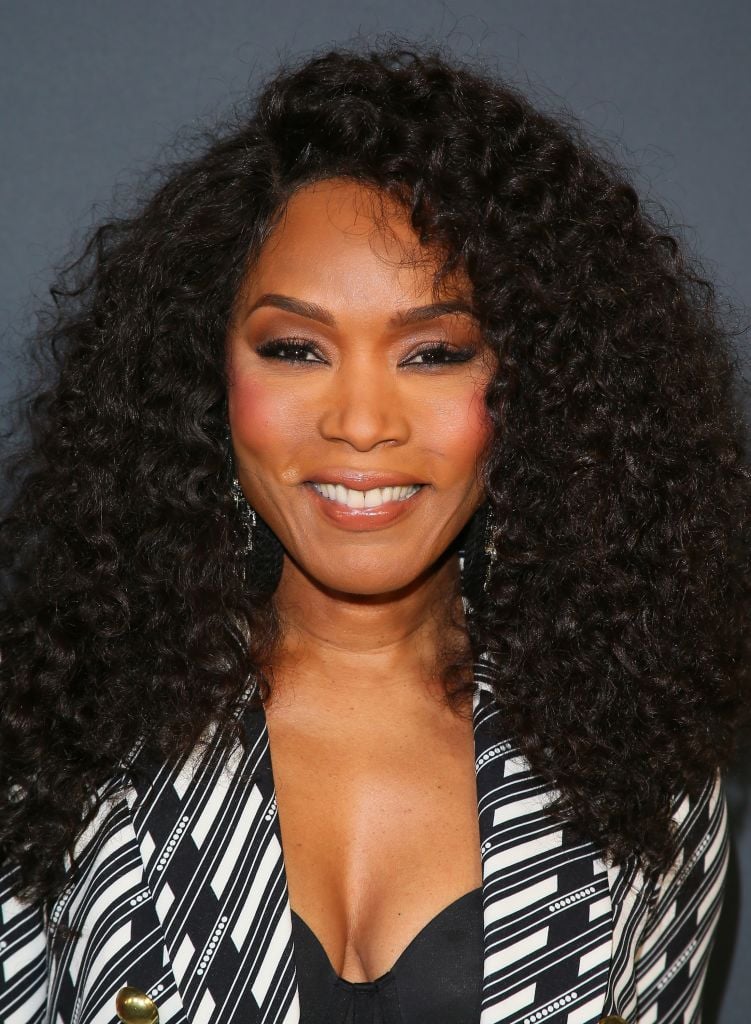 Angela Bassett says actresses Anika Noni Rose or Naturi Naughton could portray her in a biopic
Fans have been waiting for an Angela Bassett biopic for years. With dozens of movie and film credits, she remains one of the most in-demand actresses today – all the while maintaining an enviable figure at 61-years-old. Though Bassett insists she still considers herself a working actress and is not looking to retire anytime soon, she has finally given a hint as to who she thinks could play her in a film.
In an ABC Radio Networks interview with Candice Williams, Basset initially said choosing an actress would be a hard decision for her. "I don't know, there's so many phenomenal young actresses out here today," she said – as reported by Madame Noire.
Shen then gave two names of actresses that she admires and feels has done great work. "There's, you know, the incredible Anika Noni Rose and Naturi Naughton and on and on and on," she continued. "Just beautiful. And that's just two of a list of many, just beautiful, sisters."
Bassett and Rose are close friends, who were reportedly supposed to work together on Disney's The Princess and The Frog, where Rose starred as the first African American animated princess.
"I appreciate their work [and] love them," she continued. "They can play me, if they so choose to….bring more talent to the table."
Both Naughton and Rose have experience playing real characters. Naughton starred as Lil' Kim alongside Basset in the 2009 biopic Notorious. Rose acted as a singer in 2006's Dreamgirls, which was loosely based on the lives and careers of The Supremes.
Angela Bassett is the queen of biopics 
Bassett has enough experience in playing iconic figures herself for her to know which actress would be best suited for the role in a proposed biopic. Her most notable character in an autobiographical film was when she starred as the legendary Tina Turner in 1993's What's Love got To Do With It. 
Bassett transformed into Turner both in physical form through rigorous workouts to achieve Turner's muscular stature and as a performer. Her performance as the abused wife of Ike Turner who masked her pain on stage was praised by critics and landed her an Oscar nomination for best actress.
Variety lauded Bassett's performance in the film in a review as a pleasant surprise, writing:
"Nothing in Bassett's earlier repertoire suggested the consummate skill she brings to this star-is-born role. It's a full-bodied, nuanced performance. While her physical resemblance to the subject is glancing, Bassett's turn is one of the most convincing fictional embodiments of a living performer."

Variety
Bassett also starred as Malcolm X's widow, Betty Shabazz, both in 1992's Malcolm X and again in 1995's Panther. Her stellar performance as the Jackson family matriarch in the min-series The Jacksons: An American Dream became a cult-classic. A lover of Civil Rights icons, she lent her talents to portray Rosa Parks and Coretta Scott King in films, as well as the mother of the late rapper, Notorious B.I.G.