Angela Yee Details Her Frustrations with Charlamagne Tha God on 'The Breakfast Club'
Angela Yee got candid while discussing her frustrations with her co-host, Charlamagne Tha God.
Power 105.1's The Breakfast Club has been a fixture on the radio scene since its debut in 2010. The hit show stars DJ Envy, Angela Yee, and Charlamagne Tha God, who conduct interviews with the best talents across music, film, and more and offer their unfiltered takes on a number of subjects.
The apparent chemistry among the hosts has helped The Breakfast Club become the behemoth that it is. But things aren't always so peachy.
Yee recently admitted that she and Charlamagne have actually clashed a lot behind the scenes and detailed some of her frustrations with her co-host.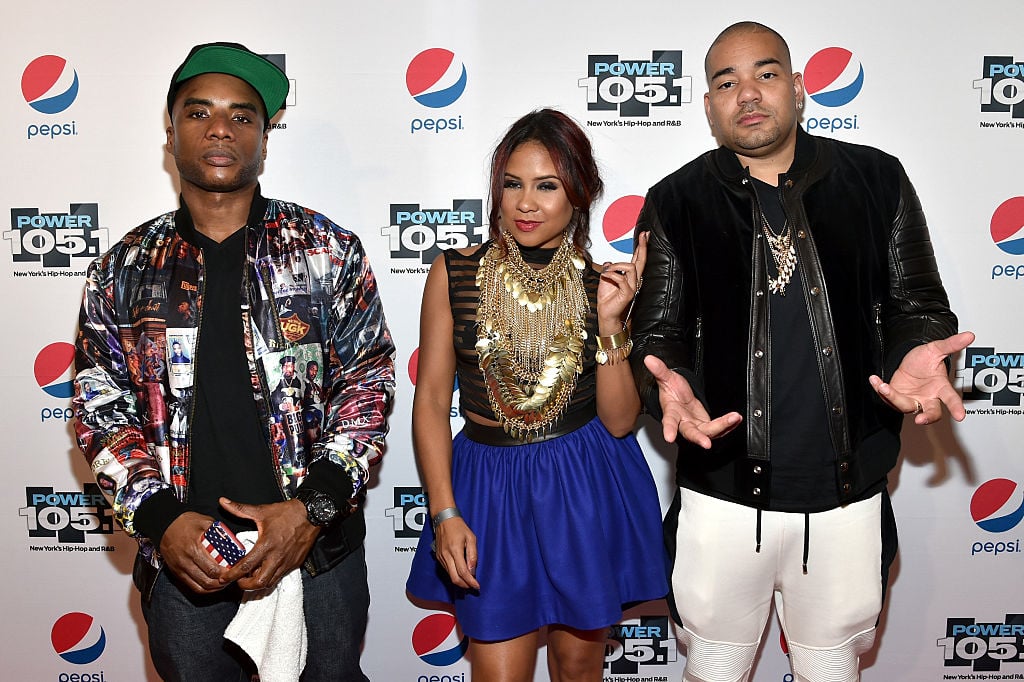 Angela Yee and Charlamagne Tha God had a major clash in late 2019
Throughout the years, Yee and Charlamagne have often bickered and had disagreements on the air. They tend to have different viewpoints when it comes to certain topics in pop culture and entertainment. But they've never publicly clashed the way they did in 2019.
The drama started in October 2019 after Charlamagne did a solo interview with Gucci Mane, in which the "Wake Up in the Sky" rapper verbally attacked Yee.
He alleged that Yee had banned him from The Breakfast Club after his 2016 appearance on the show, where he claimed the radio host had tried to hook up with him in her earlier years — something she strongly denies. Yee also denies that she had him banned from the show.
As Gucci Mane continued to attack Yee, Charlamagne sat quietly.
Angela Yee reacts to the interview
In a subsequent interview on The Quicksilva Show, Yee suggested that she felt betrayed and hurt that Charlamagne did not defend her. She also reportedly unfollowed her co-host on social media.
When asked about her relationship with Charlamagne in a Jan. 3 interview with Variety, Yee admitted that they don't really have one. They're not friends — they just work together.
"We've always been the same. We work together, it is what it is," she replied. "Like he said, we're coworkers. A lot of people have jobs where they don't necessarily love the people they work with, it's just a part of life. That's not the person you'd hang out with in real life."
Angela Yee admits she's had "a lot" of negative experiences with Charlamagne Tha God
When the interviewer asked whether she and Charlamagne have had "tension like this in the past," Yee admitted, "Yeah, there's been a lot of experiences."
"The important thing is I've always been a responsible person," she added. "As a woman, too, you have to be a lot stronger. Things are always happening that if you let it bother you, you'll be mad all the time."
"It's hard not to [take things personally]," she continued. "It sucks because sometimes you feel so numb. You used to get so upset over things and feel so much, after a while sh*t keeps happening, you're just numb to it now. …"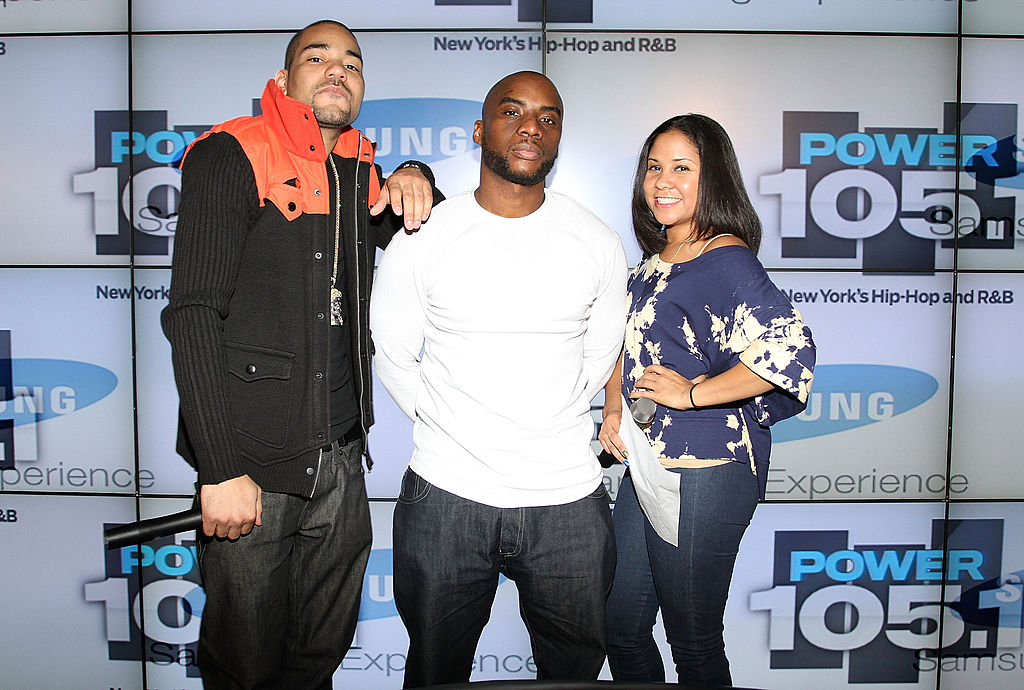 Yee went on to say that she's had issues with being overtalked, interrupted and getting her point across.
"I was taught in radio: if somebody is talking, then you don't talk over them. Sometime, it's hard to even speak," she continued. "Sometimes being the only woman on the show, I have to always try to cut in. … Because I'm also the person who's doing the research; watching the shows; reading the books. I'm always trying to get validity and points across."
"There's not enough room for me to do that and express my feelings, you have to figure one or the other," Yee added. "When we do Rumor Report, I have the stories. When we do Front Page News, I'm presenting the stories. They're jumping in with their opinions, but somebody has to present the stories. It doesn't leave as much space for you to say 'Ok, here's what I think.'"
But the host also noted, "If we got along all the time, it probably wouldn't be as interesting."
Well, she's probably right about that. At least, these two can put their personal feelings aside and come together for a greater purpose. We're sure their fans appreciate it.