Angelina Jolie and Johnny Depp Reportedly Couldn't Stand Each Other While Filming 'The Tourist'
Actors are really good at pretending. After all, that's what they get paid the big bucks to do — create imaginary characters in fantastical situations and bring them to life in a believable way.
Sometimes, this means convincing viewers that there's chemistry between two characters when the actors who portray them actually don't hit it off at all. There are plenty of on-screen love interests who hated each other in real life, but there are also plenty of real-life love stories that grew from a fictional romance. 
Angelina Jolie and Johnny Depp had each been in high-profile relationships that started out on set, so when the pair starred together in The Tourist, it makes sense that rumors would fly about their own chemistry. The tricky thing is that some reports suggested the pair hit it off while others said they hated each other! 
Angelina Jolie and Johnny Depp starred in 'The Tourist'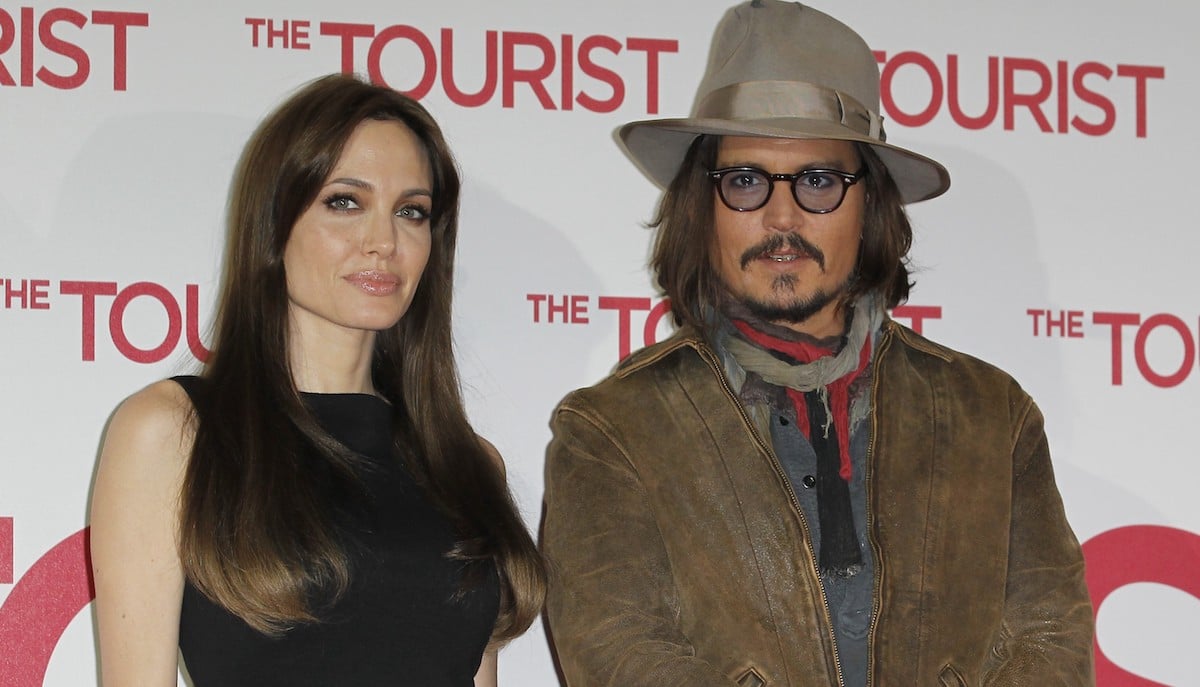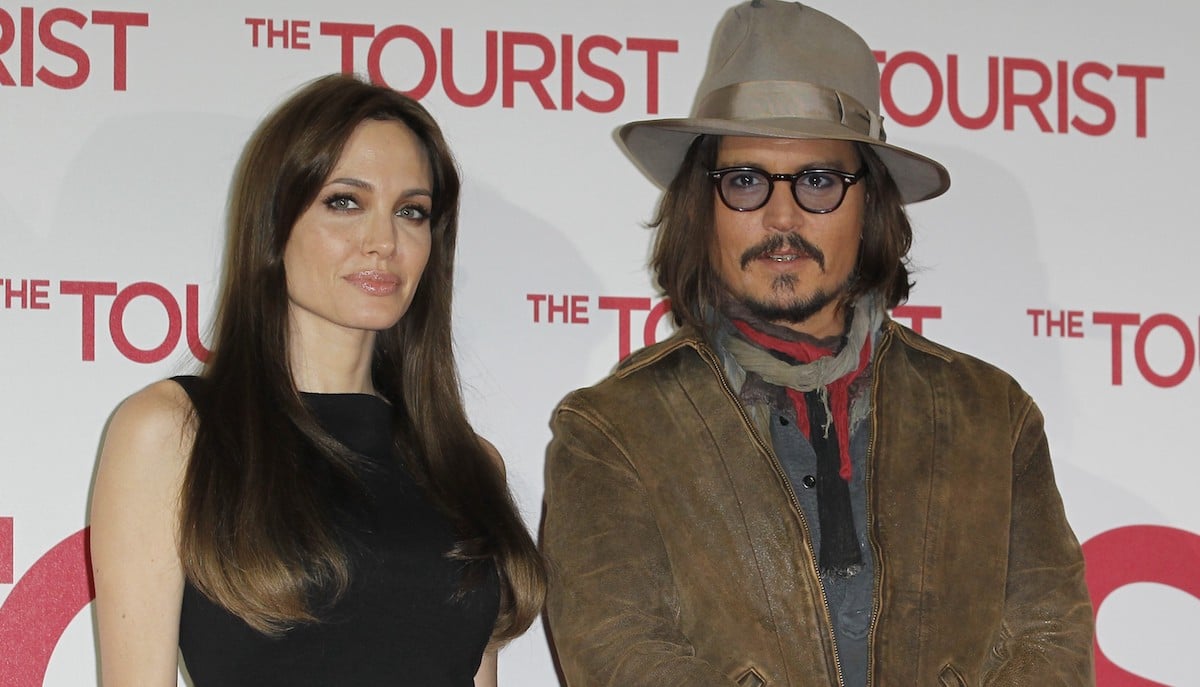 Jolie and Depp are both prolific actors who have starred in dozens of films a piece, so they're no strangers to playing love interests alongside other famous actors. In fact, both had serious relationships that started out with on-set romances — and ended in public chaos.
Depp met Amber Heard on the set of The Rum Diary in 2011. The pair later married and then divorced amid messy domestic violence accusations and an alleged pricey settlement. 
For her part, Jolie famously fell in love with Brad Pitt while working on the set of Mr. and Mrs. Smith. What followed was a whirlwind romance as Pitt divorced longtime partner Jennifer Aniston and entered into a long relationship and eventual marriage with Jolie. Later, the pair also divorced amid ugly allegations of abuse and misconduct. 
All that to say that by the time Depp and Jolie found themselves working together on the set of The Tourist, they were both well acquainted with the ups and downs of Hollywood romances and the tumult that could follow an on-set love affair. 
Angelina Jolie and Johnny Depp reportedly hated each other
The Tourist features Depp as Frank, an American tourist trying to mend a broken heart in Italy. Jolie plays Elise, a mysterious stranger who deliberately chooses Frank as her decoy in an elaborate ruse to evade police and the mob. What follows is an action-packed — if not particularly well-received — film about love and adventure. 
Reports about the two A-listers' time on set are a mixed bag, and Celeb Bitchy suggests that the pair couldn't stand each other. An unnamed source reported that Jolie was fed up with Depp: "She's getting fed up with Johnny. Their chemistry was supposed to fly off the charts, but in private, they're not getting along." The source went on to say that the feeling was mutual: "Johnny retreats to his own trailer until he's called out again. He thinks she's really full of herself."
Angelina Jolie and Johnny Depp sung each other's praises
Despite the report that the pair did not get along, the two gushed about one another in public and even sparked rumors that they may have dated! Whether there were any official sparks flying, it's clear that Jolie and Depp were nothing but professional when it came to talking about one another's work. 
As Vanity Fair reports, Depp had this to say of his time working with Jolie: "She's everything. She's kind of a walking poem, Angelina is. She's this perfect beauty but at the same time very deep, very smart, very quick, very clever, very funny, and also has a very perverse sense of humor."
Meanwhile, Jolie returned the favor. As Pop Sugar reports, she praised both his acting skills and his personality: "He's just such a nice guy. He's so funny and so fun to hang out with. He's just that friend you're so happy to come to work and do scenes with. Plus, he's such a brilliant actor."
If the source is right and the pair really didn't like each other, they certainly put their acting skills to the test when it came to sharing their views with the public!