Angelina Jolie Claims She Has Never Cheated With a Married Man, But Jennifer Aniston Would Probably Disagree
When Brad Pitt and Angelina Jolie first got together, there was a lot of talk about how their romance may have started when he was still married to Jennifer Aniston. It has been nearly 15 years since the Pitt and Aniston divorced, and Jolie has addressed the rumors that she had an affair. The Maleficent star claims that she has never cheated with a married man, though Aniston would probably disagree.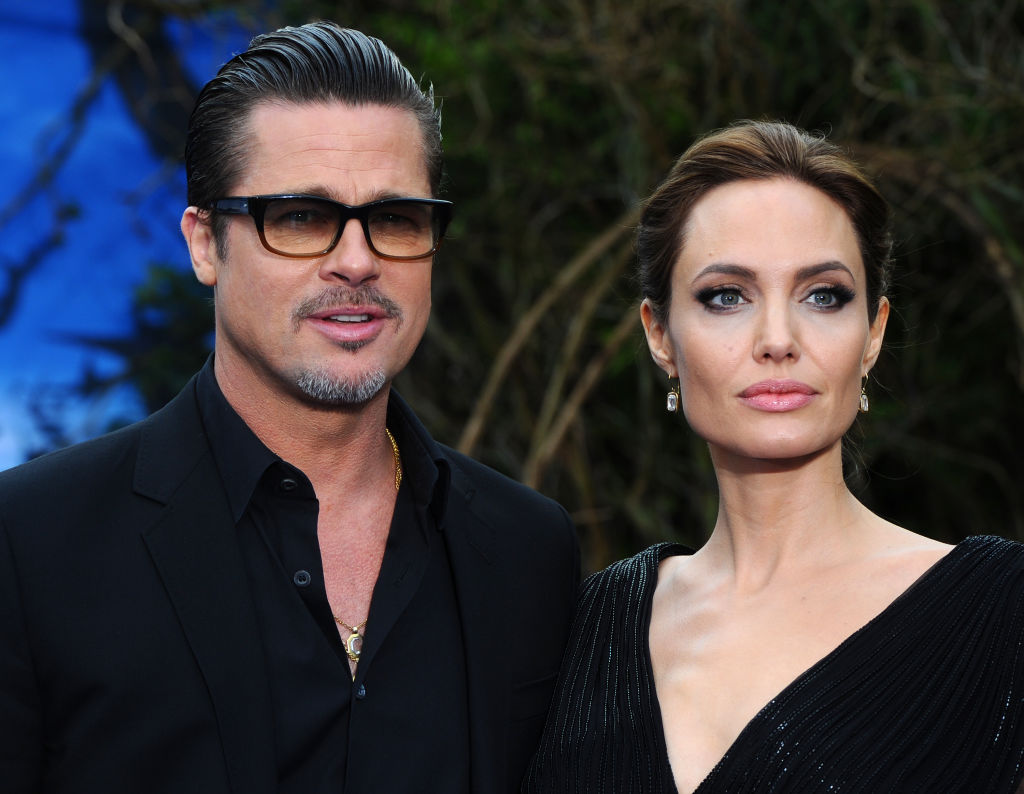 Angelina Jolie opens up about cheating allegations
Pitt and Jolie started dating shortly after working on the 2005 movie, Mr. & Mrs. Smith. Pitt and Aniston divorced in the fall of 2005, so the timing of his new romance sparked rumors that he had been unfaithful.
The Ad Astra star has never commented on the cheating rumors, but Jolie has admitted in 2005 that she would never sleep with a married man. According to International Business Times, the actress revealed that she could never forgive herself if she got involved in an affair, especially after watching her father, Jon Voight, cheat on her mother, Marcheline Bertrand.
"To be intimate with a married man, when my own father cheated on my mother, is not something I could forgive. I could not, could not look at myself in the mirror if I did that," Angelina Jolie shared.
At the time, Jolie said that she was just good friends with Pitt and that nothing romantic had happened between them. The interview was taken in May of 2005. Pitt and Aniston finalized their split in October of that year (they announced their separation in January of 2005).
Although Jolie insisted that she was single, the actress was caught vacationing with Pitt and her son, Maddox, a month prior to the interview.
Was Angelina Jolie telling the truth?
Jolie may insist that she would never hook up with a married man, but there is some evidence to the contrary.
Mark Behar, who used to work as Jolie's bodyguard, previously revealed that he caught Jolie and Pitt kissing on the set of Mr. and Mrs. Smith.
If Behar is telling the truth, then Angelina Jolie and Brad Pitt definitely got romantic while working on the film. That would mean their relationship started while Pitt and Aniston were still married. Unfortunately, we may never know who is telling the truth on this one.
Back in 2007, Jolie revealed that she and Pitt talked for a long time before they started dating. She then admitted that they fell in love on the set, though she insisted that they did not act on their feelings.
Brad Pitt and Angelina Jolie stayed together until the fall of 2016 when she filed for divorce. The two are still working out the details of their divorce, though they were granted single status last year.
Are Brad Pitt and Jennifer Aniston getting back together?
Although their marriage did not work out, fans have been shipping Pitt and Aniston for at least a decade. Despite all of the cheating rumors, Pitt and Aniston have renewed their friendship in recent years.
Pitt, for example, attended Aniston's 50th birthday party last February and showed up at her Christmas party in December. The two also attended this year's Golden Globes, which had fans hoping for an epic reunion on the red carpet.
The two did not pose for pictures together at the event, but Pitt did joke about his dating life while accepting an award for Once Upon a Time in Hollywood.
The actor poked fun at all of the rumors surrounding his love life and said he would have taken his mom to the award ceremony but decided not to because it might spark rumors that they are dating.
The cameras brilliantly panned to Aniston at that moment, who offered a slight smile at the joke. They may not have reunited at the ceremony, but it was nice to see them share some camera time.
Brad Pitt and Jennifer Aniston meet up again
Although a red carpet appearance was not on the menu, Pitt and Aniston did attend the same Golden Globes after-party.
The two showed up at the CAA after-party, which was held at the Sunset Tower Hotel on Sunday evening.
They arrived separately at the party and we have yet to hear if they mingled behind closed doors.
Brad Pitt and Jennifer Aniston have not commented on Angelina Jolie's latest revelation.