Angelina Jolie Combines Her Two Real-Life Passions in 'Come Away'
In her real life, Angelina Jolie has demonstrated and spoken about her love of children. She adopted three of her six children and is an advocate for children in vulnerable regions. So it is surprising that Come Away is the first movie that really combines her real life interests in children and dealing with crisis.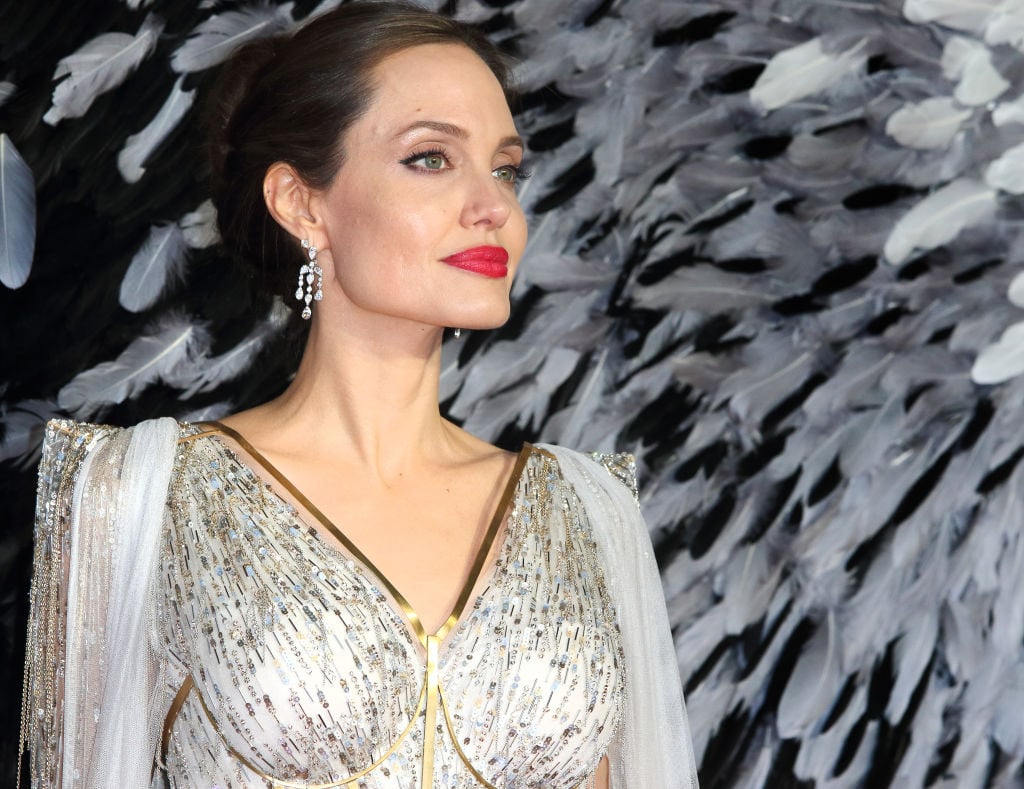 Jolie has made movies about real life-crises like Beyond Borders, A Mighty Heart, In the Land of Blood and Honey and Unbroken, but her only movie with children is really Maleficent, and that's pretty far from being a mother. Come Away premiered at Sundance so here's a preview of what you can expect when it finally comes out.
Angelina Jolie plays a great mother in 'Come Away'
In 19th century England, Rose Littleton (Jolie) is married to Jack (David Oyelowo). Their kids Peter (Jordan A. Nash), Alice (Keira Chansa) and David (Reece Yates) play together in the woods. When they play intense pirate battles with real swords, it causes genuine anxiety that someone could cut someone else in half like Walk Hard. Then they use spears and arrows.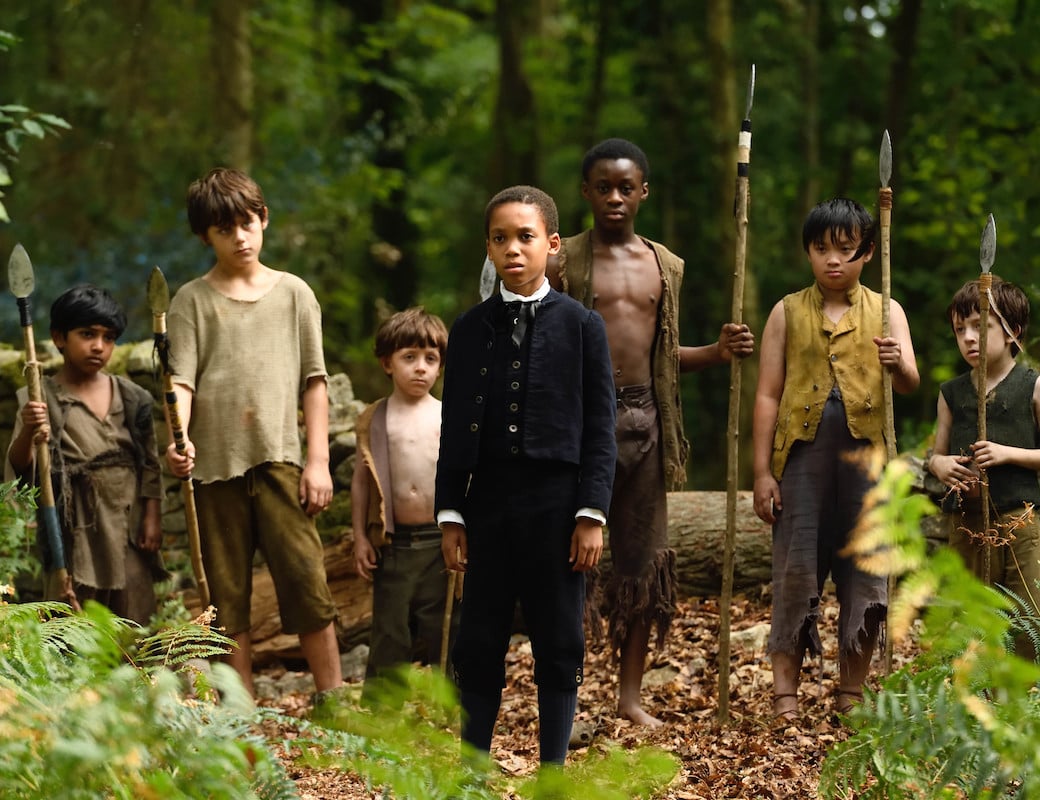 Jack is struggling financially and Rose defends Alice from a society that wants her to fit in a traditional female "role". The kids periodically escape into fantasy worlds resembling Peter Pan and Alice in Wonderland. This isn't a "prequel" like Finding Neverland. It's just a period piece suggesting what could have inspired the stories.
Angelina Jolie protects her family
The Littleton family is going through hardships. They suffer a tragedy, and that doesn't stop the debt collectors from coming after Jack. In the good times, Rose is playful with the kids. She even makes faces at them when the other adults aren't looking.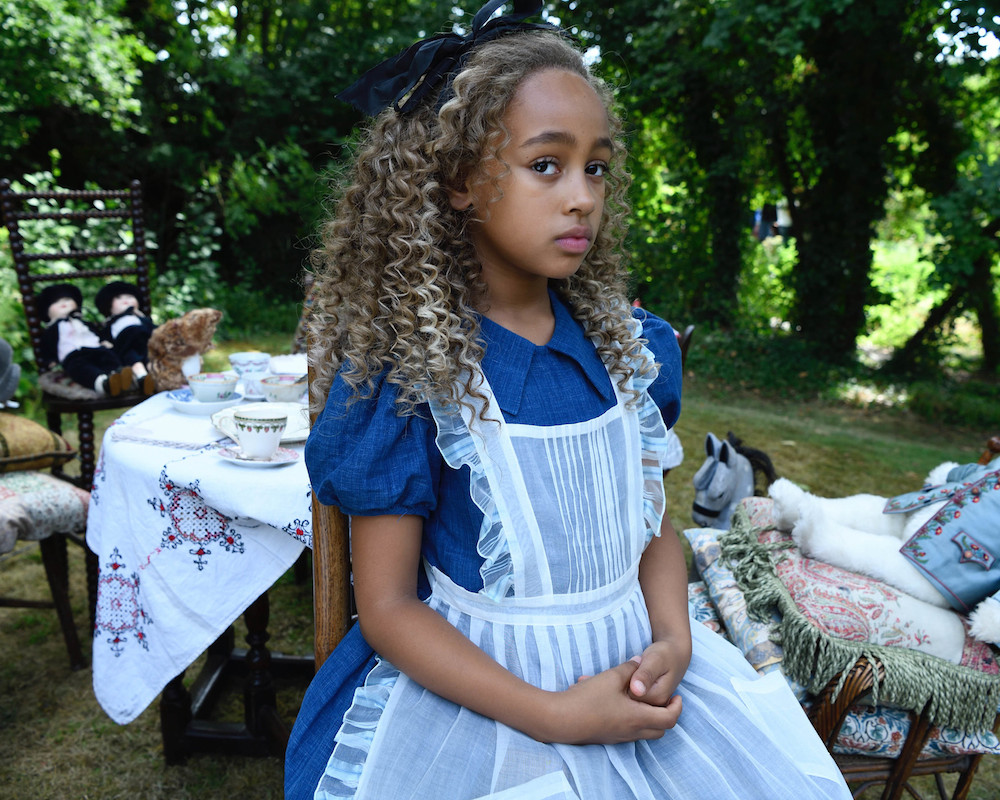 Jolie also portrays the turmoil of the hardships befalling Rose's children. Those can be physical or psychological, and she empowers them to be themselves, even when society wants them to be complacent. It's also progressive to see a mixed family celebrated in a historical fantasy drama. There are many problems facing the Littletons, but racism is never one of them.
Fantasies 'Come Away' to life
Most of the times the fantasy spills into the kids' lives, it's real people, not CGI or magical creatures like in A Monster Calls or Pan's Labyrinth. When they play pirate fights, your'e watching kids swordfight real stuntmen. There are some visual effects, perhaps more so in the Alice in Wonderland homages. There is also some animation when Jack's carved drawings on his desk come to life.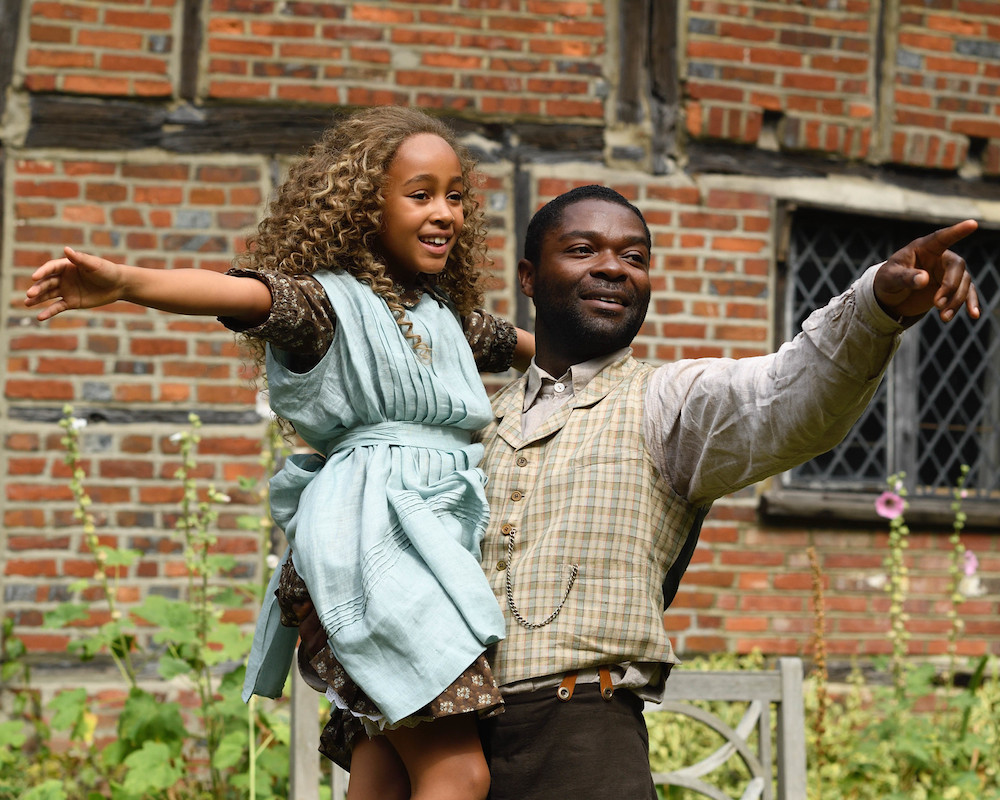 The Littleton kids' adventures aren't limited to their fantasies either. They embark on missions to save their family, and deal with other adults who are wild characters inspired by J.M. Barrie or Lewis Carroll.
The purpose of the fantasy seems to be that the kids want to help their parents, but maybe they don't have to yet. You might not agree with that thesis, but Come Away is a lovely family drama and fantasy for exploring it. One ought to at least appreciate that it's a different perspective than other movies about the power of fantasy. Come Away doesn't say that fantasy is better or that it fixes anything, but it is worthwhile.