Angelina Jolie Once Offered to Strip for Ethan Hawke in Their 2004 Thriller 'Taking Lives'
Ethan Hawke is no stranger to cinematic romances. But there's one on-screen fling that was truly memorable for the Training Day actor, and it was with Angelina Jolie. There were many reasons why Hawke looks back at collaborating with Jolie fondly. One of those reasons included a moment where Jolie offered to undress for the actor.
Ethan Hawke compared Angelina Jolie to Marilyn Monroe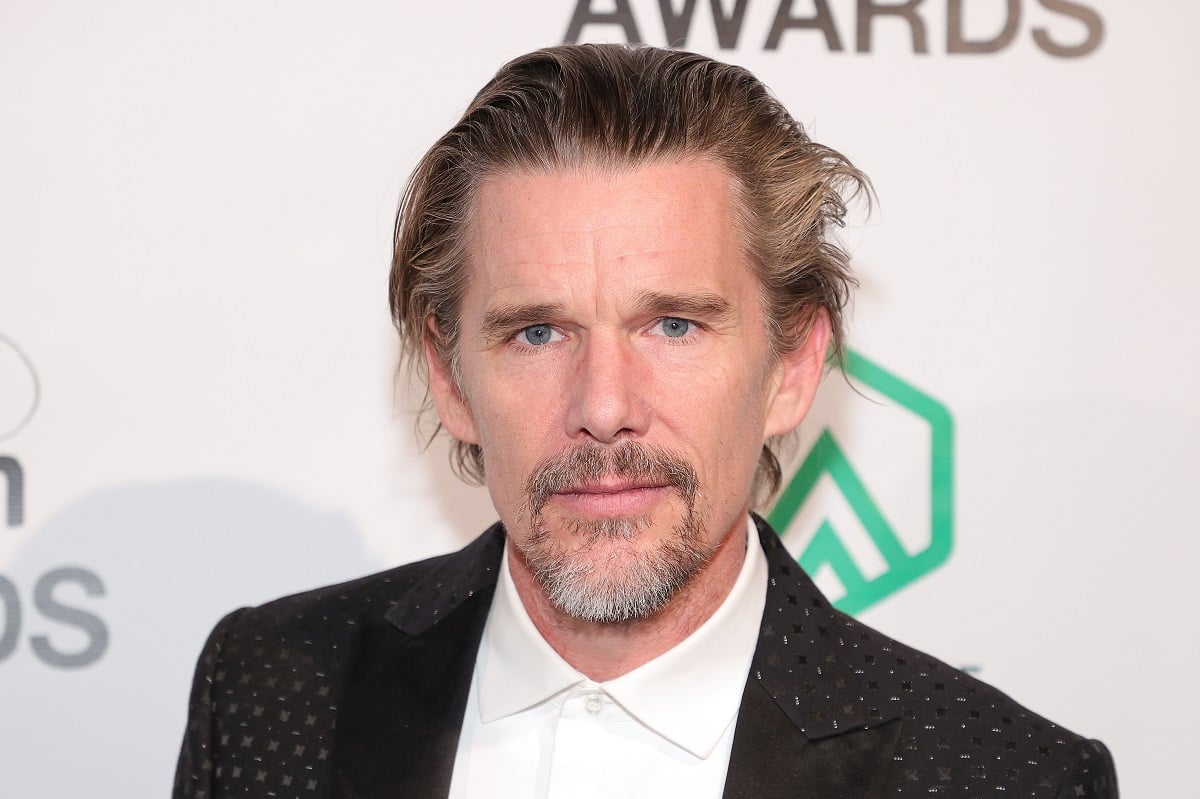 Ethan Hawke and Angelina Jolie collaborated on the 2004 thriller Taking Lives. While filming, Jolie left quite the impression on the young star. So much so that, according to Hawke, Jolie would occasionally channel the late actor Marilyn Monroe.

"I hope she wouldn't mind me saying," he said as reported by CBS News. "I have a theory she's kind of in the 2000s what Marilyn Monroe was in the '50s because women love her and men love her. She has this overt sensuality, sexuality."
Still, however, there are some notable differences between Monroe and Jolie. To Hawke, these differences allowed Jolie to have a slight edge over Monroe.
"But in her case, Marilyn was a victim, as a 50s kind of woman, and there is something deeply empowering about Angelina. I really liked her," Hawke said. "I never worked with somebody that commanded so much attention."
Angelina Jolie offered to strip for Ethan Hawke in 'Taking Lives'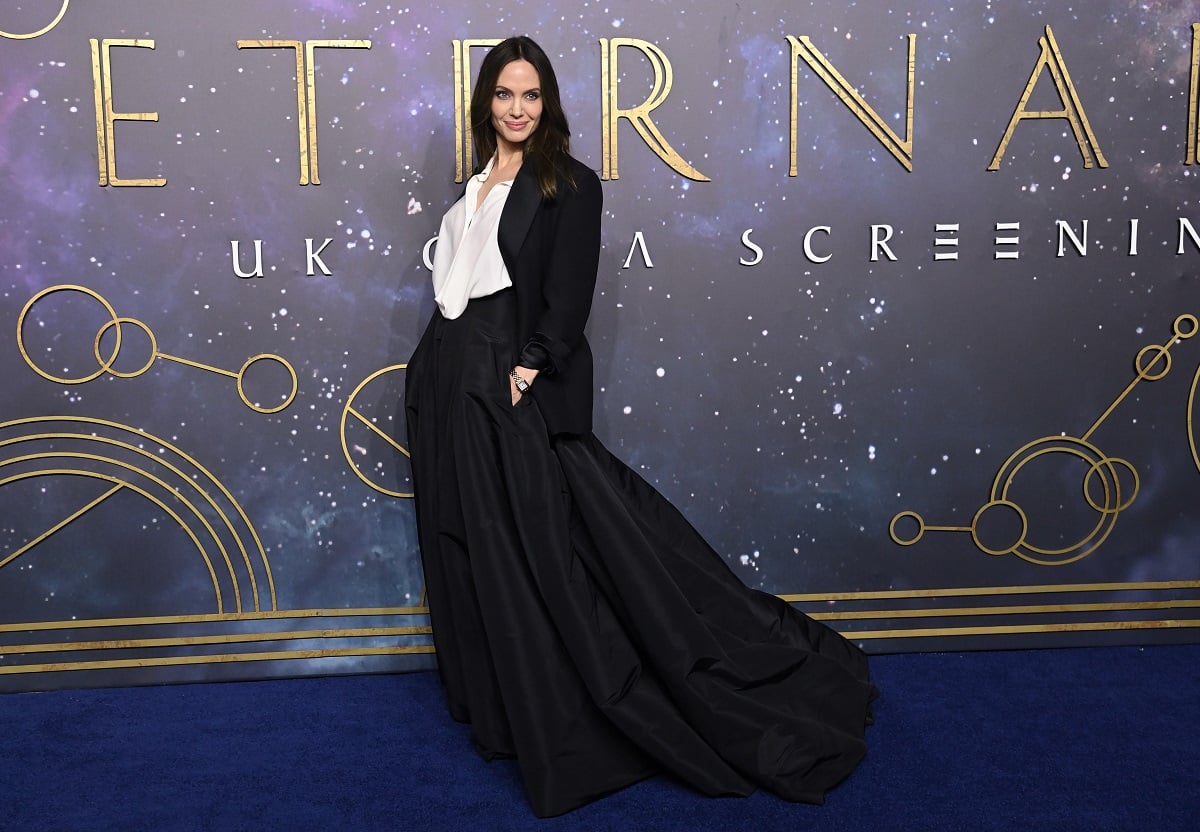 There's another way that Angelina Jolie stood out in Hawke's mind. He credited the Tomb Raider star as his most memorable movie kiss. According to Yahoo, Hawke stopped by Watch What Happens Live with Andy Cohen to open up about his steamy scene with Jolie.
"With all due respect, the woman has been in the press a lot lately, but the best on-screen kiss I ever had was Angelina Jolie," he said. "Angelina Jolie was born to whittle men and to make them weak when she kisses you. You don't know your name."
While talking to Sway In The Morning, Hawke went into a little more detail about sharing an intimate moment with The Eternals actor. At first Hawke admitted he was a bit anxious about their upcoming scene.
"It was one of the finest days of my life," Hawke said. "I'll tell you why. We were rehearsing it. You're kind of nervous about having to do that kind of thing, just because there's a lot of people around and she cuts an intimidating figure."
But Jolie quickly and perhaps unknowingly put the actor at ease by offering to undress for the Dead Poets Society actor.
"And so, we're sitting there and she said, 'I have an idea about this scene. What if Ethan stayed in his suit the whole time and I just got completely naked?'" Hawke recalled. "And I thought, 'This is a great rehearsal.' All of a sudden I'm not nervous at all, and I thought, I was like, 'Yeah, I think that would be very sexy. Yeah.' So, she is so much fun, this girl."
'Taking Lives' is why Ethan Hawke doesn't do more commercial films
One of the reasons why Hawke doesn't always do films that strive for commercial appeal is because of Taking Lives. Hawke tends to gravitate towards more independent, arthouse films, which he feels served his career well.
"This is the biggest struggle of my life, to be honest," he told The Guardian. "I never know to what extent I have to feed the snake, you know. The times in my life I've tried to sell out have failed miserably," Hawke confided to The Guardian. "I did this Angelina Jolie horror film thinking it would be a big hit and it was terrible. When I've followed my heart it goes well."
Hawke believes that working on films that you're passionate about is the key to true success.
"The trick is to shoot from your heart, and then when the kind of work that you like is back in fashion again, you'll seem like you've stood your ground," he shared.