Angelina Jolie Once Gave Jack Black's Wife 'One of the Sweetest Gifts of All Time'
Jack Black rarely speaks about his personal life with wife Tanya Haden, a habit he shares in common with Angelina Jolie.
The two actors have known each other for years, having starred in the Kung Fu Panda franchise together. Off camera, they're buddies who hang out, and Black once sung Jolie's praises after she surprised his wife with a gift.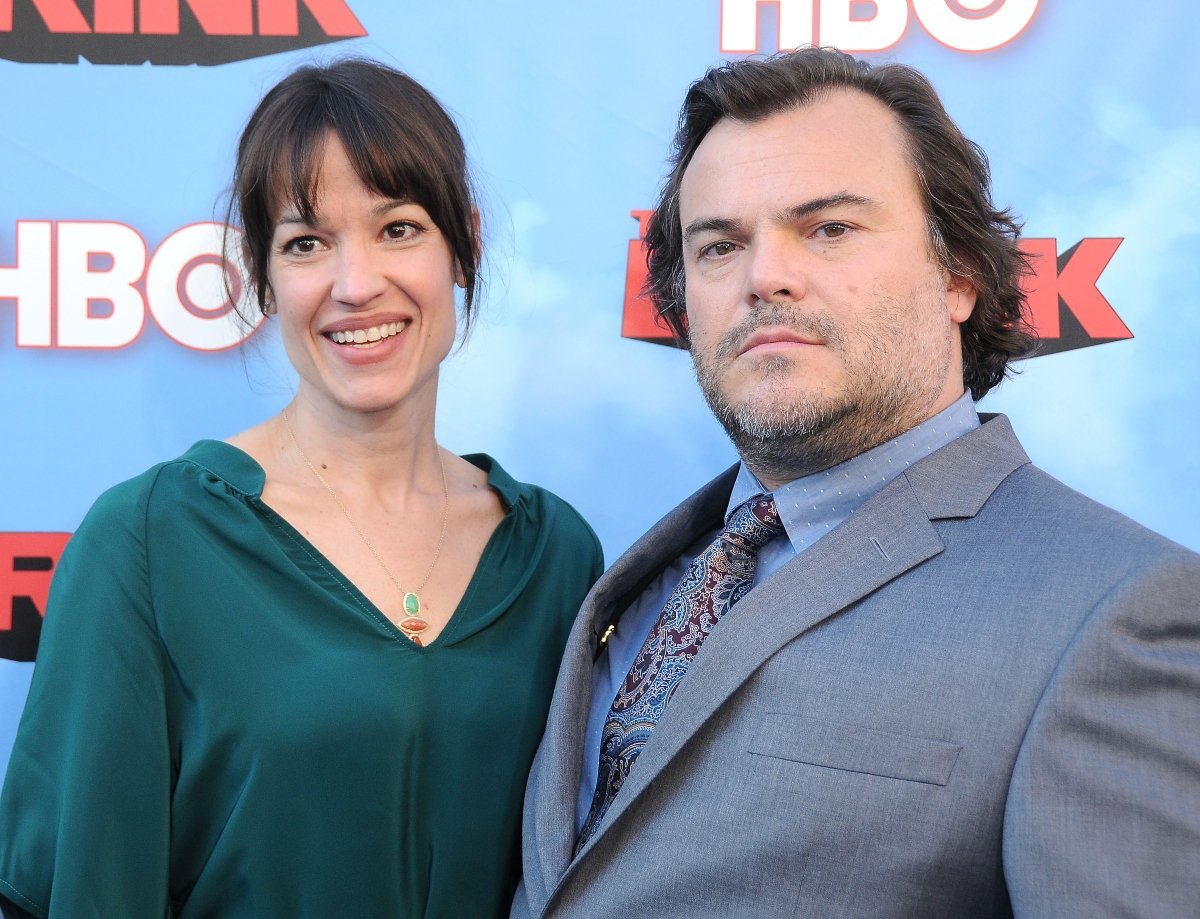 Jack Black revealed news about Angelina Jolie's pregnancy
Back in summer 2008, Black and Jolie kicked off the first film in what became the Kung Fu Panda franchise. During the promotional tour for the movie, the cast hit the Cannes Film Festival when Jolie was well into her second pregnancy.
Though she and Pitt put their pregnancy on display when they arrived at the Independent Spirit Awards months before, no one knew they were having twins at the time. It was just a rumor.
But Black inadvertently told a reporter for Today about the news when he said, "You're going to have as many as the Brady Bunch when you have these." Jolie giggled as the journalist asked if two babies were confirmed, and she said, "Yeah, Jack just confirmed."
He didn't mean to tell, and she was a great sport about it, but the moment came up later when the two co-stars were on the road for the Kung Fu Panda sequel.
RELATED: Jack Black Makes His TikTok Debut, Becomes Hero of 'Stay At Home' With His Dance
Jolie surprised Jack Black's wife with a maternity gift
One thing Black also discussed in the famous 2008 Cannes interview was that his wife Tanya was also pregnant with their second child. She was due any day.
In 2011, he and Jolie did another round of press to promote Kung Fu Panda 2, and according to Today, Black shared an anecdote about Jolie and the kind thing she did for his wife.
"You were preggers, and I spilled the beans," Black recalled about the 2008 slip-up at Cannes. "And my wife, Tanya, was like, 'That is the most amazing maternity dress I've ever seen.' You had this gorgeous gown, and she was less preggers, but she had one on the way as well," he said to Jolie.
"And you're like, 'Oh, thanks.' And then, what do we get in the mail like the next week? That gown," Black said. "You sent it over. It was one of the sweetest gifts of all time."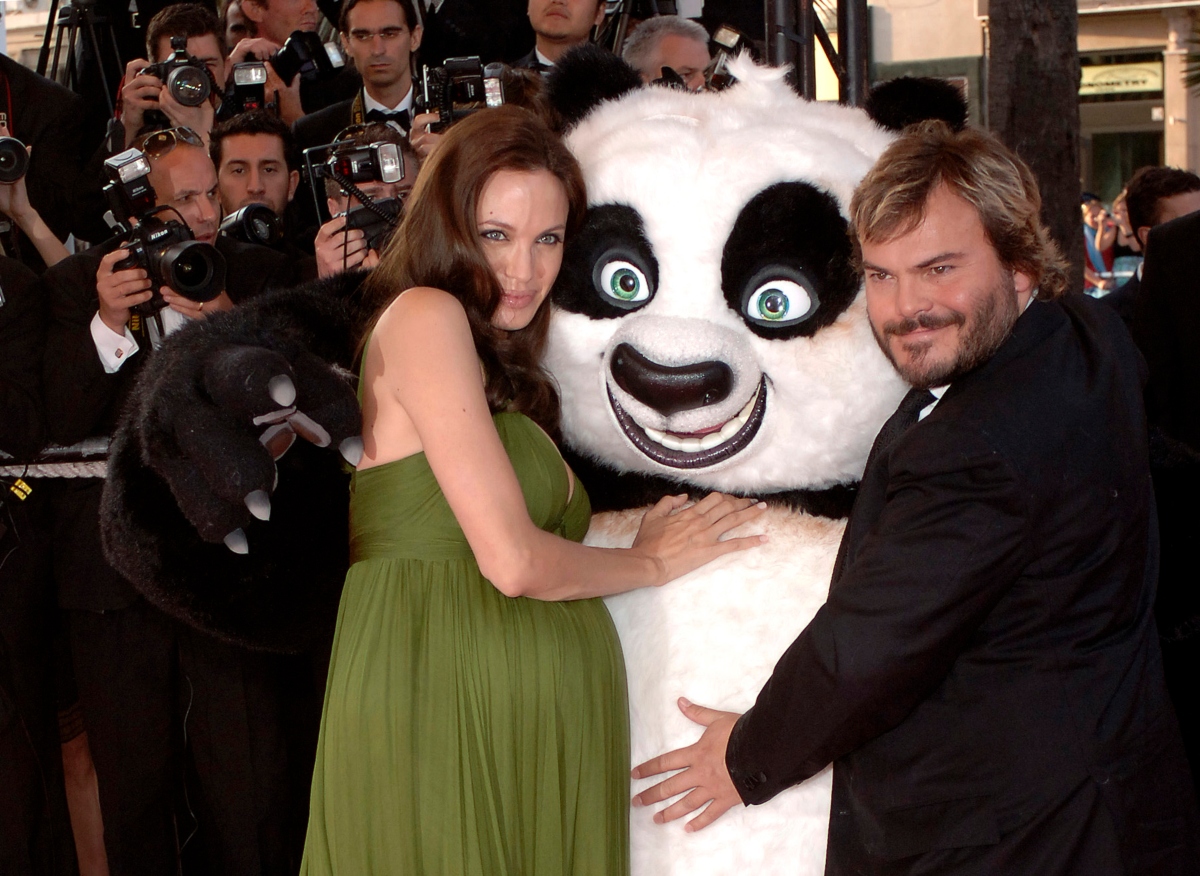 Jolie and Black welcomed kids the same year
While Jolie welcomed twins Knox and Vivienne Jolie-Pitt in July 2008, Black and his wife welcome their youngest son Thomas months before. With children around the same age, they were bound to hang out.
During a 2011 interview with the Daily Herald, Jolie and Black chatted about Kung Fu Panda 2 and whether their kids had seen it. Even though she and her brood attended a screening already, Jolie said she and her family might tag along with Black and his crew. She'd been trying to plan a play date.
"Yeah, that would be fun," Black responded. "You know what my kids like to do at the end of movies? During the credits, there's always usually a danceable jam …"
Noting how much their families shared in common, Jolie said, "We are absolutely in sync."