Angelina Jolie Reveals Daughter Zahara Experienced Medical Bias Following Surgery
Angelina Jolie is one celebrity mom who has been raising children of different backgrounds. Aside from having three biological kids with ex-husband Brad Pitt, Jolie also adopted children from Cambodia, Vietnam, and Ethiopia.
Jolie recently revealed that her daughter Zahara, who was born in Ethiopia, experienced medical bias when recovering from her surgery.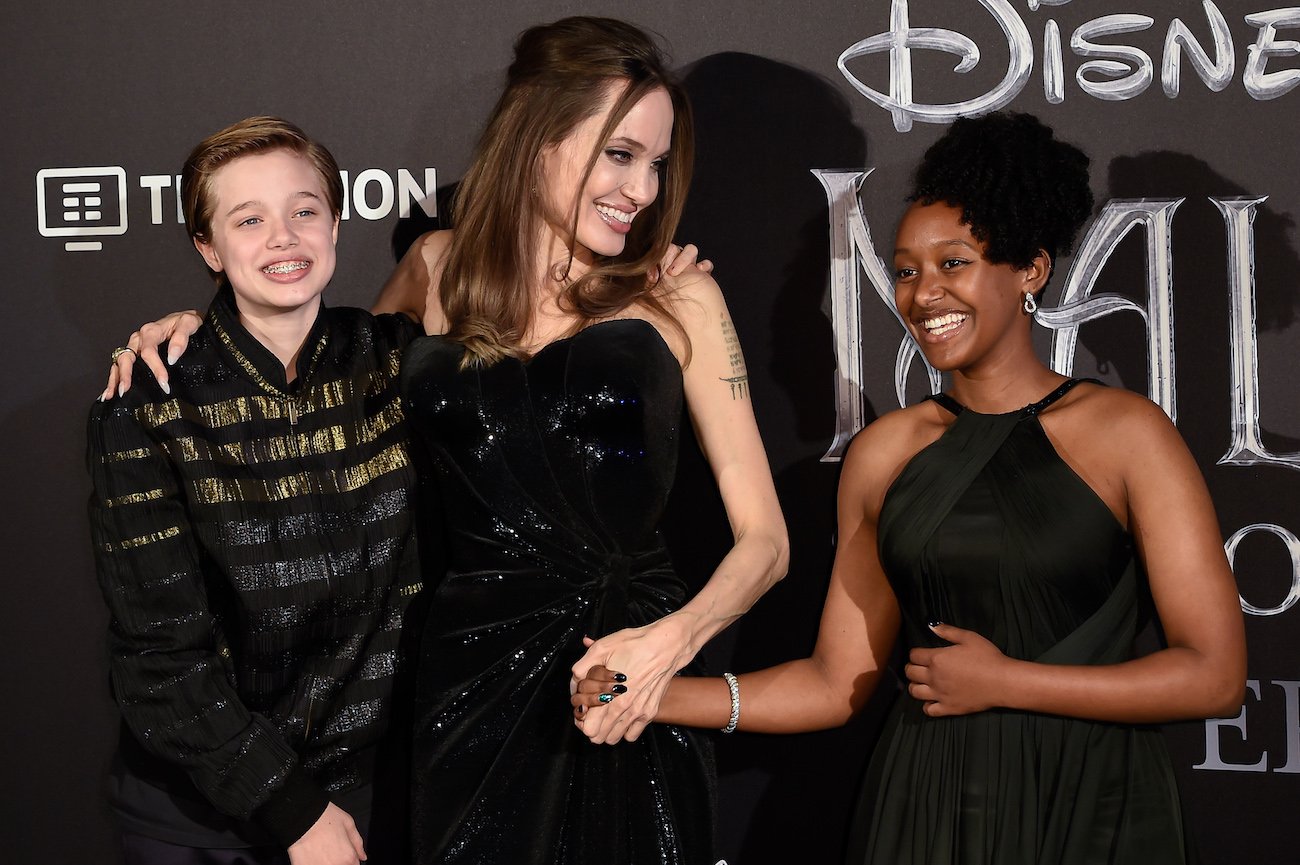 Angelina Jolie's children underwent surgeries
In 2020, Jolie shared in an essay with Time that two of her daughters underwent surgeries. She did not go into details about their medical conditions, but she said one of her younger daughters had a hip surgery.
Jolie revealed that her children have rallied around to help each other through this trying time.
"I have watched my daughters care for one another," Jolie wrote. "My youngest daughter studied the nurses with her sister, and then assisted the next time. I saw how all my girls so easily stopped everything and put each other first, and felt the joy of being of service to those they love… Their brothers were there for them, supportive and sweet."
Angelina Jolie says Zahara experienced medical bias
RELATED: Why Angelina Jolie Said Her Behavior Used to Be 'Misinterpreted' By Other People
People of different ethnicities do not all have the same experience with the medical system. Jolie revealed she noticed this with Zahara's recovery process.
"I have children from different backgrounds, and I know when there was a rash that everybody got, it looked drastically different depending on their skin color," she shared in an interview with medical student Malone Mukwende, according to Us Weekly. "But whenever I looked at medical charts, the reference point was always white skin. Recently my daughter Zahara, whom I adopted from Ethiopia, had surgery, and afterward a nurse told me to call them if her skin 'turned pink.'"
Mukwende explained that this is because, all over the world, medical textbooks and classes still use white patients as a reference point. According to the student, there is a lack of knowledge in how symptoms for many illnesses show up in non-white populations.
What else Angelina Jolie has said about raising a diverse group of kids
RELATED: Angelina Jolie Reveals the Interesting Reason She Almost Did Not Adopt Her Son Pax
Jolie has talked about the experience of having a diverse family with kids from various backgrounds.
Speaking to Vogue last year, she described how she tries to be open with her kids about adoption and orphanages.
"'Adoption' and 'orphanage' are positive words in our home," Jolie said. "With my adopted children, I can't speak of pregnancy, but I speak with much detail and love about the journey to find them and what it was like to look in their eyes for the first time."
She also explained how important it is for her to learn from her adopted children. Jolie said, "All adopted children come with a beautiful mystery of a world that is meeting yours. When they are from another race and foreign land, that mystery, that gift, is so full… Learn from them. It's the most amazing journey to share. They are not entering your world, you are entering each other's worlds."