Angelina Jolie Reveals the Interesting Reason She Almost Did Not Adopt Her Son Pax
Angelina Jolie's family has been a topic of fascination for many people around the world. She is known for having both adopted and biological children, and the actress has been credited with helping to de-stigmatize the process of adopting kids.
However, the process of adoption has the potential to bring in a few complications to a family.  Jolie recently revealed she almost did not adopt her second son, Pax, for an interesting reason. Read on below to find out what made Jolie initially hesitant and how she overcame that.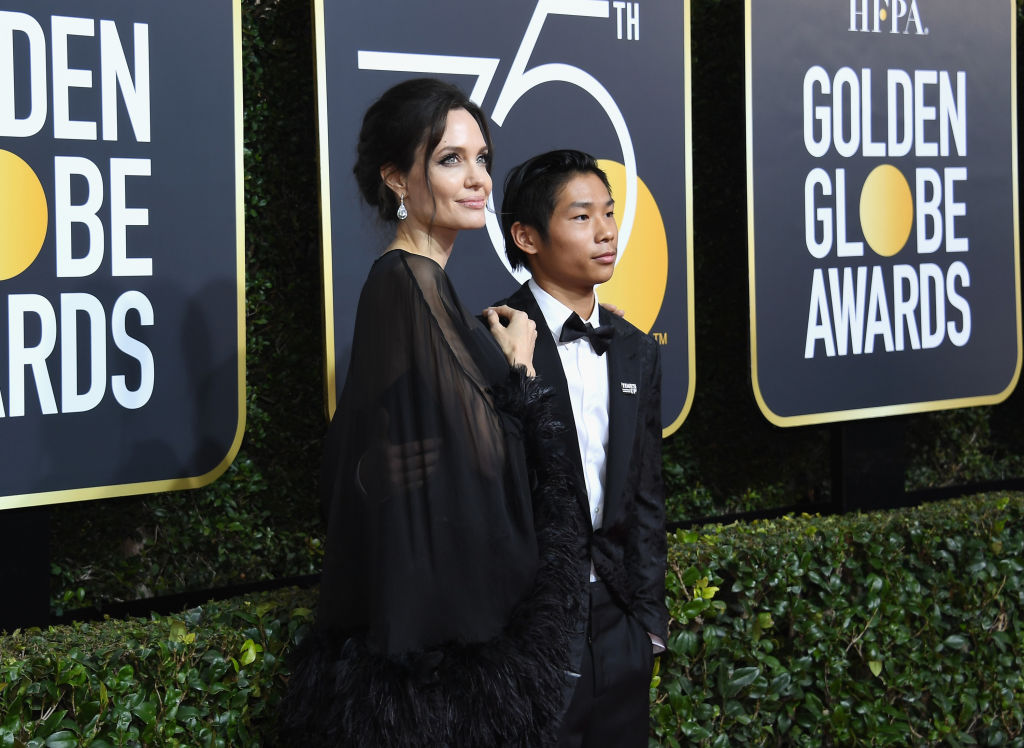 How many adopted children does Angelina Jolie have?
Jolie shares six children with her ex-husband, Brad Pitt. Three of the couple's children are adopted, and three are biological.
Jolie adopted her first child, Maddox, from Cambodia in 2002. At the time, Jolie was his sole parent, but when she began dating Pitt in 2006, he became the young boy's parent as well.
Jolie's second child is Zahara from Ethiopia, whom she adopted in 2005.
Then, her second son, Pax, joined the family in 2007 from an orphanage in Vietnam.
Jolie and Pitt's biological children are Shiloh (b. 2006) as well as twins Knox and Vivienne (b. 2008).
Why Jolie almost did not adopt her son Pax
RELATED: Angelina Jolie Reveals the Real Reason She Divorced Brad Pitt
Although Jolie's kids all seem like one happy family, the actress recently revealed to Vogue that Pax almost did not join them. This is because he came from Vietnam, a country that was once at war with Cambodia, where Maddox is from.
Jolie shared: "I did originally think not to adopt from Vietnam because Mad was Cambodian and the two countries have a complex history."
However, she changed her mind when she thought about the bigger picture.
"I was reading a book on human rights and found myself staring at an image of a Vietnamese fighter held captive by Americans. I thought of my own country and our involvement in south-east Asia," Jolie said. "I thought of focusing on a future where we were all family. I am very blessed to have been allowed to be their mom. I am grateful every day."
Jolie says 'adoption' and 'orphanage' are not taboo words in her household
RELATED: Angelina Jolie: Why She Loves Taking Her Kids With Her When Filming Movies
Jolie's family is definitely very different from most other families in America. As such, there are unique situations she and her children have learned to navigate.
For Jolie, the best policy is to be open about everything. She does not try to hide the fact that some of her kids joined their family by adoption and others by birth.
"Each is a beautiful way of becoming family," Jolie said. "What is important is to speak with openness about all of it and to share. 'Adoption' and 'orphanage' are positive words in our home. With my adopted children, I can't speak of pregnancy, but I speak with much detail and love about the journey to find them and what it was like to look in their eyes for the first time."
Additionally, Jolie emphasized the importance of making sure her adopted children stay in touch with their respective homelands.
Jolie explained: "They must never lose touch with where they came from. They have roots that you do not. Honour them. Learn from them. It's the most amazing journey to share. They are not entering your world, you are entering each other's worlds."