Angelina Jolie Said This Ex Was The 'Greatest Husband' — and It Wasn't Brad Pitt
Angelina Jolie has been married three times to well-known actors who've made their marks in the film industry. However, there's one ex Jolie considers the "greatest" partner out of all of her husbands — and before you start wondering: No, it's not Hollywood heartthrob, Brad Pitt.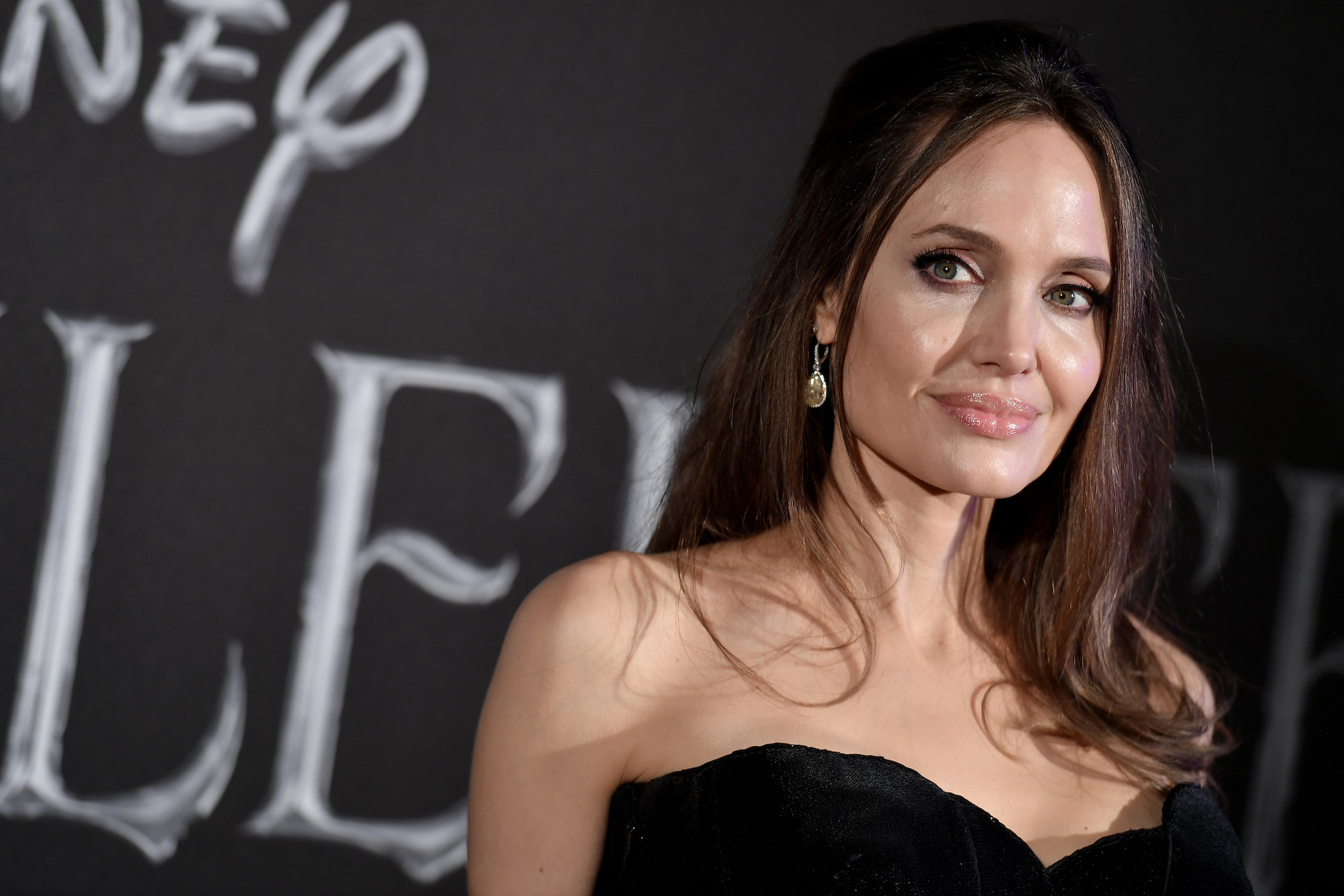 Actor Jonny Lee Miller was Angelina Jolie's first husband
Long before Jolie became Mrs. Brad Pitt, she was married to English actor Jonny Lee Miller.
The couple met on the set of their 1995 film, Hackers, but didn't start dating until six months after production ended. Once they became an official couple, Jolie and Miller found themselves entangled in a whirlwind romance which resulted in them getting married in 1996.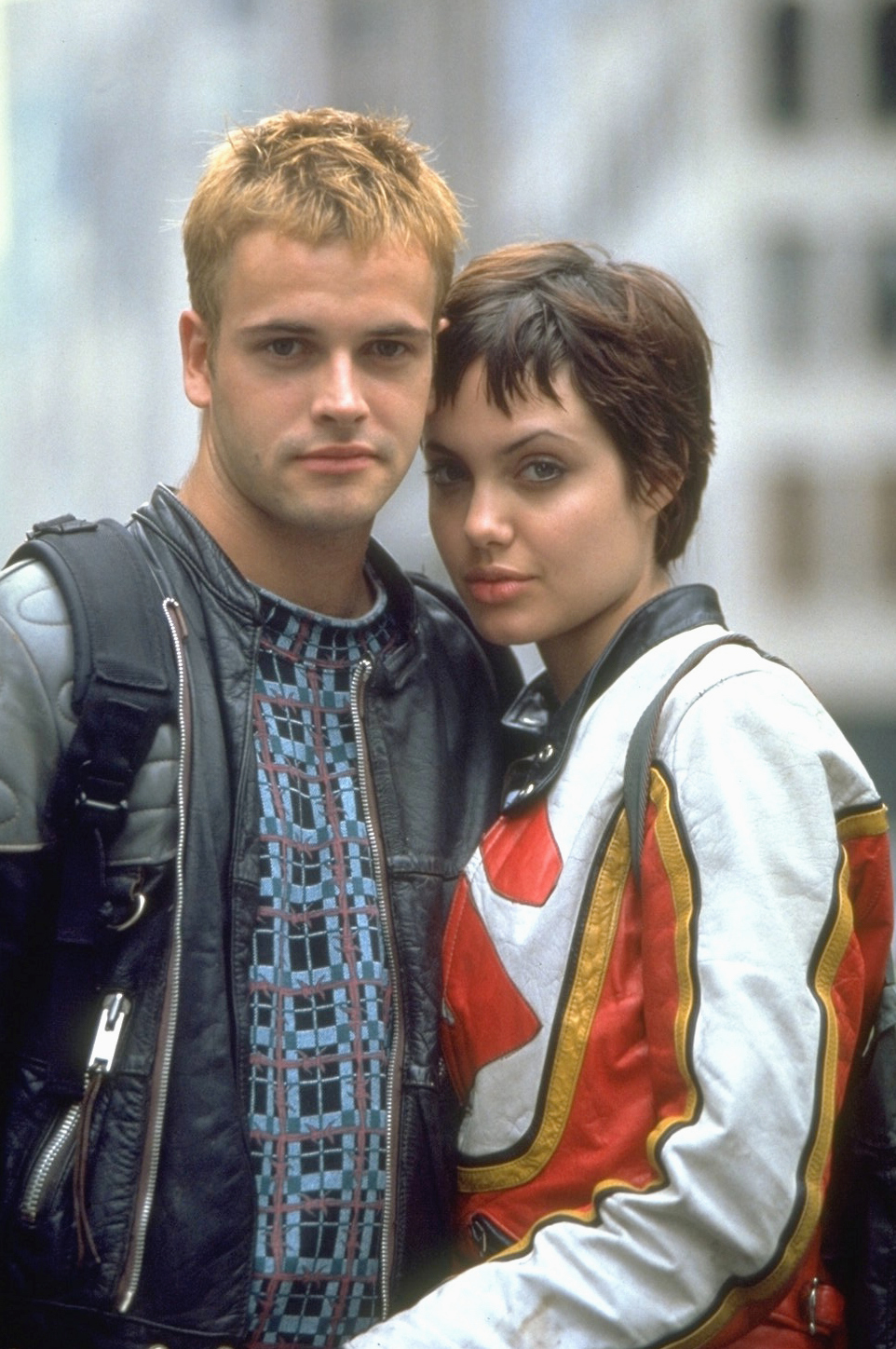 RELATED: Angelina Jolie Says She Would Love To Do This But Can't Until Her Kids Are 18
The couple tied the knot during a small civil ceremony in front of Jolie's mother and one of Miller's friends. Since it wasn't a wedding, Jolie didn't go through the trouble of searching high and low for a dress.
Instead, she opted for a pair of black rubber pants and a white T-shirt, upon which she wrote 'Jonny' in her own blood.
"It's your husband. You're about to marry him," Jolie told The New York Times of her nuptials to Miller. "You can sacrifice a little to make it really special."
Angelina Jolie said Jonny Lee Miller was the 'greatest husband a girl could ask for'
Though it seemed as though Jolie and Miller were head over heels for one another, their marriage didn't last very long.
The couple separated in September 1997 and officially finalized their divorce in February 1999.
But despite Jolie and Miller ending their married a year after becoming husband and wife, the Maleficent actor has since remained on good terms with her ex-husband.
Not only has she called Miller "a solid man and a solid friend," but she's also said that he was the "greatest husband a girl could ask for."
"I'll always love him," she once said, according to Marie Claire. "We were simply too young."
Angelina Jolie went on to tie the knot with two other actors after Miller
Shortly after her divorce from Miller, Jolie started dating actor Billy Bob Thornton, and their love story is one for the books.
The couple first crossed paths on the set of the 1999 film, Pushing Tin, in which Jolie played Thornton's wife. Two months later, on May 5, 2000, the couple made their romance official by eloping in Las Vegas.
The pair's wedding became a trending topic in entertainment media — especially since Jolie was dressed in slouchy jeans, a simple tank top, and boots.
They also wore each other's blood in vials around their necks while exchanging vows — and soon, Jolie and Thornton were one of the most talked about celebrity couples in Hollywood.
However, Jolie and Thornton's time as husband and wife soon came to an end as they abruptly separated in August 2002, just three months after the Girl, Interrupted star adopted her first son, Maddox.
But despite Jolie's first two marriages not working out, that didn't stop her from tying the knot a third time with another notable actor in Hollywood.
In 2014, Jolie exchanged vows with Fight Club star Brad Pitt after dating for several years. The couple tied the knot during an intimate family ceremony at their lavish estate in France.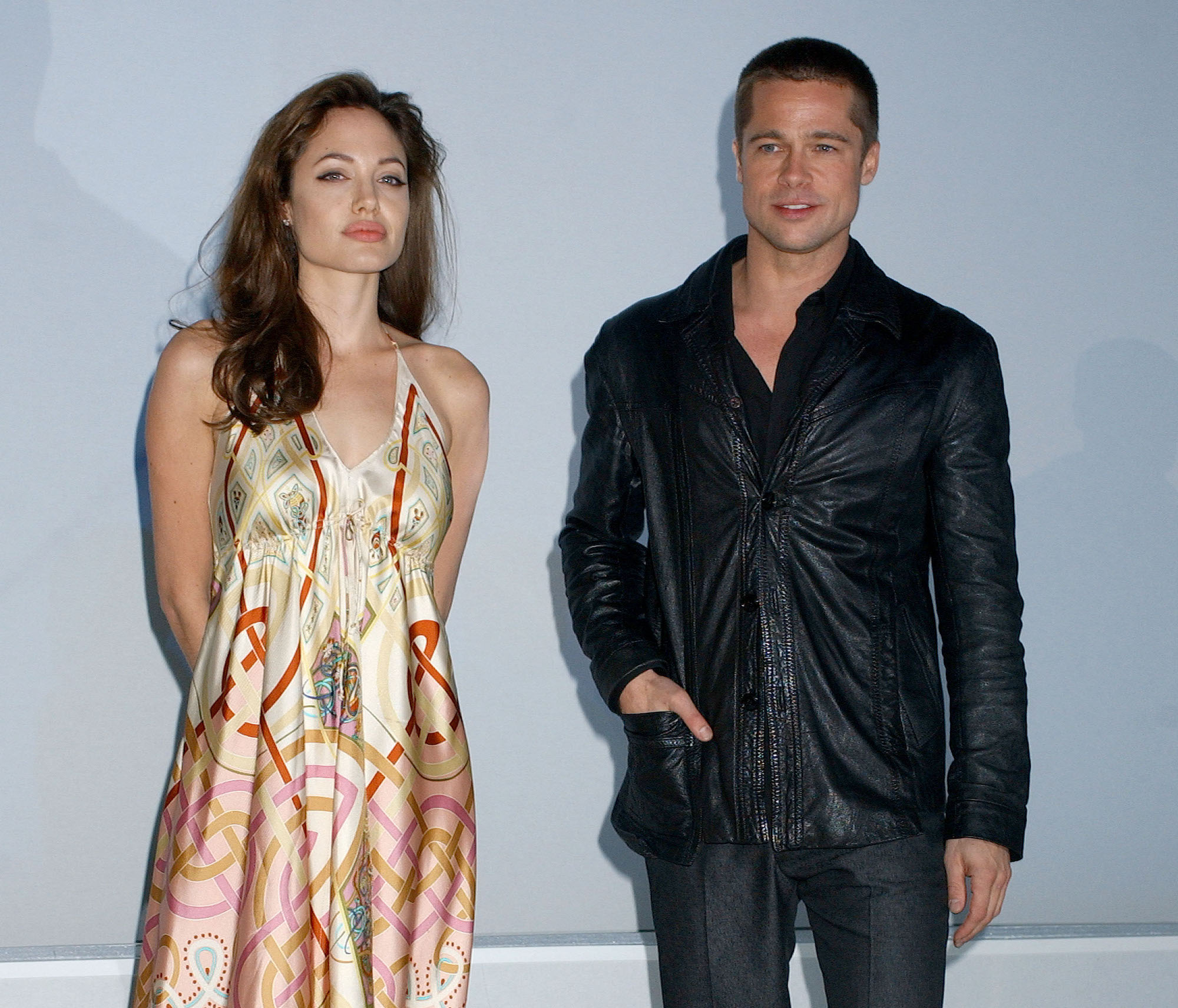 RELATED: How Brad Pitt Described Angelina Jolie as a Director
Not only did Jolie and Pitt include their six children in the ceremony, but the Salt actor went the traditional route by wearing a beautiful silk-satin dress.
From an outside perspective, it seemed Jolie's marriage to Pitt was going to last. However, after just two years of marriage, the pair called it quits in September 2016 — marking the end of Brangelina as we'd come to know them as.