Why Angelina Jolie Once Shared She Didn't Want Her Kids to Be Actors
For Angelina Jolie, acting runs in the family. Her father, Jon Voight, was a prolific actor himself with several films under his belt. But although Jolie followed in her father's footsteps, the Tomb Raider star once revealed she didn't want her kids following in hers.
Angelina Jolie didn't really want to be an actor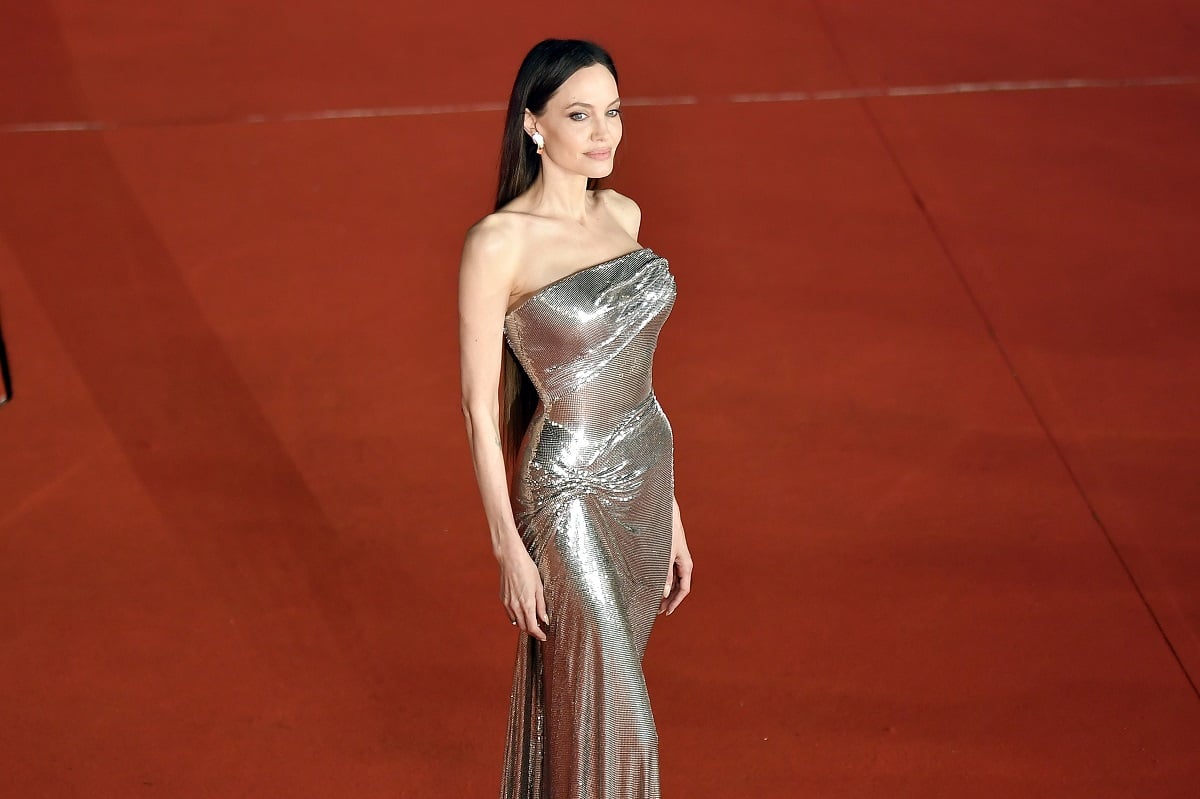 Angelina Jolie began her acting journey when she was in her early pre-teens. According to IMDb, she studied theater at age 11 at the Lee Strasberg Theatre Institute. She also took up modeling at the age of 16 before starting to feature in films in the 90s.
Although since then Jolie was able to rise to fame and megastardom, she once later shared that she didn't want to really be an actor. In an interview with The Hollywood Reporter, Jolie confided how she originally got into acting to help her mom.
"It was a job, and I wanted to help my mom with bills. It was a creative job, something where you get to explore different times in history, different people, different sides of yourself, learn different skills — so it's a wonderful job to have as you grow and as you learn as a person," she said.
However, it was also tough for the Taking Lives actor to be in the spotlight at such a young age.
"But you also are not those people and you're young and you don't know exactly who you are, yet you also get a microphone in front of your face, and you're 17, 18, and people are asking you your opinions, and you haven't formed them yet," she continued.
Why Angelina Jolie didn't want her kids acting
Angelina Jolie would prefer it if her kids didn't follow in her footsteps. When Today asked Jolie if her kids had plans to go into the family business, she didn't mince words.
"I hope not," Jolie said. "We've always said if they're gonna be actors, I hope they do something and then be actors."
In a resurfaced interview with Collider, the Mr. and Mrs. Smith actor echoed this sentiment. However, if her children did take up an interest in acting, she'd want them to have a healthy relationship with the art.
"Well, Brad and I have never wanted our kids to be actors. We've never talked about it. But, we also want them to be around film and be a part of mommy and daddy's life, and for it not to be kept from it either. We just want them to have a good, healthy relationship with it," she shared.
Angelina Jolie's daughter only ended up in 'Maleficent' because she wasn't afraid of her costume
Although Jolie doesn't want her children to be a part of the industry, her daughter, Vivienne, had already gotten an early start. In 2014, Vivienne was featured in the hit Angelina Jolie film Maleficent. But she only appeared in the movie because other children were afraid of Jolie when she was in costume.
"This came about because there were kids that would come to set and they would see me, and I would go up and say hi to them, and they would cry. I actually had one child completely freeze, and then cry. It was like terror. And so, I felt so bad," she shared.
Fortunately, the answer was staring back at Jolie in the form of her daughter.
Suddenly, there was Vivi, running around looking like little Aurora and everybody thought, "Oh, the answer is right there." But then, I had to go home and talk to dad. It's our kid, so it's so sweet. The idea of it was so cute to us, as mommy and daddy. But then, there was the fact that she would be in a film. All of that took us a second.