Angelina Jolie and The Weeknd Fuel Dating Rumors After Another Dinner – But Is There More to the Story?
Angelina Jolie and The Weeknd reignited rumors that they are dating. The famous pair were seen dining together for the second time in Los Angeles on Saturday, Sept. 25.
Unexpected celebrity romances are all the rage right now. Couples like Kourtney Kardashian and Travis Barker and Megan Fox and Machine Gun Kelly have been making headlines for their PDA.
Could Angelina Jolie and The Weeknd be the next romance we never saw coming? Here are the clues that they might be a couple.
Angelina Jolie and The Weeknd have been seen together before
Angelina Jolie and The Weeknd first sparked dating rumors when they appeared at an Italian restaurant together in June. They were dining at the celebrity hotspot Giorgio Baldi in LA. According to Page Six, the two celebrities were in the eatery for several hours. 
But fans suspected that The Weeknd, whose real name is Abel Tesfaye, was having a business meeting with Jolie over dinner. The Canadian musician is trying to break into television and movies. He will co-write and star in the new HBO series The Idol, which he co-created with Reza Fahim and Euphoria creator Sam Levinson.
The Weeknd has also written an episode of the popular animated show American Dad and appeared in Adam Sandler's 2019 movie Uncut Gems.
Instead of a date, fans speculated that The Weeknd was in talks with Jolie to get her on his television show.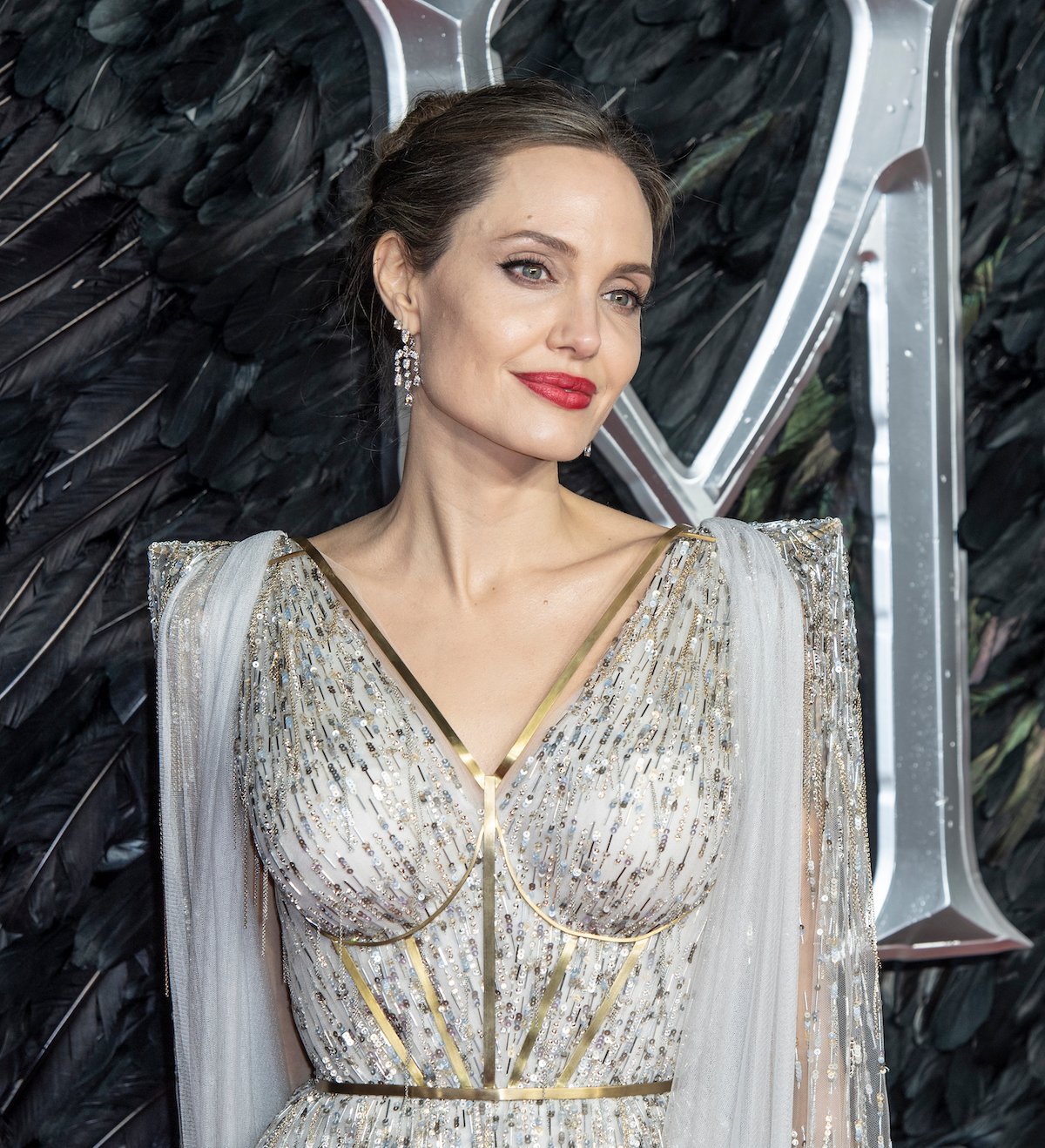 They were seen dining together again, sparking more dating rumors
Months after their first meeting, Angelina Jolie and The Weeknd were spotted again in September. 
They returned to Giorgio Baldi and spent several hours inside again. Although the two stars did not share any public displays of affection, they did leave together.
They were also wearing coordinating outfits. Jolie wore a black trench coat, stockings, Yves Saint Laurent purse, high heels, and face mask. The Weeknd also rocked an all-black look that matched Jolie perfectly.
RELATED: The Weeknd and Angelina Jolie: Who Has a Higher Net Worth?
Angelina Jolie and The Weeknd have been in highly publicized relationships before
Neither Angelina Jolie nor The Weeknd is unfamiliar with dating under the scrutiny of the public eye.
The Weeknd, 31, dated model Bella Hadid on and off from 2015-2019. During one of their "off" phases, he had a relationship with singer and actor Selena Gomez that lasted for nearly a year. 
Angelina Jolie, 46, was famously married to actor Brad Pitt from 2014-2019, with whom she shares six children. Before that, she was married to Billy Bob Thornton from 2000-2003 and Jonny Lee Miller from 1996-1999.
Fans will be watching to see if Jolie appears in The Weeknd's upcoming HBO show and whether or not they publicly confirm their romance.