Angelina Jolie: Why She Loves Taking Her Kids With Her When Filming Movies
Fans are wondering whether Jolie will take her children along with her for an upcoming film, as she has before when filming 'Maleficent 2.'
Angelina Jolie is known for being a devoted mother to her large brood of children. Jolie will need to eventually relocate to London for filming on the new Marvel's Eternals movie, where she will play the role of Thena. The announcement was released at this year's Comic-Con. Fans are wondering whether Jolie will take her children along with her, as she did before when filing Maleficent 2 in London in 2017.
Angelina Jolie puts her children first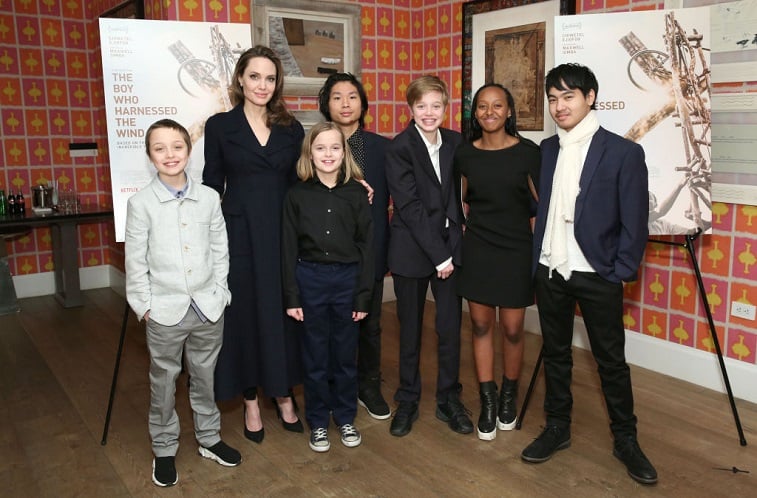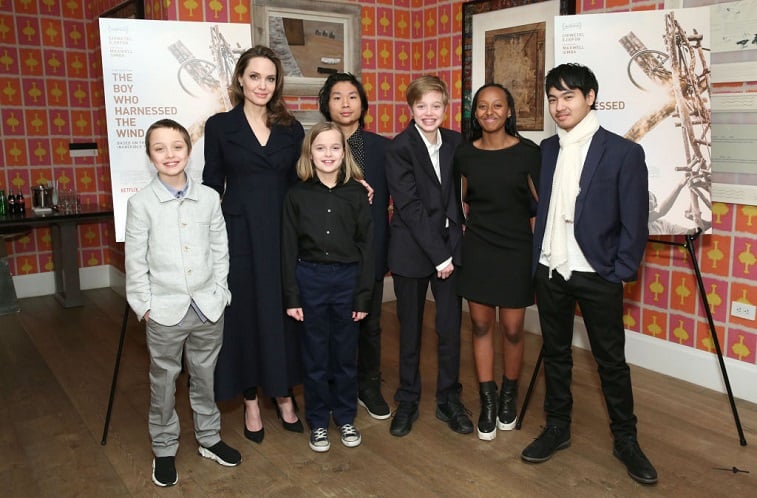 Hollywood Life learned from a source that Jolie has "hardly spent much time away from them ever, so she does not want to leave them behind when she goes on location for a movie." The source also revealed that "Angelina's extremely attached to her kids and they're just as bonded with her."
Jolie puts her family first, and she will do anything to keep it that way. "The main reason she works is to give them everything she can in life, but for the most part she would prefer to just be with them so the hours on set away from them are challenging," the source continued. "That is why she often brings them with her to set, or at the very least, takes them on location and sets up a temporary home for them so that they can at least be all together on the hours she isn't working. She doesn't want to leave them behind, period."
A previous report claimed that Jolie would leave the kids with her ex-husband and their father, Brad Pitt during filming this summer. However, that isn't happening now, as Jolie is in-between filming. Once filming resumes, she hopes to take her children with her on location.
Jolie was recently spotted with her daughter picking out items for a new family member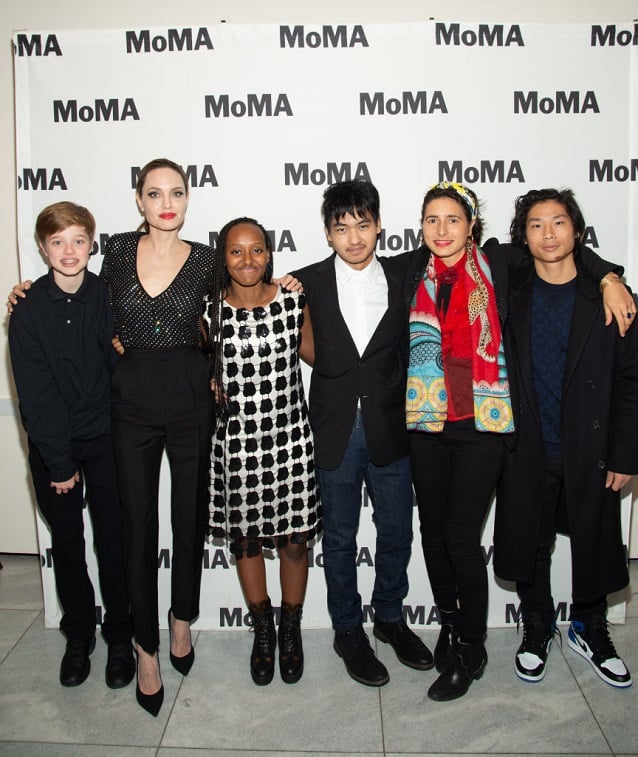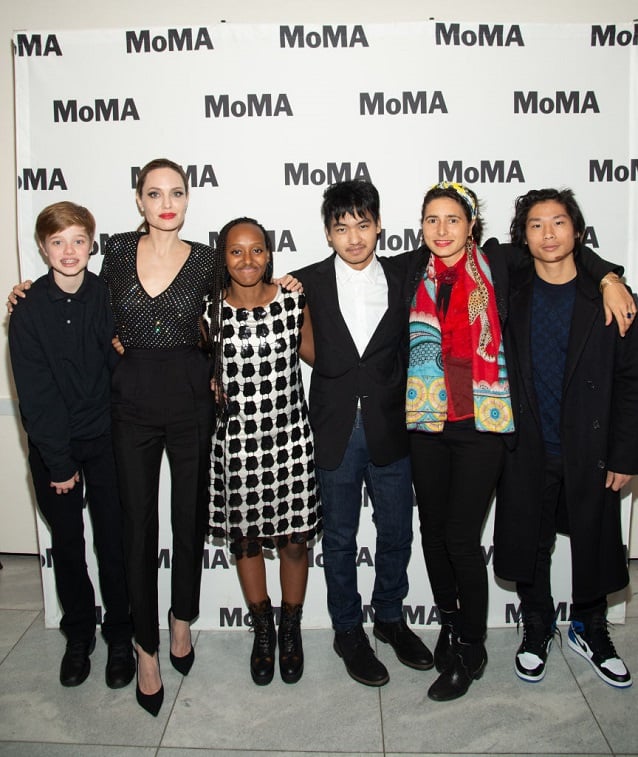 Jolie recently purchased a bunny from a local pet store for the family as a sweet and fluffy pet. Jolie was seen with her daughter Vivienne, 11, picking out a few items for their new pet at a local PetCo. Vivienne was seen carrying the bunny in a specially-designed bag. Vivienne strapped the bag to her front, and the bunny was able to see outside through a window.
The family is enjoying their summer getting out
A few of Jolie's kids were recently spotted enjoying a hot summer day with friends at a theme park in Los Angeles. Shiloh, 13, and Vivienne were hanging out at Knott's Berry Farm this month. The two children were walking together and having a good time. The outing was a rare one for the duo, as they usually are seen with their other siblings in tow, including Maddox, 17, Pax, 15, Zahara, 14, and Knox, 11. At this outing, neither Jolie or Pitt accompanied the kids.
A source claims Jolie is spoiling her children
A source has told E! News this month that Jolie is reportedly spoiling her kids and taking them on epic shopping sprees in-between filming her movies. She reportedly bought her children "carts full of toys and sporting goods."
If she has the money to spoil her children, then let her. At least they aren't wanting for anything and appear to be in good spirits when they are photographed while out and about. It looks like Jolie is doing this parenting thing the right way.