Angelina Larangeira's Alleged Affair: Details About Her Ties to Joe Tarallo AKA 'Old Bridge'
Jersey Shore: Family Vacation fans finally know who Angelina Larangeira's friend "Old Bridge" is — Joe Tarallo. The Larangeira's marriage has been a hot topic on Jersey Shore: Family Vacation since season 3, but even more so now considering their Chris filing for divorce and Angelina's alleged affair. Here's what we know about Tarallo's relationship with the reality TV star.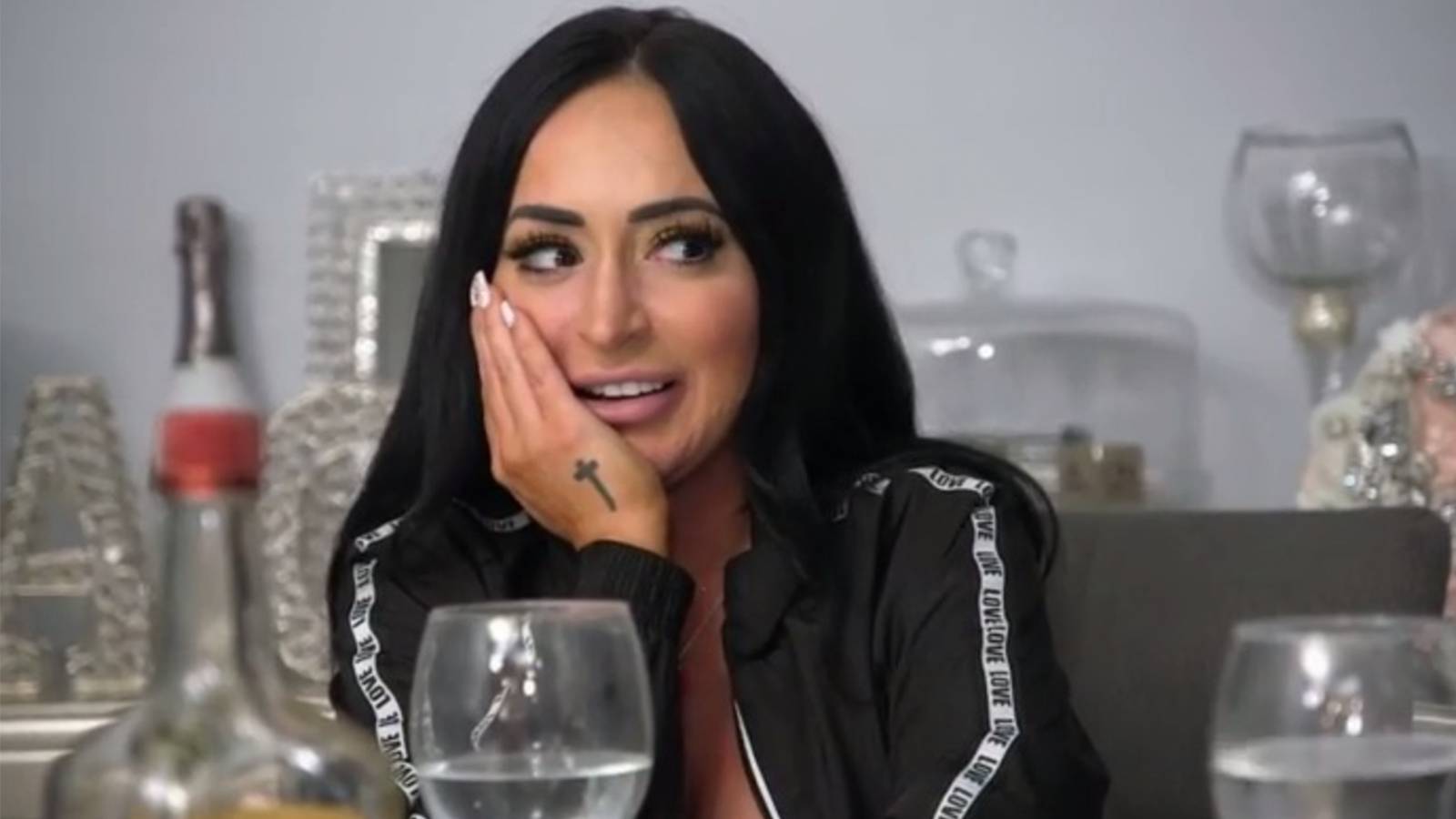 Chris Larangeira filed for divorce from 'Jersey Shore' star in January 2022
Chris filed for divorce in New Jersey on Jan. 22, 2022 (via The Sun). He and Angelina were married in November 2019, which was part of JSFV Season 3. The filing noted Chris was moving out of Angelina's home after "suffering irreconcilable differences which have caused a breakdown of the marriage." 
Angelina Larangeira allegedly cheated on Chris with Joe 'Old Bridge' Tarallo
According to The Sun, "insiders" claim the Jersey Shore: Family Vacation star was cheating on her husband with Tarallo throughout most of their marriage. "She was barely going home, which caused a lot of turbulence in her marriage," one source claimed. 
Allegedly, Angelina and Tarallo started hanging out in the summer of 2020. When Chris learned about their relationship, he moved out of the house around the holidays. His leaving was documented on Jersey Shore: Family Vacation, as was giving their marriage another shot. 
Additionally, the outlet's source claims, "Chris basically told Angelina, 'You are my wife. I'm going to give you one more chance.'" Sources also say, "Joe called Chris and confirmed to him that he had been with Angelina the entire time."
Joe Tarallo comes up in 'Jersey Shore: Family Vacation' Season 4
In "The Streets Are Talking" episode of Jersey Shore: Family Vacation Season 4, Lauren and Mike "The Situation" Sorrentino see the potentially damning security footage of Angelina. "[She] keeps parking in the spot in front of her house, and she is allegedly cheating on her husband with this girl's neighbor," Lauren said in the episode. "Angelina is 'throwing her garbage and chicken nuggets [at] everyone outside.'"
MTV blurred the footage, but it didn't take long for fans on Reddit to uncover the video, where Angelina is seen chasing down who her roommates dubbed "Old Bridge." Another video from the security doorbell confirms the footage is from Dec. 19, 2020, which aligns with the timeline The Sun's source provided. 
At the time, Angelina claimed the man in the video was a friend. "The videos are of me and my girl with my guy friend with us and some with me walking out alone," she said in a tweet, addressing the neighbor who recorded the video. "I can't have friends that I chill with? Right away I gotta be f****** my friends — girl needs to get a serious life. There's nothing to the videos at all."
She followed up with another tweet, adding: "If I was with a giraffe, it's no ones biz. I say it all the time. If I'm not harming no one, [people] need to step off. I am human. I am allowed to have friends."
Angelina Larangeira allegedly left Chris to be with 'Old Bridge'
Per The Sun's source, Angelina allegedly left Chris to be with Tarallo, who "kept getting sucked back into the relationship with her." But when Angelina left to film All Star Shore, the source says she hit it off with a fellow cast member. Whether or not Angelina is still with Joe remains unclear at publication. 
Angelina did speak out on Twitter when the news broke, writing: "Trust me my side is huge. A lot he doesn't want ppl to know and I've been shutting my mouth."
Stay tuned to Showbiz Cheat Sheet for updates.
RELATED: 'Jersey Shore: Family Vacation': Mike's Blessed, Deena's Stressed, Angelina's Pressed in 'The Blessification'