Angelina Pivarnick Confirms She and Chris Larangeira Are Still Happily Married
Jersey Shore: Family Vacation star Angelina Pivarnick married her husband, Chris Larangeira, in November 2019. After less than a year of marriage, one of Larangeira's recent social media posts had fans thinking their relationship was in peril. Now, Pivarnick has addressed fans head-on.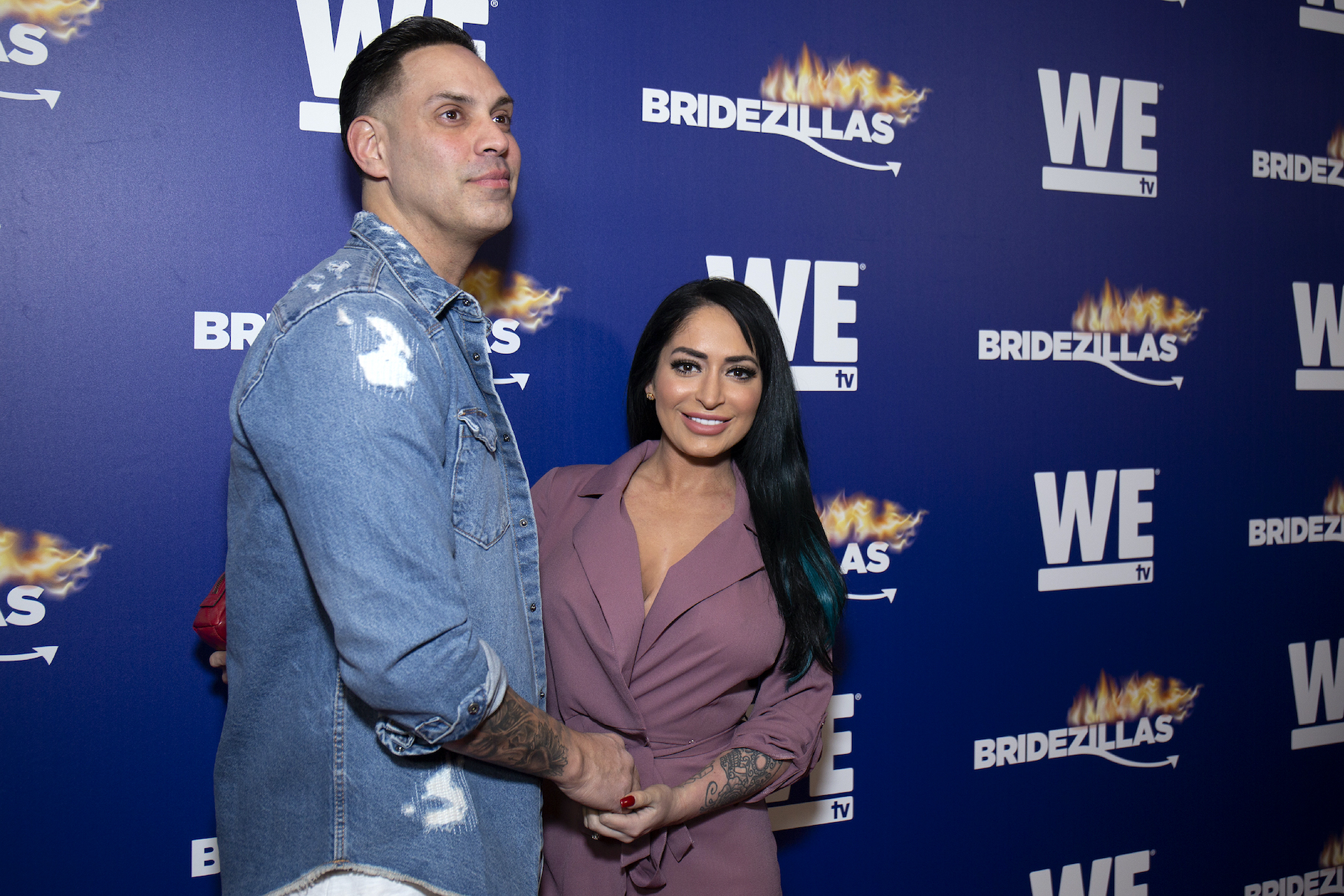 Angelina Pivarnick is close with the cast of 'Double Shot at Love'
Pivarnick has befriended many of the women from Double Shot at Love Season 2. Over the last few months, she has frequently spent time with Brittani "B-Lashes" Schwartz, Derryn Paige, and Marissa Lucchese.
Some fans have started to speculate that Pivarnick's relationship with the women of Double Shot at Love could mean a Jersey Shore spinoff series. Other fans think the Double Shot at Love cast might join the roommates on Jersey Shore: Family Vacation. 
Regardless of these fan theories, MTV has not confirmed any additions to the Jersey Shore: Family Vacation cast outside of the original roommates, nor have they confirmed a spinoff series.
Many fans thought Angelina Pivarnick and her husband, Chris Larangeira, were having relationship issues
Pivarnick is relatively active on social media. She uses Instagram to promote her line of false lashes, partnerships with brands like Fashion Nova, and photos of herself and her friends from Double Shot at Love, who she has been spending a lot of time around. 
Some fans on Reddit pointed out how Pivarnick's husband seemed to be missing from her social media.
"For the last few weeks, I have been keeping a special eye on her Instagram after I saw a comment [on Reddit] that she and Chris were no longer following each other," one fan posted on Reddit. 
Other users pointed out how this could be because of a glitch on the social media platform, but that didn't stop fans from speculating that there was trouble between Pivarnick and Larangeira. 
Rumors of their relationship troubles worsened when Larangeira posted a photo to his Instagram Stories.
Chris Larangeira's cat is all he needs in life
Larangeira is not as active on social media as his reality star wife, so fans pay attention when he posts.
"All I need in life," he captioned a photo of himself lying with their pet cat. Many fans took Larangeira's post to mean that he and Pivarnick are experiencing relationship troubles — mostly because the photo was shared when Pivarnick was out celebrating Paige's birthday. 
"His IG story [was] posted while she was out with the [Double Shot at Love] girls," a fan pointed out on Reddit.
When Pivarnick saw what fans were saying about her and Larangeira's relationship, she sought to clear the air. 
Angelina Pivarnick and Chris Larangeira are still together
When the media picked up on what fans were saying, Pivarnick took notice. "Fake news!" she wrote over a screen shot of a story from The Hollywood Gossip detailing fan's speculation.
Then, Pivarnick shared the same photo her husband did of himself with their cat.
"This is my cat Angelina," Pivarnick clarified. "Chris is saying all he needs is Angelina, meaning he has two. Stop writing fake news about us."
RELATED: A Former 'Jersey Shore' Producer Shares How Angelina Pivarnick Was Behind the Scenes
After clarifying she and her husband are still happy with each other, Pivarnick shared a meme to her Instagram Stories that read: "Just because I don't post my relationship all over social media doesn't mean I'm not happy." 
Now Pivarnick's fans can rest easy knowing she and her husband as still very happily married.