Angelina Pivarnick Hospitalized for Stress, Chris Larangeira's Instagram Deleted
'Jersey Shore' star Angelina Pivarnick posted to her Instagram Stories from the hospital to update her followers about her health.
Jersey Shore: Family Vacation star Angelina Pivarnick shared she was in the hospital on April 12, 2022. Find out what the MTV reality star, who is actively going through a divorce from Chris Larangeira, had to say about her health on social media. Plus, details about Chris deleting his Instagram after accusations of him cheating on Angelina surfaced.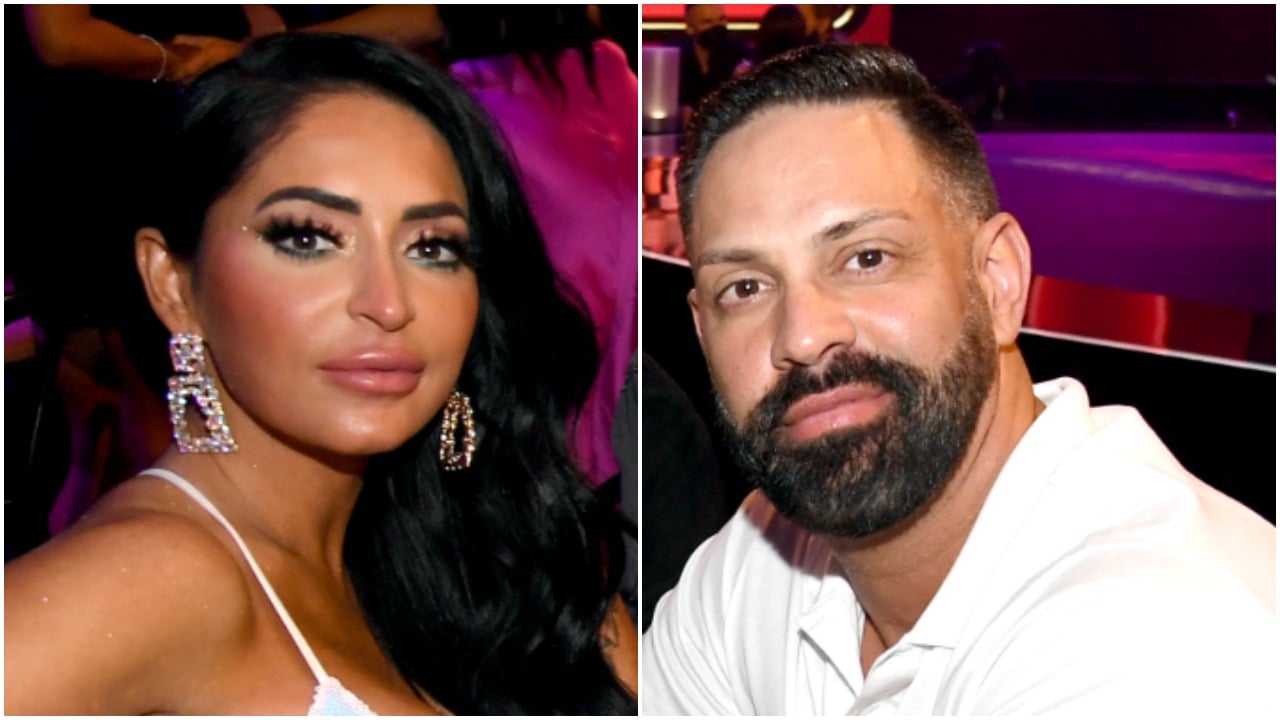 Angelina Pivarnick asks for patience from friends and family while she is in the hospital
"In the hospital," Angelina wrote in her Instagram Stories. "Please [whoever] is calling me and texting, give me time to respond."
She added: "I'm not doing well at all. I need to get better. My health comes before everything else."
The reality star was previously in Miami at the end of March 2022. After that, her most recent Instagram post is from April 2 — a professional photo of Angelina with the caption: "You stay on my mind." 
Chris Larangeira's Instagram is no longer active
The Jersey Shore couple has gone off the grid before. With Angelina in the hospital, many fans wondered if Chris had anything to say about the matter. However, Chris deleted his Instagram after allegations of him cheating on Angelina with model and activist Jazlyn Rose were published. 
As Jazyln told The Sun, Chris reached out to her over Instagram, calling her "beautiful." Allegedly, she responded and told him, "I'm transgender."
"I love that," Chris allegedly replied. According to Jazlyn: 
"When I told him I was trans, he said it was not a problem for him, and he had been with a trans woman a long time ago in New York when he was younger, like around 20." 
In a March 2022 Instagram Live, Jersey Shore fans think Angelina hinted at Chris' sexual preferences. "I don't have … what people are looking for," Angelina said during the live, looking down at her body (via Reddit). "Sometimes people are looking for other things and I don't have that, so." Whether or not she was alluding to Chris' alleged relationship with Jazlyn is unclear.
'Jersey Shore' star hospitalized for 'low immune system' and stress 
In another post to her Instagram Stories, Angelina clarified why she was in the hospital. "My immune system [has] been super low from all the stress I've endured the past couple of months," she said, hinting at the divorce process. Angelina's post continued:
"I wish this pain on no one in this entire world. I hope this too shall pass and I hope brighter days are ahead of me.

Stress is definitely a killer. No one lives in my bones and can understand the amount of pain I've endured lately.

God has me; that's all that matters. There's a light at the end of the tunnel. Soon enough, I will see the light. I'm just waiting to see it. I have been keeping prayers and God closer than ever and I know he's got big plans for me. I love you, God." 
Chris Larangeira filed for divorce from Angelina Pivarnick in January 2022 
Angelina's post and Chris leaving Instagram comes about amid their divorce. Chris filed in January 2022, almost one year after Angelina filed but never served Chris the papers.
Allegations of cheating have come from both sides. Angelina is rumored to have cheated on Chris with Joe "Old Bridge" Tarallo and Acapulco Shore star Luis "Potro" Caballero. 
Jersey Shore: Family Vacation is currently being filmed for the second half of season 5. At publication, it is unclear if the MTV series will feature Angelina's hospitalization or the accusations about her marriage and divorce from Chris.