Angelina Pivarnick Confuses Fans, Says She Quit 'Jersey Shore: Family Vacation' On Instagram
Angelina Pivarnick's wedding may have been in 2019, but the drama is still very much alive. After announcing that she was going to be part of Jersey Shore: Family Vacation Season 4, Pivarnick shared another article days later with the caption "I quit." More than ever, many fans are confused — is Pivarnick done with the show, or will she be back?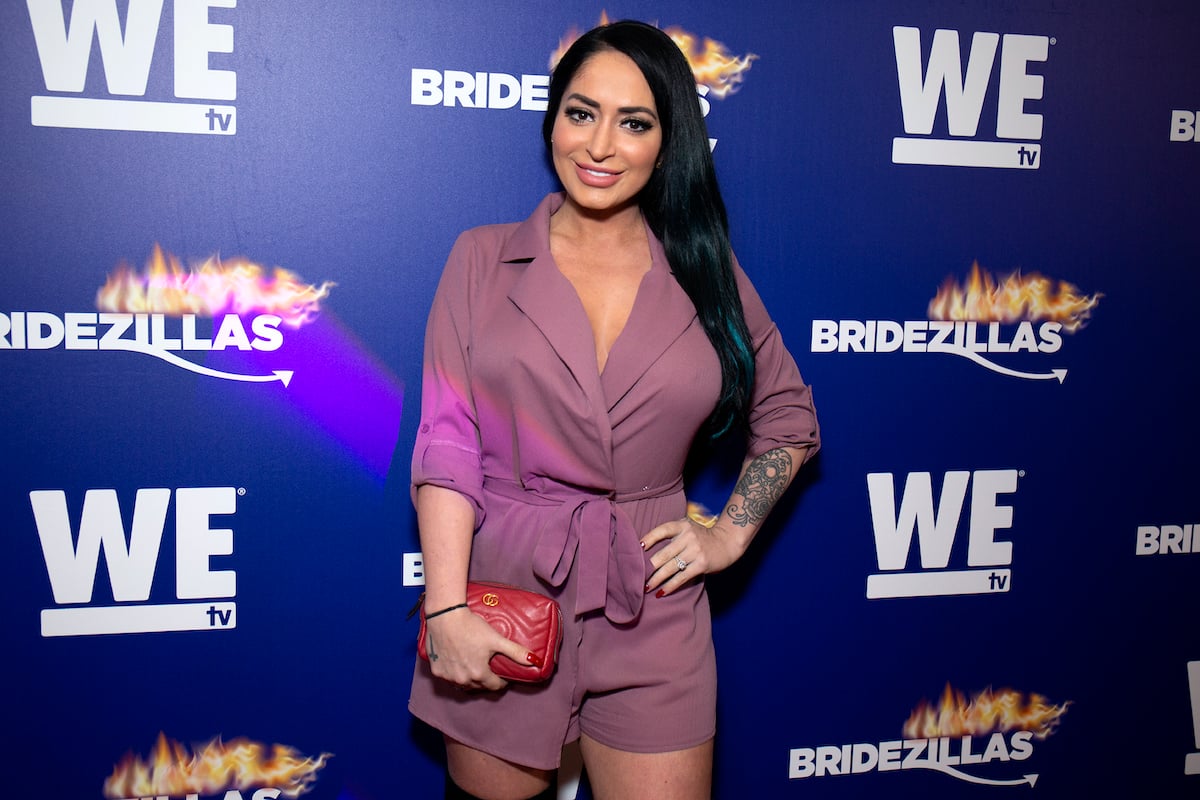 The wedding speech still upsets Angelina
The speech Deena Cortese, Jenni "JWoww" Farley, and Nicole "Snooki" Polizzi gave at Pivarnick's wedding is now just as talked about as "the note." After the Jersey Shore bridesmaids referred to Pivarnick as "the fly to [their] sh*t" in front of her friends and family, she left her wedding in a rage. Cortese attempted to apologize and explain that the speech was a joke, but Pivarnick wasn't ready to forgive. 
To this day, Pivarnick holds a grudge against her female roommates for what they did at her wedding. "[Angelina] felt robbed that night by her female co-stars," a source close to Pivarnick explained to HollywoodLife. "She's still dealing with the pain from her wedding night and the embarrassment she felt. It was really hard for her." 
Despite the drama, Angelina announced her return to 'Jersey Shore: Family Vacation' 
Regardless of what happened at her wedding, Pivarnick shocked many fans when she said she was going to be part of Jersey Shore: Family Vacation Season 4. Just as Ronnie Ortiz-Magro, Mike "The Situation" Sorrentino, Pauly DelVecchio, and Vinny Guadagnino did, Pivarnick shared the news on social media. "Ohhh I can't wait for this #jerseyshore #honeyimhome @495productions we did it again," she captioned a since-deleted Instagram post. Many fans were confused because a few hours later, Pivarnick took the post down. In another post, Pivarnick addressed fans who were questioning whether or not she would return, directing them to an article from The Hollywood Gossip. 
Now, Angelina says 'I quit' 
On July 8, Pivarnick shared yet another post to her Instagram page that once again confused her followers. "I quit," she captioned a photo of herself using "#JerseyShore, #LinkInBio, and #TryHarder." She also included a cry-laugh emoji in the caption. Pivarnick linked the article in her Instagram Stories too, writing "I quit #JerseyShore." 
In the article Pivarnick linked, a "Jersey Shore insider" spoke with Celeb Magazine about her return to the show. "Angelina is a tough girl," the source said. "She is not afraid of any of the people [in] the cast. She 100% is not quitting, so if that's [their] intention — to scare or bully her into quitting — it's not going to work." At this time, Pivarnick is still part of the cast for Jersey Shore: Family Vacation. 
Angelina blamed Deena for 'sparking drama' 
The article also addressed a tweet from Cortese, who was under fire from a fan account supporting Pivarnick. Cortese was called out for egging on Sorrentino during his birthday dinner, after they mimicked the wedding speech. 
"Angelina had no problems anymore with Deena," the source explained. "It seems Deena wants to spark drama with her again. Angelina is never one to back down from a fight — especially when she knows she's right — so if Deena wants to spark something, she better be ready for the fire."
At this time, it doesn't look like Cortese will return for season 4 of Jersey Shore: Family Vacation.