Angelina Pivarnick Says She 'Deserves to One Day Be a Mom' Amid Divorce From Chris Larangeira
'Jersey Shore' star Angelina Pivarnick expressed wanting to have children amid her divorce from Chris Larangeira.
Jersey Shore's Angelina Pivarnick opened up to her Instagram followers about wanting to have kids someday. Find out what the MTV star, who is currently going through a divorce, had to say about her desire to have children. Plus, what Angelina has previously said publicly about having kids.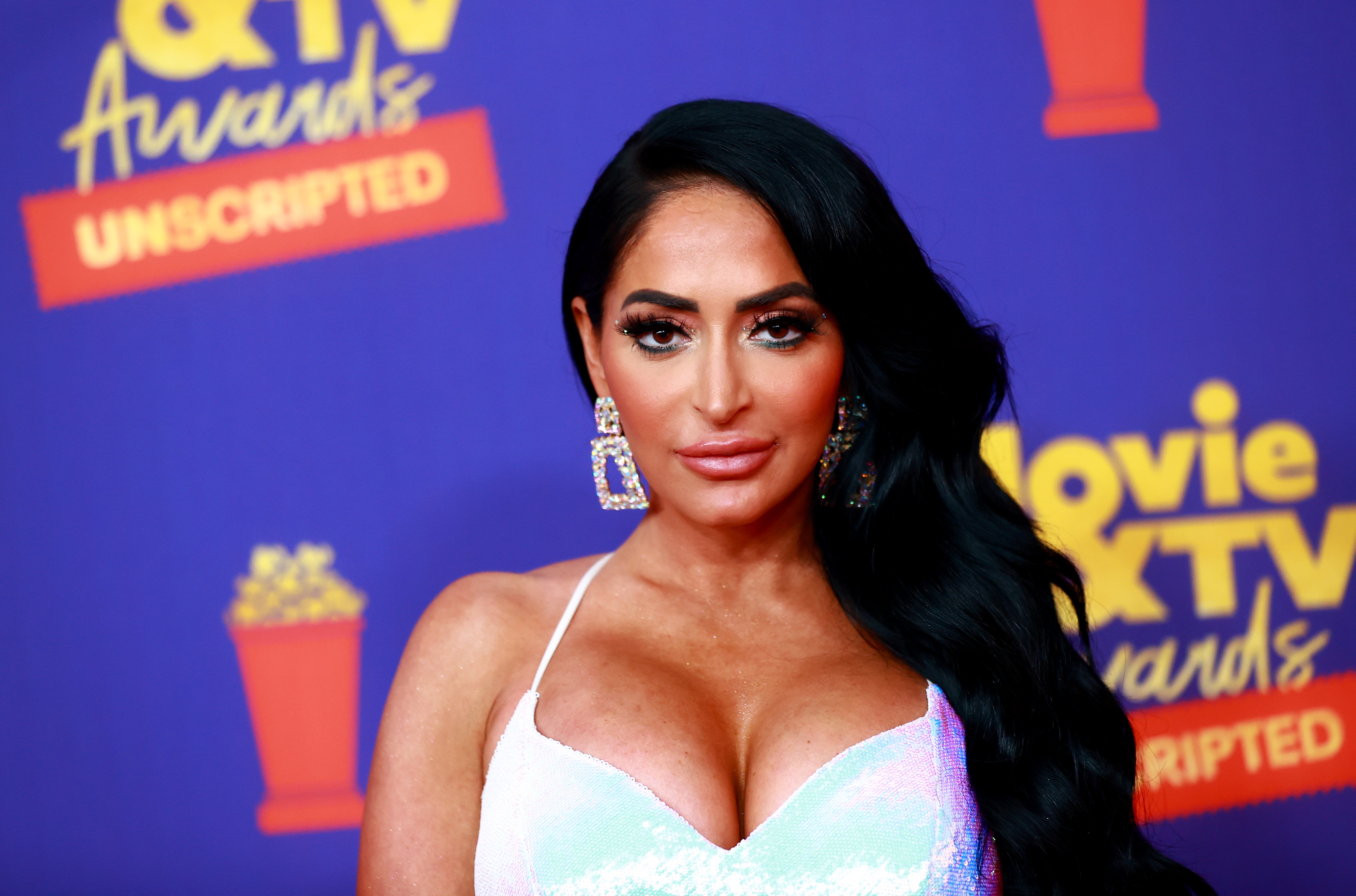 Angelina Pivarnick wants 'a little Angelina' 
On Mar. 22, Angelina shared a block of text to her Instagram Stories that read: "I want a little Angelina." In another post, she added: "I deserve to one day be a mom. I deserve to cherish a child." 
In season 4 of Jersey Shore: Family Vacation, the reality star talked about the possibility of freezing her eggs. "Maybe freezing my eggs, we'll see," Angelina said of her plans for the future in the "Meatball Wrap-up Special." "I mean, I would like to [have kids]."
'Jersey Shore' star's previous conversations about having kids 
Angelina and Chris were married in November 2019. A month later, Angelina spoke to Page Six about starting a family. 
"I feel, like, right now I still have a little bit of party left in me," she told the outlet. "I would say, like, another summer — and then probably after the summer we're going to work on it."
She also said Chris didn't want to wait to have children, adding: "He wanted a baby even before we got married." Angelina cited their "busy" lives as her main reason for not wanting kids just yet, but that she was "getting older" and wouldn't make Chris wait much longer. 
"He works and then I have this whole reality TV thing going on," she elaborated. The following year in November 2020, Angelina was remained focused on her marriage with Chris. "Right now, I'm not even thinking about kids," she told In Touch Weekly. "I'm kind of living my life."
She admitted she didn't feel pressured to have kids at the time. "I feel like I'm still young," she added. "I don't know, I'm just enjoying married life and trying to deal with this COVID thing. Taking it day by day."
Angelina Pivarnick and Chris Larangeira's divorce 
Angelina previously filed for divorce in January 2021 but never served Chris the papers. A year later, in January 2022, Chris filed (via The Sun).
The reality star reportedly cheated on her husband with Joe "Old Bridge" Tarallo, who Jersey Shore: Family Vacation fans will recognize from the security doorbell footage from in season 4. The Sun spoke with a source claiming to know the couple, who said, "[Angelina] was barely going home, which caused a lot of turbulence in her marriage." 
Angelina and "Old Bridge" allegedly started hanging out in the summer of 2020. When Chris learned about their relationship, he moved out. Eventually, the two agreed to work on their marriage. 
Sources allege "Chris basically told Angelina, 'You are my wife. I'm going to give you one more chance.'" Sources also say, "Joe called Chris and confirmed to him that he had been with Angelina the entire time."
Later, The Sun reported Angelina had a relationship with Acapulco Shore star Luis "Potro" Caballero while filming together in Spain. Stay tuned to Showbiz Cheat Sheet for the latest.