'Anger Management': Selma Blair Was Ruthlessly Fired for Calling Out Charlie Sheen
Learn more about Selma Blair's firing from 'Anger Management' after calling out Charlie Sheen.
Of all the good Charlie Sheen has done with his shows comes the nasty that has come to light over the years. From not wanting to vaccinate his children to being an allegedly terrible partner, Sheen seems to be the gift that keeps taking. In 2013 while on a career-high, rumors of an onset feud with co-star Selma Blair erupted.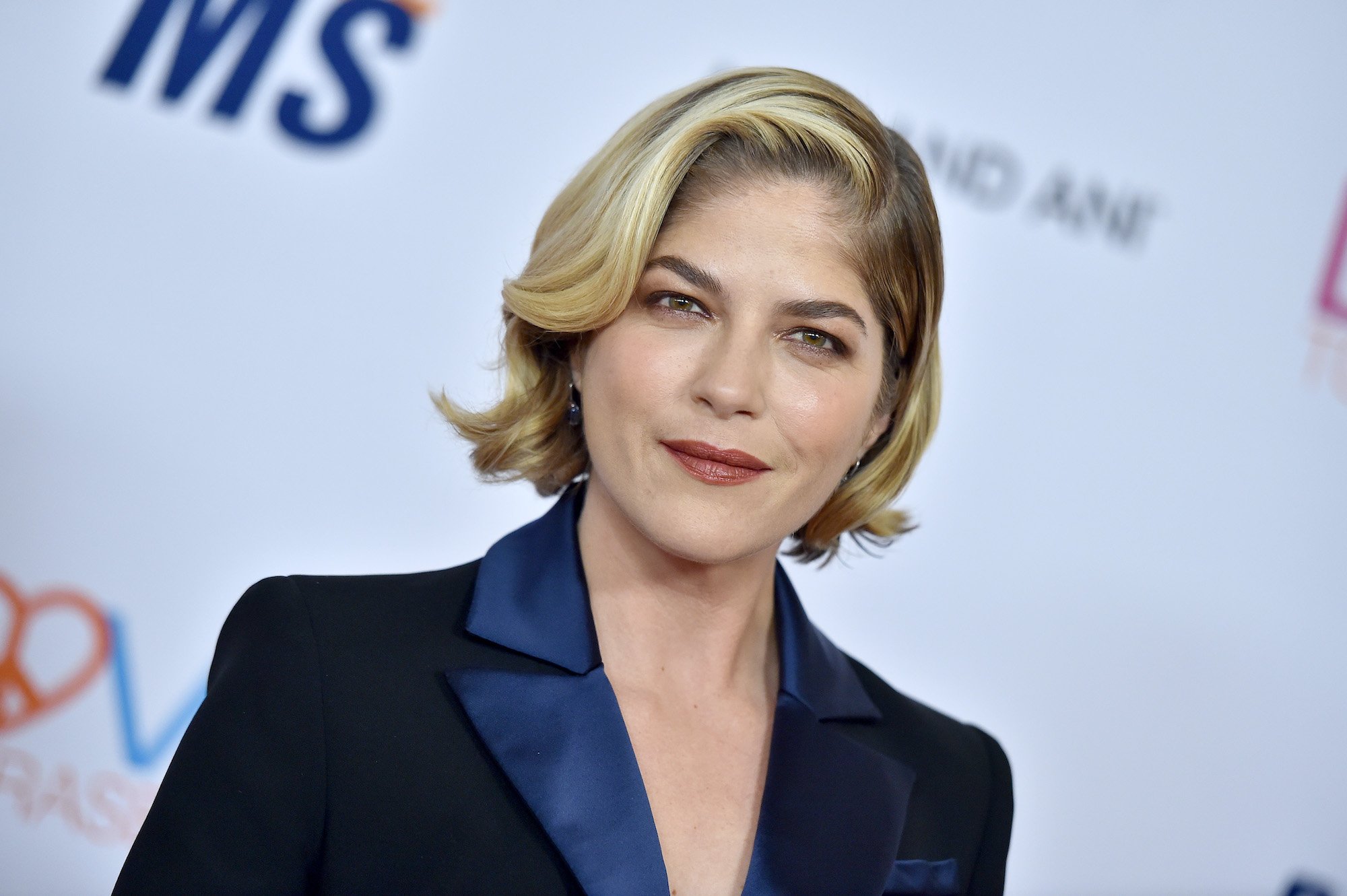 The rumors speculated that Blair's firing from the show Anger Management had nothing to do with character development but with Sheen's involvement. The actor was reportedly fired for calling out Sheen on his work ethic. Find out more.
The premise of 'Anger Management'
Anger Management revolves around Sheen's character Charlie Goodson, a minor league baseball player with major anger issues. Charlie struggles to advance in his career due to his recurring anger issues. However, with the help of Blair's character, Dr. Kate Wales, Charlie is able to control his problems and finally make it to the major leagues.
However, a relapse during a big-league game ending with him breaking a bat over his knee in anger resulted in a career-ending injury. The incident led to Charlie returning to school and becoming a therapist himself, focusing on anger management.
Charlie's relationship with Kate extends to more than the patient-doctor one. The two have a complicated relationship as they are friends with benefits. Charlie also holds frequent court-directed group sessions for other anger management patients in his home and at an area prison.
Another prominent storyline in Anger Management involves Charlie's relationship with his ex-wife Jennifer played by Shawnee Smith. During their marriage and Charlie's playing days, he cheated on Shawnee countless times, which led to their divorce. They still see each other a lot because of their joint custody of their OCD daughter Sam.
Blair's abrupt exit from 'Anger Management'and the potential lawsuit
Anger Management fans loved watching Sheen's character work through his anger issues. They also loved the dynamic and complex relationship between Sheen and Blair's characters. However, in June 2013, various news sites reported that Sheen had informed producers that he wouldn't work if Blaire went on set.
Sheen's tantrum was reported as a result of Blair's complaints about Sheen's work ethic. The actor had complained that Sheen was a "menace" to work with and questioned his punctuality. TMZ further reported that Sheen had threatened to quit if the producers refused to fire Blair, which led to Lionsgate Entertainment releasing a statement announcing Blair's dismissal from Anger Management.
According to The Hollywood Reporter, Sheen allegedly sent Blair a strongly worded message throwing in an expletive which was ironic given the show's whole format. Various sources claimed that Blair's dismissal had been contemplated for a while before her abrupt exit. However, the showrunners had planned to phase her out gradually and with a conclusive storyline as "America didn't want to see Charlie with just one girlfriend."
Sheen seemingly hastened the process, and the show introduced another female character. Blair threatened a lawsuit against Lionsgate Entertainment and the actor for $1.2m, an amount she believed was owed to her in lost wages. TMZ also reported that both parties were looking to reach a settlement.
Sheen had a vague response to the whole saga
Blair's dismissal from the FX show caught showrunners and Sheen some heat, and the latter eventually broke his silence. The star put a different spin on the whole thing in an interview with Jay Leno on The Tonight Show.
Sheen said, "Kate was written out because the show was not about our relationship–too many people were still excited about the Two and A Half Men character and thought the Anger Management character was a bit dull. "He continued saying, "her character leaves, and I start circling the drain. So it's really fun to watch and hella fun to play."