'Animal Crossing: New Horizons': Every Event Coming in June 2022
Animal Crossing: New Horizons fans can ring in the summer with a handful of events in June 2022. From new seasonal DIY recipes to Wedding Season to a Bug-Off, there's plenty to keep players entertained all month long. Here's what to look forward to in Animal Crossing in the next few weeks.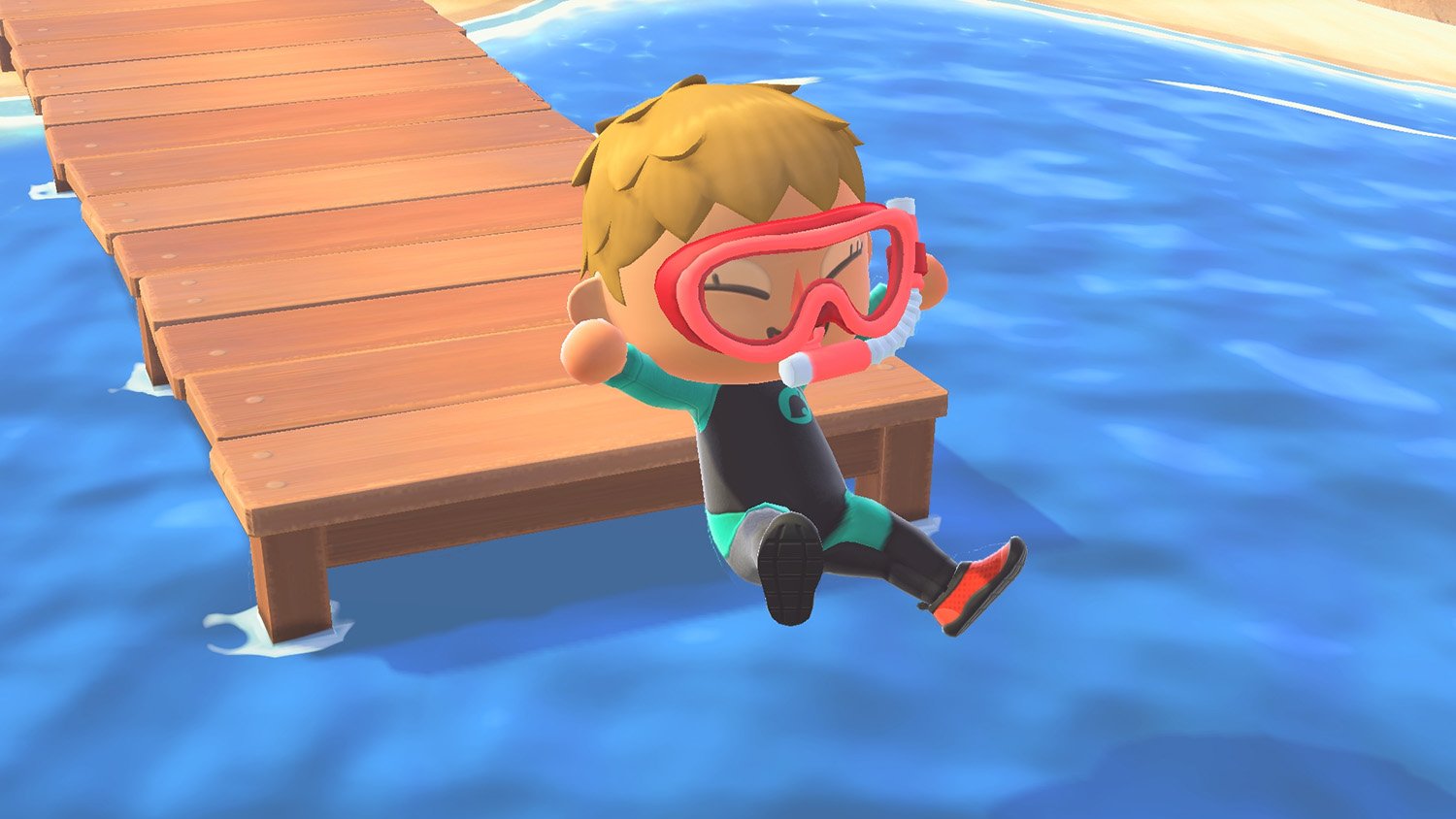 Summer begins on June 1 in 'Animal Crossing: New Horizons'
Summer doesn't officially begin until June 21 in real life, but that's not the case in Animal Crossing. Instead, players can soak up the seasonal changes starting on June 1. Nook's Cranny will have summer-themed decor in its storefront, including a life ring and a lighthouse window display. Meanwhile, inside the store, players can access the seasonal section. Two summer items will rotate daily: a fan and a surfboard.
Animal Crossing players who enjoy long walks on the beach will likely notice bright blue shells popping up on the shore. These Summer Shells are the main ingredient in several summer DIY recipes. According to Animal Crossing World, there are nine Summer Shell DIY items:
Shell Wand
Shell Wreath
Shellfish Pochette
Starry Sands Flooring
Summer-Shell Rug
Tropical Vista Wall
Underwater Flooring
Underwater Wall
Water Flooring
Summer Shell season runs from June to the end of August in the Northern Hemisphere.
'Animal Crossing' players can participate in Wedding Season all month long
Wedding bells are ringing on Harv's Island! When players log on to Animal Crossing for the first time in June, they should receive a phone call from Harvey. He'll ask for help with Wedding Season, his busiest time of the year.
For those new to the game, Wedding Season is a month-long photography event where players set up wedding scenes for Reese and Cyrus — owners of the Re-Tail furniture business — in honor of their anniversary. Players can visit Harv's Island every day in June to set up different scenes and invite wedding guests via amiibo or from their home islands. As long as they meet the minimum requirements for the scenes, players can decorate however they'd like.
Once players have finished for the day, they can talk to Cyrus to receive heart crystals. These can be exchanged with Cyrus for wedding furniture, such as a table or a flower stand. Cyrus also sells some wedding clothes, including a dress, tuxedo, shoes, and a veil. As Nintendo Life notes, players need 261 heart crystals in total to purchase every wedding item from Cyrus.
In addition to Cyrus' items, players can find a few more wedding pieces in Nook Shopping. That includes the Nuptial Bell, Nuptial Ring Pillow, Nuptial Doorplate, and Flower-Petal Basket.
RELATED: 'Animal Crossing: New Horizons' Fan Brings The Roost to 'Stardew Valley' in Stunning Recreation
A Bug-Off event with Flick is scheduled for June 25
Animal Crossing: New Horizons player islands only have one physical event in June 2022 — a Bug-Off. On Saturday, June 25, Flick will set up a tent outside Resident Services between 9 a.m. and 6 p.m. Players can talk to him to participate in the competition. The goal is to capture as many bugs as possible within a time limit. After finishing a Bug-Off round, players can then sell their bugs to Flick and exchange points for prizes.
'Animal Crossing: New Horizons' celebrates June holidays with Nook Shopping items
Finally, Nook Shopping will celebrate various international June holidays with seasonal items. From June 1 to June 15, players can purchase a Handmade Crown and Handmade Cape in honor of International Children's Day. Then, from June 15 to June 21, players can celebrate the summer solstice with a Sunflower Crown, Sunflower Rug, Sunflower Sunglasses, and a Maypole.
All month long, players can also purchase a Thank-you Dad Mug and Thank-you Dad Apron in honor of Father's Day.
Animal Crossing: New Horizons is available now on Nintendo Switch.
RELATED: 'Animal Crossing: New Horizons': A Complete Guide to the 2022 May Day Maze Event