'Animal Crossing: New Horizons': Every Event Coming in November 2021
November is already a big month for 'Animal Crossing: New Horizons' with Update 2.0 on its way, but we can't forget about the month's events.
Many Animal Crossing: New Horizons players are busy gearing up for Update 2.0, which arrives on Nov. 5. The massive content drop will bring new characters, furniture, locations, and more to the Nintendo game. With all the excitement surrounding the update, some might have forgotten a few seasonal changes and events happening in Animal Crossing in November. The update might keep players occupied all month long, but annual celebrations like Turkey Day are worth checking out, too. Here's everything going on in November.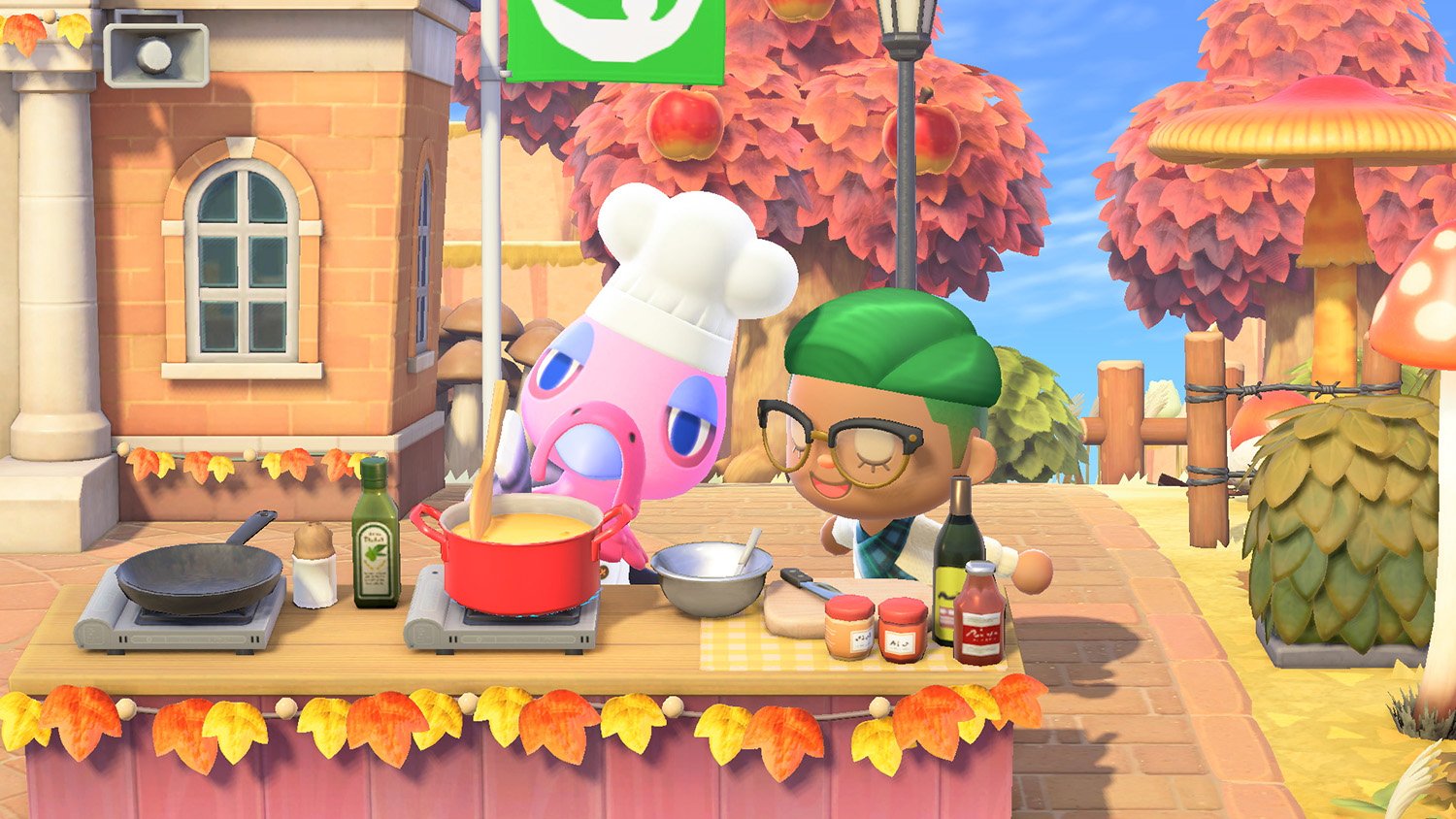 Mushrooms and maple leaves bring seasonal recipes
It's time to really get into the spirit of fall with a few seasonal DIY ingredients. Players might have already noticed mushrooms popping up on their islands after Isabelle sent a Mushroom Wreath recipe to the DIY app. Four mushroom types — flat, round, skinny, and elegant — will spawn around hardwood and pine trees or stumps. Additionally, a rare mushroom type can also be found buried around the tree. These can be used to craft special Mush items like a lamp, a table, and more.
Later this month, another DIY ingredient will appear: maple leaves. From Nov. 16 to Nov. 26, Animal Crossing: New Horizons players can capture maple leaves floating through the sky with their nets. Maple leaves can be used to craft limited-time autumn items like a pochette or an umbrella.
Additionally, it's worth noting that players can still find the pine cones and acorns from September on their islands. These will last until December. November also marks a change in season for bushes, as holly bushes are now blooming.
New items in 'Animal Crossing: New Horizons' to celebrate November holidays
November 2021 brings some brand new items to Nook Shopping. First, there are handheld lanterns available for purchase from Nov. 1 to Nov. 11, as seen above. These lanterns, which players can carry around their islands, come in six different designs to fit every taste. Some of the patterns include stained glass, ducks, and stars.
Then, from Nov. 11 to Nov. 20, players can buy Chitose Ame, a Japanese candy. This item celebrates Shichi-Go-San on Nov. 15, which is a festival dedicated to 3-7-year-old girls and 3-5-year-old boys.
Turkey Day arrives at the end of November
Now that Animal Crossing's Halloween event has come and gone, it's time to focus on the next major holiday: Turkey Day, also known as Thanksgiving. This event joined Animal Crossing: New Horizons in 2020. Turkey Day falls on the same day as American Thanksgiving in real life, which falls on Nov. 25 in 2021.
During the event, a turkey NPC named Franklin visits islands and hosts a dinner in front of Resident Services. As a chef, he can cook up various recipes, but he needs players' help to gather ingredients like pumpkins, mushrooms, and fish. Interestingly, Update 2.0 includes a new DIY cooking feature with ingredients like tomatoes, carrots, and more, so Turkey Day might look different this November.
Animal Crossing: New Horizons is available now on Nintendo Switch.