'Animal Crossing: New Horizons': Every Event Coming in May 2022
'Animal Crossing: New Horizons' has a few events coming up in May 2022, featuring special activities and limited-time items. Here's what to know.
Animal Crossing: New Horizons players have an exciting month ahead as the Nintendo game kicks off its May 2022 events. Fans can expect to see a few limited-time items in Nook Shopping throughout May to celebrate real-life holidays around the globe. Plus, the May Day maze event is already in full swing, and another fun activity will arrive later in the month. Here's what to do in Animal Crossing in the next few weeks.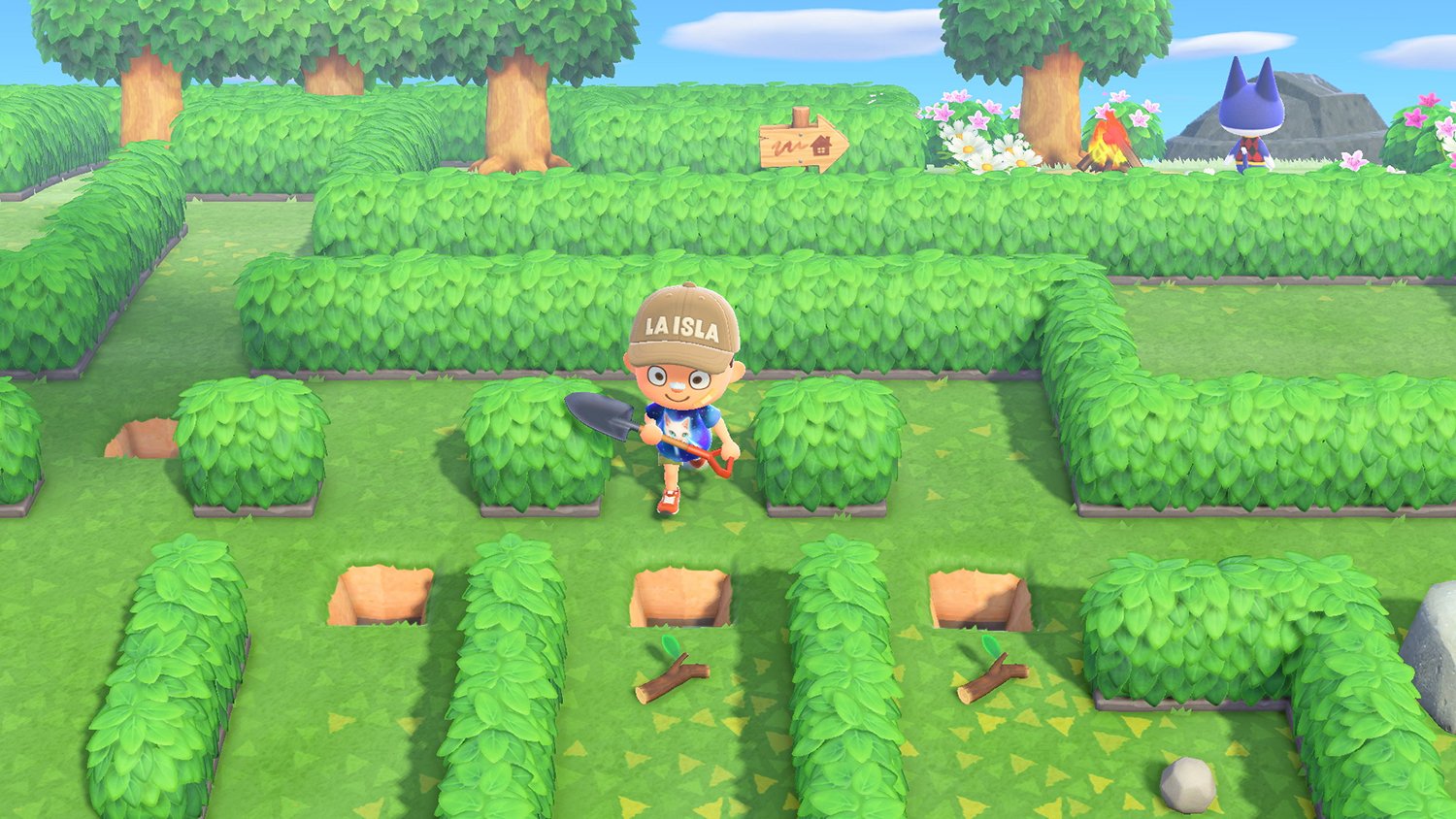 'Animal Crossing: New Horizons' Northern Hemisphere players have 1 month left to collect Young Spring Bamboo
Back in late February, Isabelle announced to Northern Hemisphere players that Young Spring Bamboo had returned for the spring months. May marks players' last chance to harvest this bamboo, which can be used in seasonal DIY recipes. Simply chop bamboo trees with an ax to find the ingredient.
Here are the seasonal DIY recipes that use Young Spring Bamboo, per Animal Crossing World:
Light Bamboo Bath Mat
Yellow Bamboo Mat
Bamboo Doll
Bamboo Noodle Slide
Basket Pack
Bamboo Wand
Bamboo-Grove Wall
Green-Leaf Pile
Bamboo-Shoot Lamp
Pan Flute
Light Bamboo Rug
Steamer Basket Set
'Animal Crossing: New Horizons' May 2022 events include May Day and International Museum Day
From April 29 to May 7, Animal Crossing: New Horizons players can participate in the 2022 May Day event. Unlike other events, this one doesn't take place on player islands. Instead, Tom Nook has set up a maze on a special mystery island. Players can collect their May Day tickets from Orville at the airport, but they can't take any items with them to the island.
Various resources, such as tree branches, stones, fruit, iron, and used tools, are scattered around the maze. The goal is to reach Rover at the maze's exit. However, most paths are blocked by rocks and trees, so players will need to use the resources wisely to clear the areas. Those who solve the maze can receive Rover's photo and briefcase, as well as nine Bell Vouchers.
Later this month, players can enjoy another activity at the museum: the Stamp Rally. From May 18 to May 31, Blathers will celebrate International Museum Day with stamp stations set up in every gallery of the museum. Players can interact with these stations to receive stamps. Then, for every gallery with a completed stamp card, Blathers will reward players with a plaque.
Players can celebrate a few other events with special Nook Shopping items
Animal Crossing: New Horizons also has a few May events that come with limited-time Nook Shopping items. For starters, the game will celebrate Children's Day until May 5 with two items: the Carp Banner and the Newsprint Hat. Then, from May 22 to May 31, Nook Shopping will feature Double Gloucester Cheese in honor of the Cheese Rolling event in England.
The Mother's Day Nook Shopping event will depend on a player's region. In North America, it begins on the second Sunday in May — that's May 8 in 2022. Players can purchase a Thank-You Mom Mug, as well as a Carnations bouquet.
Animal Crossing: New Horizons is available now on Nintendo Switch, as well as the Happy Home Paradise DLC.