'Animal Crossing: New Horizons': Everything to Know About the Happy Home Paradise DLC
Animal Crossing: New Horizons players can take their interior (and exterior) design skills to the next level with the new Happy Home Paradise DLC. Nintendo offered an in-depth glimpse at the paid expansion during its special Animal Crossing Direct on Oct. 15, which also showcased the most extensive free update for the island life simulator to date. Here's everything to know about the Happy Home Paradise DLC, including release date, price, features, and more.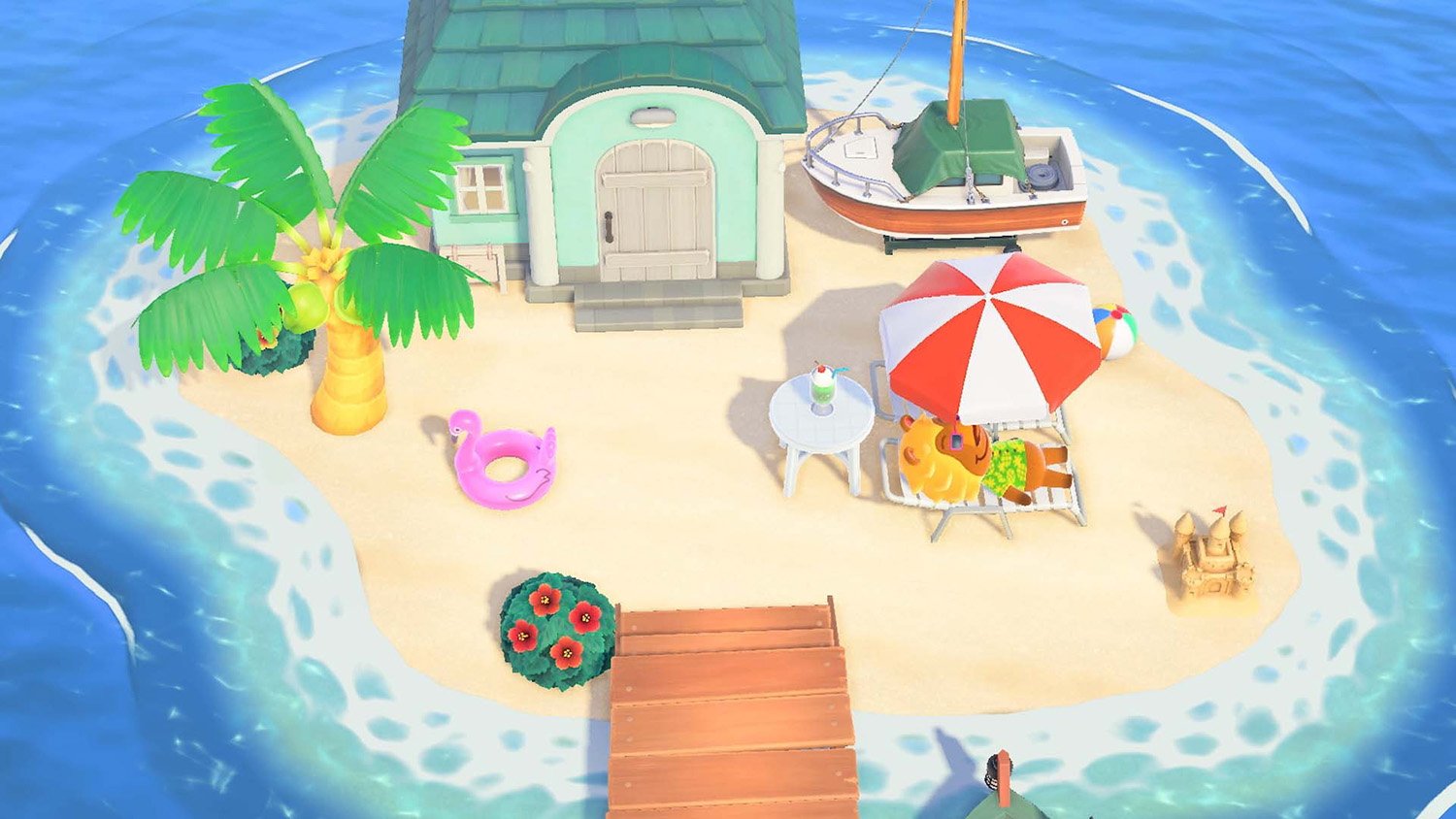 What is the Happy Home Paradise DLC?
The Animal Crossing: New Horizons expansion essentially gives you a job as a vacation home designer. Purchasing the DLC unlocks the "go to work" option at Dodo Airlines, which takes you to an archipelago. Using your decorative eye and customer service skills, you can transform these small islands into vacation homes tailored to the needs of each animal villager.
Joining the Paradise Planning team introduces three new characters: Niko, Lottie, and Wardell. With their help, you'll speak to villagers at the resort and discuss their dream homes. Then, you can turn their dreams into a reality using the DLC's built-in inventory.
The DLC includes some of the new decor features in the free November update, such as accent wallpaper and ceiling fixtures. Then, after decorating the home's interior, you and the villager can move outside to place furniture, plant trees, add paths, and build fences. You can even customize the home's exterior, just like you can do to your own home in the base game.
The more you design, the more items and styles you can unlock. After some time working at the resort, you can even take the skills back home to redecorate animal villager houses. And, yes, you do get paid for your work! You can use the compensation to purchase rare furniture items for your island.
'Animal Crossing: New Horizons' Happy Home Paradise DLC release date and price
Animal Crossing: New Horizons' Happy Home Paradise DLC releases the same day as the free update: Friday, Nov. 5. However, you can pre-order the expansion as early as Oct. 29. The DLC will cost $24.99.
The DLC also comes included with Nintendo Switch Online's expansion pack
The Happy Home Paradise DLC can be purchased as a standalone expansion or bundled with the new Nintendo Switch Online expansion. As revealed during the September Nintendo Direct, Nintendo will soon offer an upgrade to its current subscription service, which gives players online play access, cloud saves, and special rewards.
In addition to these features, the upgrade adds access to Nintendo 64 and Sega Genesis game libraries and the Animal Crossing DLC. Nintendo Switch Online + Expansion Pack starts at $49.99, and subscribers can access the expansion as early as Oct. 25. Check out Nintendo's trailer for more information.