'Animal Crossing: New Horizons': Who Are Kapp'n, Katrina, Tortimer, and Harriet?
More NPCs are on their way to Animal Crossing: New Horizons. Nintendo's special Animal Crossing Direct on Oct. 15 introduced a handful of new characters coming with Update 2.0, including Kapp'n, Katrina, Tortimer, and Harriet. These animals will likely be unfamiliar to the franchise's new players, but the four of them have actually been around since Animal Crossing's early days. Who are they?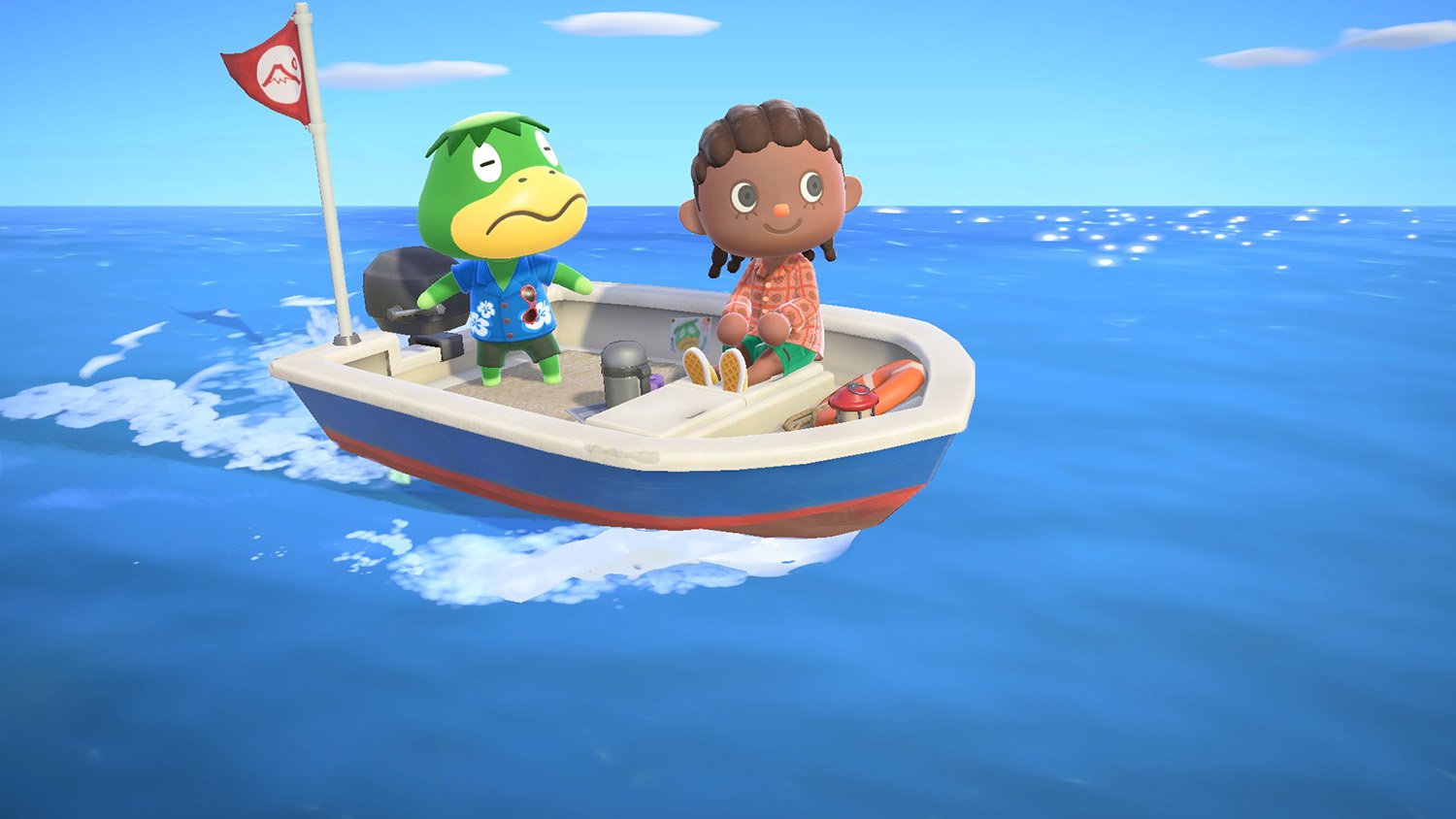 Kapp'n manages transportation in 'Animal Crossing' games
Nintendo's Animal Crossing Direct introduced Kapp'n as a sailor who could take players on boat tours to new mystery islands. Along the way, the turtle sang sea shanties and spoke in pirate language. Interestingly, Kapp'n transported players around town in previous games, but not always by boat.
Kapp'n first appeared in 2002's Animal Crossing as a ferry operator. When players brought friends to their islands, they rode into the village on the ferry. He sang sea shanties on those rides, too. In Animal Crossing: Wild World, he traded in his ferry for a black taxi, helping players name their town and set up their characters. Then, Kapp'n upgraded to a bus in Animal Crossing: City Folk.
Kapp'n's role changed a bit in Animal Crossing: New Leaf. He operated a boat once again, this time taking players to Tortimer Island, which could be unlocked later in gameplay. His role in New Horizons will be fairly similar, but players must pay 1,000 Nook Miles to travel to one of his mystery islands.
Katrina can predict your luck
Katrina has been in Animal Crossing since the very beginning. The fortune-telling panther first appeared in Animal Forest, where she set up a tent in the player's village on a random weekday. For 100 Bells, she told players their fortunes, including what kind of luck they would have the following day. Players could have luck with money, friendships, items, and activities like fishing.
Katrina also appeared in Wild World, where she visited the town once per month. In addition to telling fortunes, she also offered spirit cleansing, which kept players safe from tripping. Her role increased even further in City Folk, where she could provide players with a special charm in exchange for completing a task.
Katrina will set up shop in the Open Market at Harv's Island when players contribute enough bells. Nintendo hasn't specified the extent of her services, but the Direct did show her telling a player's fortune.
Tortimer was the mayor before 'Animal Crossing: New Leaf'
Long before players became the mayors of their Animal Crossing towns, an elderly tortoise named Tortimer oversaw operations. He has appeared in most of the main Animal Crossing games, except for Animal Forest, New Leaf, and, of course, New Horizons. While most of Tortimer's work happened behind the scenes, he always appeared outside the Town Hall for special events. Like Isabelle in New Horizons, Tortimer typically offered players a gift during events, such as a party popper on New Year's Eve.
In New Leaf, Tortimer finally retired, allowing the player to take over as the mayor. He moved to Tortimer Island but sometimes returned to town for a coffee at The Roost Cafe.
It looks like Tortimer will do some traveling in Animal Crossing: New Horizons. He's another character to appear at the Open Market, where he'll offer to store items for players. According to the update trailer, Tortimer can access a player's home storage, allowing them to switch items out while shopping at the market.
Harriet owns a barber shop
Finally, we have Harriet the poodle, owner of the Shampoodle barbershop. Harriet first appeared in Wild World, where she set up a small shop in Nookington's. Later, in City Folk, she opened a standalone shop. Harriet's role has always been to change up players' hair color and cuts. The style was always a surprise, based on the answers players provided to a series of questions. She also offered Mii Masks in City Folk.
Harriet will appear in Animal Crossing: New Horizons at the Open Market. This time, she can "teach" players new hairstyles that they can access from mirrors on their islands.
Animal Crossing: New Horizons Update 2.0 will launch on Nov. 5, along with the paid Happy Home Paradise DLC.