'Animal Crossing: New Horizons': King Salmon Have Returned in the Northern Hemisphere; Here's How to Catch Them
A rare fish has returned to 'Animal Crossing: New Horizons' for one month only: the king salmon. Here's how to catch one in September.
One popular pastime for many Animal Crossing: New Horizons players is collecting all 80 of the game's fish. After all, the Nintendo game is set on an island, so there's plenty of water to find a good catch. However, most of the creatures are seasonal finds, and they spawn randomly. It can take quite a while to catch every fish, especially the rare species.
Now that September has arrived, the Northern Hemisphere islands once again have the chance to find a somewhat uncommon fish: king salmon. There's only a 30-day window to catch a king salmon in Animal Crossing: New Horizons, so here's how to do so.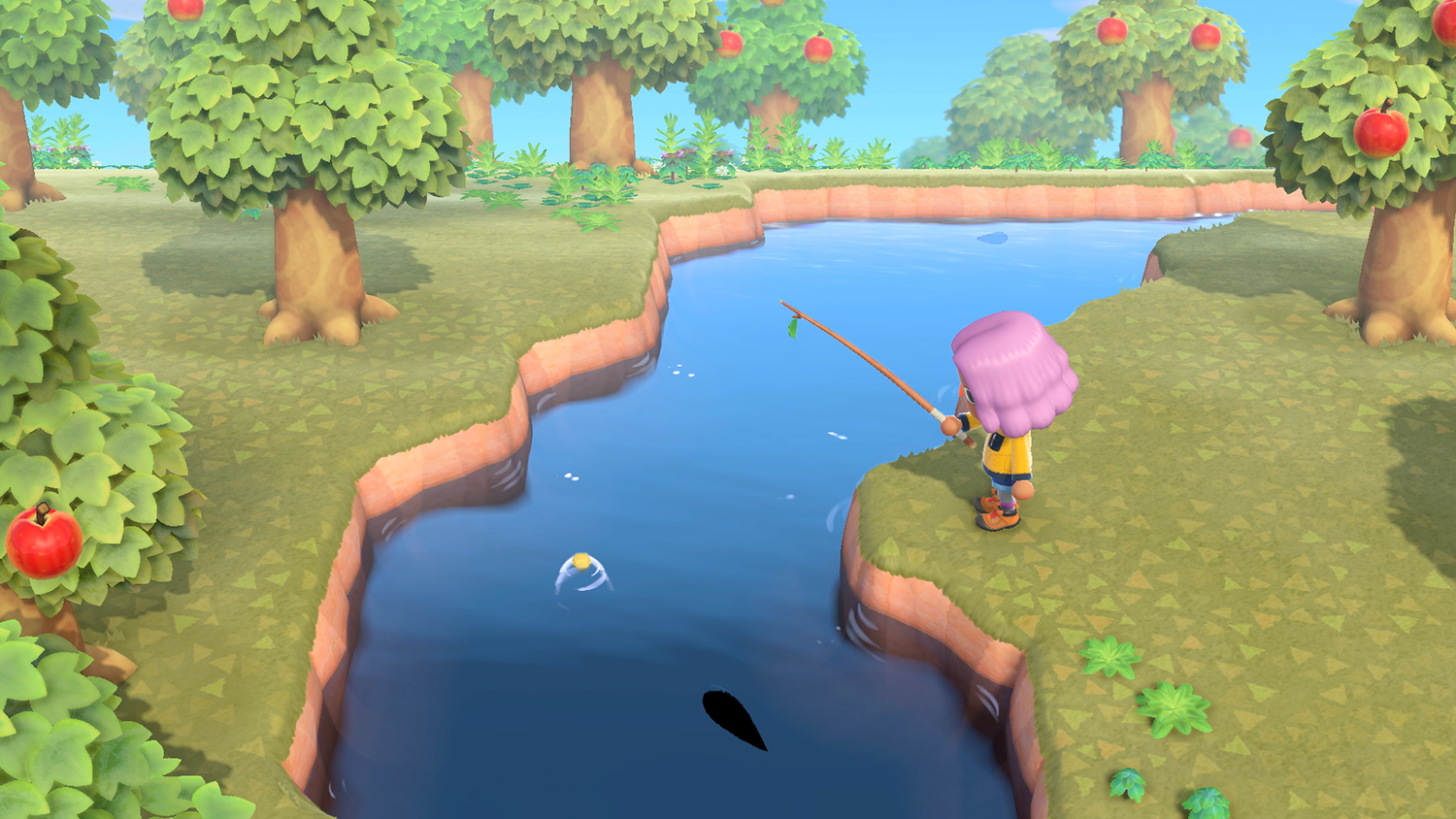 September means the start of fall for the Northern Hemisphere
Animal Crossing: New Horizons players in the Northern Hemisphere will likely notice some changes when they log on this month. The islands have transitioned from summer to fall, so the grass has turned a pale green, and the trees have become red, yellow, and orange. The Summer Shells on the beaches have been traded in for Acorns and Pine Cones in the trees.
Likewise, players will notice a change to fully-upgraded Nook's Cranny stores. The storefronts had previously been decorated with ocean themes for summer, but they now sport a stack of pumpkins and a fall leaves garland.
A September event has already begun: the Grape Harvest Festival. Later in the month, Moon Viewing Day and Chuseok will also arrive. These events each have special items available for purchase from Nook Shopping.
Where to find king salmon in 'Animal Crossing: New Horizons' and how to catch them
Catching a king salmon in Animal Crossing: New Horizons takes patience, as they don't always appear right away. They spawn in the island's river mouths, which are the areas where the sea and the river connect. This is the only spot to find the fish, so don't worry about checking any other parts of the river.
To catch a king salmon, cast your line into the water right at the edge of the beach. It'll be the area with large gray rocks at the bottom. A way to double-check if you're in the right spot is to try terraforming; river mouths cannot be changed. The spot that you can't cover with land is the river mouth.
The good news is that king salmon appear 24 hours a day, so there's no need to time travel or log on at a specific time. The bad news is that there's no way to make them appear, so you have to keep trying until you catch one.
However, you can craft bait using manila clams from the beach to make the process a little faster. These can be dug up from spots where water spurts out of the sand. When you use the bait, be on the lookout for very large shadows, as king salmon are bigger fish.
Once you find a king salmon, you can either keep it, donate it to Blathers, or sell it at Nook's Cranny. A king salmon sells for 1,800 bells in Animal Crossing: New Horizons.
What other fish joined 'Animal Crossing: New Horizons' in September?
September brings a handful of other rare and uncommon fish to Animal Crossing. In addition to the king salmon, the river mouth is also home to the rare sturgeon. These fish go for 10,000 bells, so surgeons are a good find. Regular salmon also live here.
Meanwhile, clifftops are the place to find char, cherry salmon, and the ever-elusive golden trout. In the river itself, you can find pikes and mitten crabs. Most of these fish are available all day long, but golden trout and mitten crabs can only be caught between 4 p.m. and 9 a.m.
Animal Crossing: New Horizons is available on Nintendo Switch now.