'Animal Crossing: New Horizons' Fan Brings The Roost to 'Stardew Valley' in Stunning Recreation
The worlds of Animal Crossing: New Horizons and Stardew Valley have collided, thanks to a clever fan of both video games. Earlier this month, the fan used Stardew Valley to pay tribute to Animal Crossing by recreating the Nintendo game's fan-favorite hangout spot — The Roost Café. Both gaming communities were left in awe at the player's creativity. Here's more on the incredible recreation.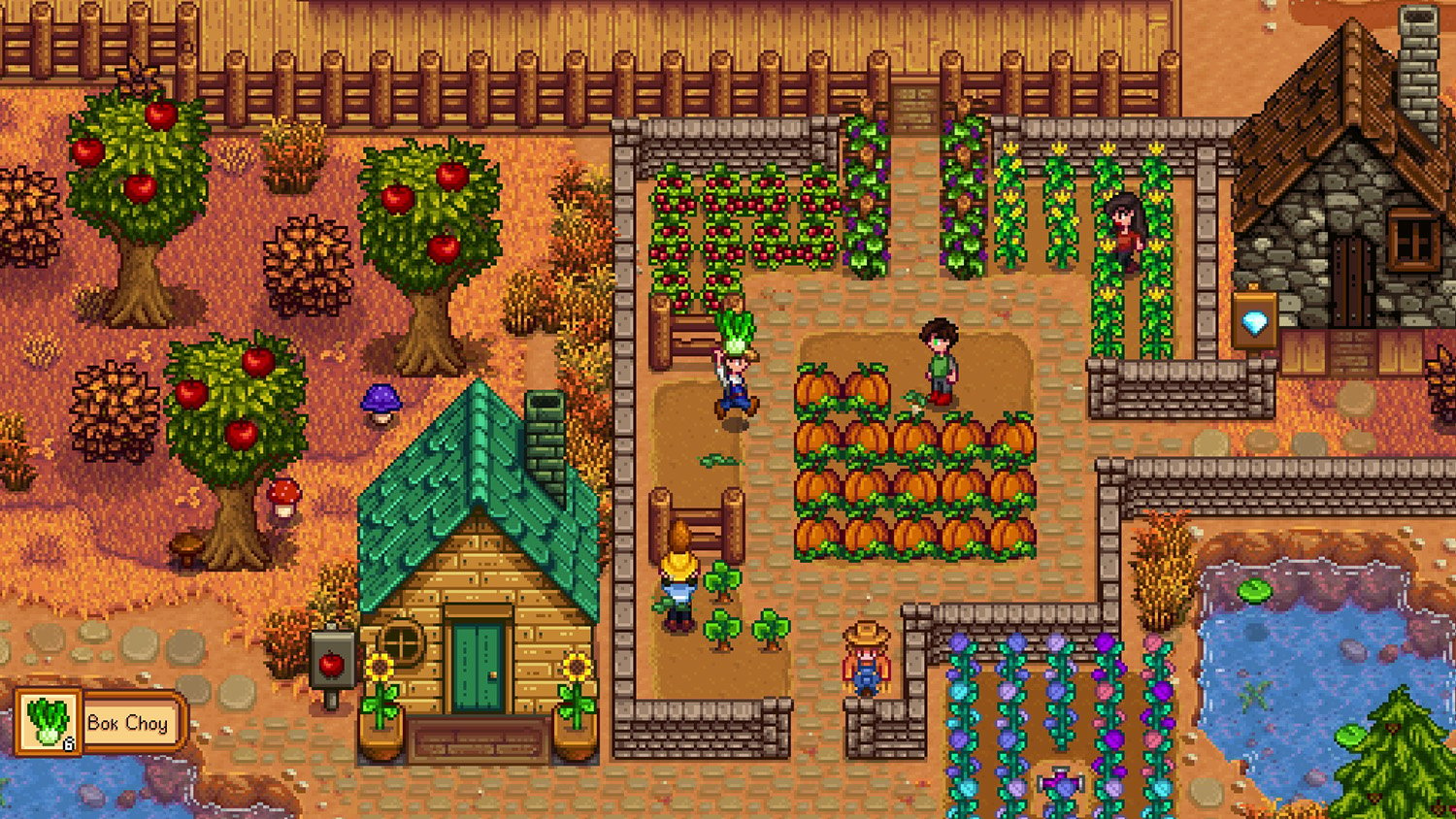 'Animal Crossing: New Horizons' and 'Stardew Valley' took over the gaming world in 2020
Both Animal Crossing: New Horizons and Stardew Valley skyrocketed in popularity in 2020, even though Stardew had initially been released a few years earlier. The games have similar premises; in New Horizons, players move to a deserted island, befriend its villagers, and build a thriving town. Meanwhile, Stardew sees the protagonist restore a run-down farm and its town.
Both games rely heavily on collecting resources, interacting with townspeople, and using a range of tools. However, they also have key differences in graphics style and gameplay. For example, Stardew has combat where New Horizons doesn't, and New Horizons follows real-life time rather than an in-game clock.
Regardless of their differences, Animal Crossing and Stardew Valley have gone hand-in-hand for many gamers, especially during the uncertain times of the coronavirus (COVID-19) pandemic lockdowns. The two sparked widespread interest in the "cozy games" genre, or games that offer a comforting and homey vibe. And two years after their peaks, Animal Crossing and Stardew Valley continue to entertain gamers everywhere.
A fan of both games brought a piece of 'Animal Crossing' to 'Stardew Valley'
Many fans of the games have found ways to merge the two with unique in-game recreations and homages. A fan on Reddit, for example, shared photos of The Roost from Animal Crossing recreated in Stardew Valley. As Animal Crossing fans may know, The Roost and its owner, Brewster, the pigeon, have become staples of the franchise. Brewster opened his coffee shop in New Horizons when Nintendo released Update 2.0 in November 2021.
The Redditor shared a screenshot of the recreated shop in Stardew. This version of The Roost came complete with the pickup counter and the collection of tables where players can meet with friends and villagers. Plus, it even included the telephone used to call Amiibo characters for a coffee date. Unfortunately, Brewster couldn't make it to the scene.
"Recreated The Roost, and that's pretty Coo if I don't say so myself," the creator said, playing on Brewster's catchphrase.
In the comments, the player explained that they used mods to add some of the wall decorations and duplicate the coffee maker. Many fellow fans of New Horizons and Stardew were thoroughly impressed.
"My two games, united!" one user commented.
"That is really cool!!" another person added.
Gamers will have a new space for creativity with the 'Stardew Valley' follow-up, 'Haunted Chocolatier'
Soon, Animal Crossing and Stardew Valley fans will have a new game to unleash their creativity on — Haunted Chocolatier. Created by Stardew Valley developer Eric Barone (a.k.a ConcernedApe), Haunted Chocolatier has players turn a haunted castle into a chocolate factory. It's similar to Stardew Valley, but with more action RPG elements, according to the developer. Unfortunately, the game doesn't have a release date yet.
Animal Crossing: New Horizons is available now on Nintendo Switch. Stardew Valley is available on Switch, PC, PlayStation 4, Xbox One, and mobile.
RELATED: 'Animal Crossing: New Horizons': Brewster Rewards and Friendship Guide