'Animal Crossing: New Horizons': What Events Are Coming in September 2021?
September marks a change in seasons for many parts of the world, which means plenty of changes are happening in Animal Crossing: New Horizons. Nintendo's hit life simulation game sees players design an island however they choose and make friends with anthropomorphic animals.
Time passes in Animal Crossing exactly as it does in real life, so all four seasons of the year are accounted for. Additionally, many real-life events are replicated in the game. Here are the Animal Crossing events to look out for in September 2021.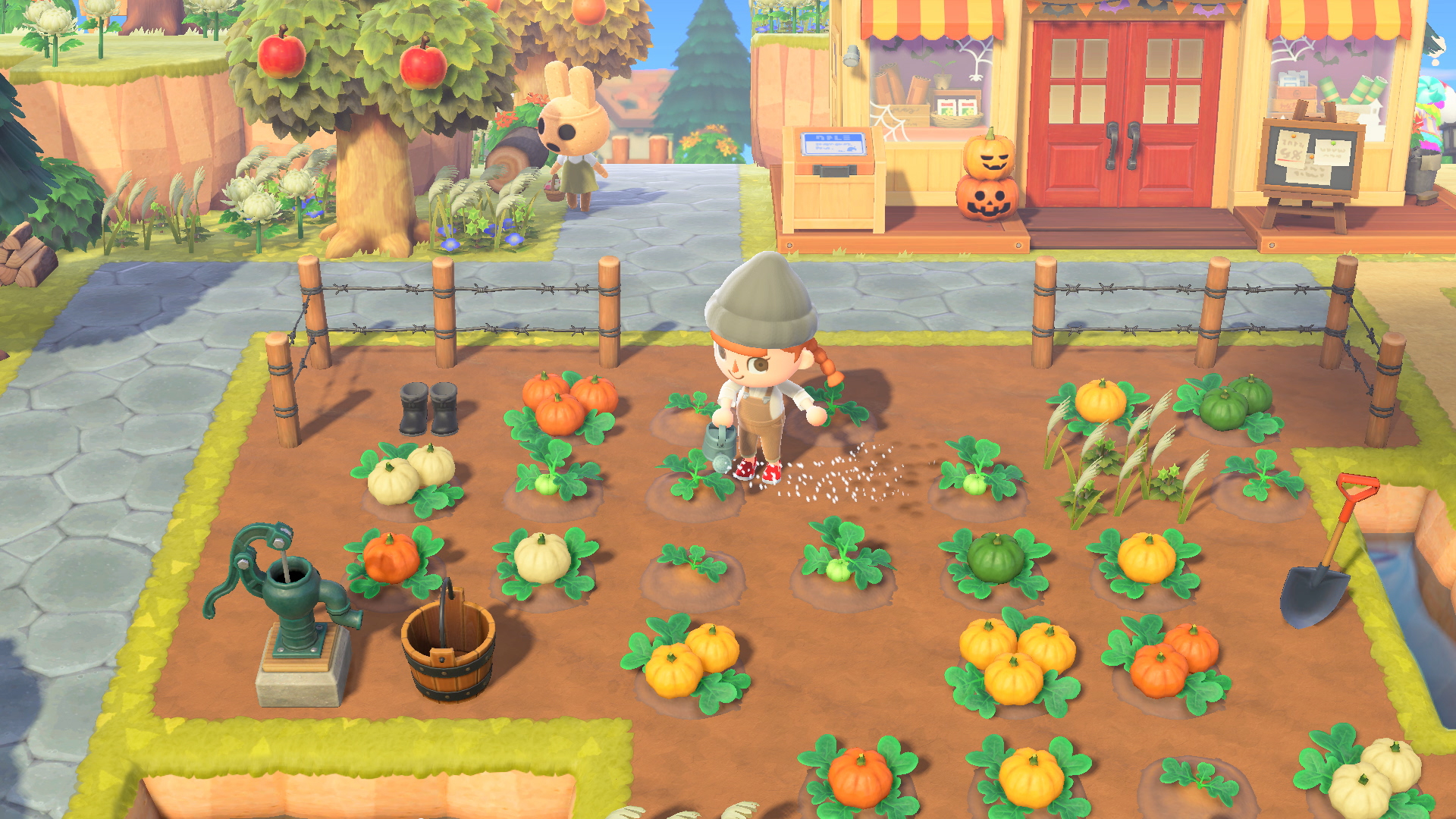 Acorn and Young Spring Bamboo season begins in 'Animal Crossing: New Horizons' in September
A new season means another rotation in the cycle of limited-time crafting materials located on the island. Acorn and Pine Cone season has begun for players in the Northern Hemisphere, where fall has just rolled in. This also means that Animal Crossing's summer season with limited-time Summer Shells has ended in the Northern Hemisphere.
Players can shake their trees to find Acorns and Pine Cones, which they can use to craft autumn-themed items. Those who still need to collect all the autumn crafting recipes can shoot them down from balloons. There are nearly a dozen recipes to find, including an Acorn Pochette, a Pile of Leaves, a Tree's Bounty Big Tree, and more. The season begins on Sept. 1 and ends on Dec. 10.
Meanwhile, September has brought spring to the Southern Hemisphere. Instead of Acorns and Pine Cones, those players can chop down Young Spring Bamboo from their Bamboo trees. This special Bamboo can be used to craft seasonal items like the Bamboo Noodle Slide. The Southern Hemisphere's Young Spring Bamboo season runs from Aug. 25 to Nov. 30.
'Animal Crossing: New Horizons' September events include a Bug-Off and more
There are a few Animal Crossing events to look forward to in September, and most of them feature new seasonal items. For starters, the Grape Harvest Festival already kicked off on Sept. 1 and will run for the entire month. Just like in 2020, the Grape-Harvest Basket will be available for purchase from Nook Shopping.
"Inspired by festivities in Spain, Italy, France, and Germany, this fun festival sees participants don traditional garb for dancing and a large parade to celebrate the grape harvest," Nintendo's description reads, according to Animal Crossing World. "Please enjoy your ceremonial basket!"
Additionally, September marks the return of Moon Viewing Day. However, this event comes with a new batch of items. Plus, there's a new event: Chuseok. Check out the full event list below, including dates and special items. Players can buy these items from Nook Shopping.
Grape-Harvest Festival: Sept. 1 – Sept. 30 (Grape-Harvest Basket)
Moon Viewing Day: Sept. 12 – Sept. 21 (Moon Cakes, Dango)
Chuseok: Sept. 12 – Sept. 21 (Songpyeon)
Finally, there's one more event to note at the end of September: the Bug-Off on Sept. 25. From 9 a.m. to 6 p.m., Flick will visit islands in the Northern Hemisphere to see players compete in a bug-catching competition. Players earn points by catching bugs in under three minutes. The more points someone earns, the more prizes they can receive.
'Animal Crossing' will partner with Puma this month
The Animal Crossing excitement in September extends to the real world, too. As seen above, Puma announced in late August that it would launch an Animal Crossing collaboration on Sept. 18. The collection features a pair of sneakers in Animal Crossing's brown, blue, and green color scheme, as well as various clothing items.