'Animal Crossing: New Horizons' Will Launch Its Biggest (and Final) Update on Nov. 5
If you stopped playing Animal Crossing: New Horizons for a while, November is the time to pick it up again. Nintendo hosted a special Animal Crossing Direct on Oct. 15, surprising viewers with dozens of features arriving in a new update. It seems the gaming giant has pulled out all the stops this time, as Nov. 5 will mark the final free content dump for New Horizons.
Here's an overview of what fans can expect to see when the big day arrives. Hint: It's way more than Brewster and The Roost Cafe.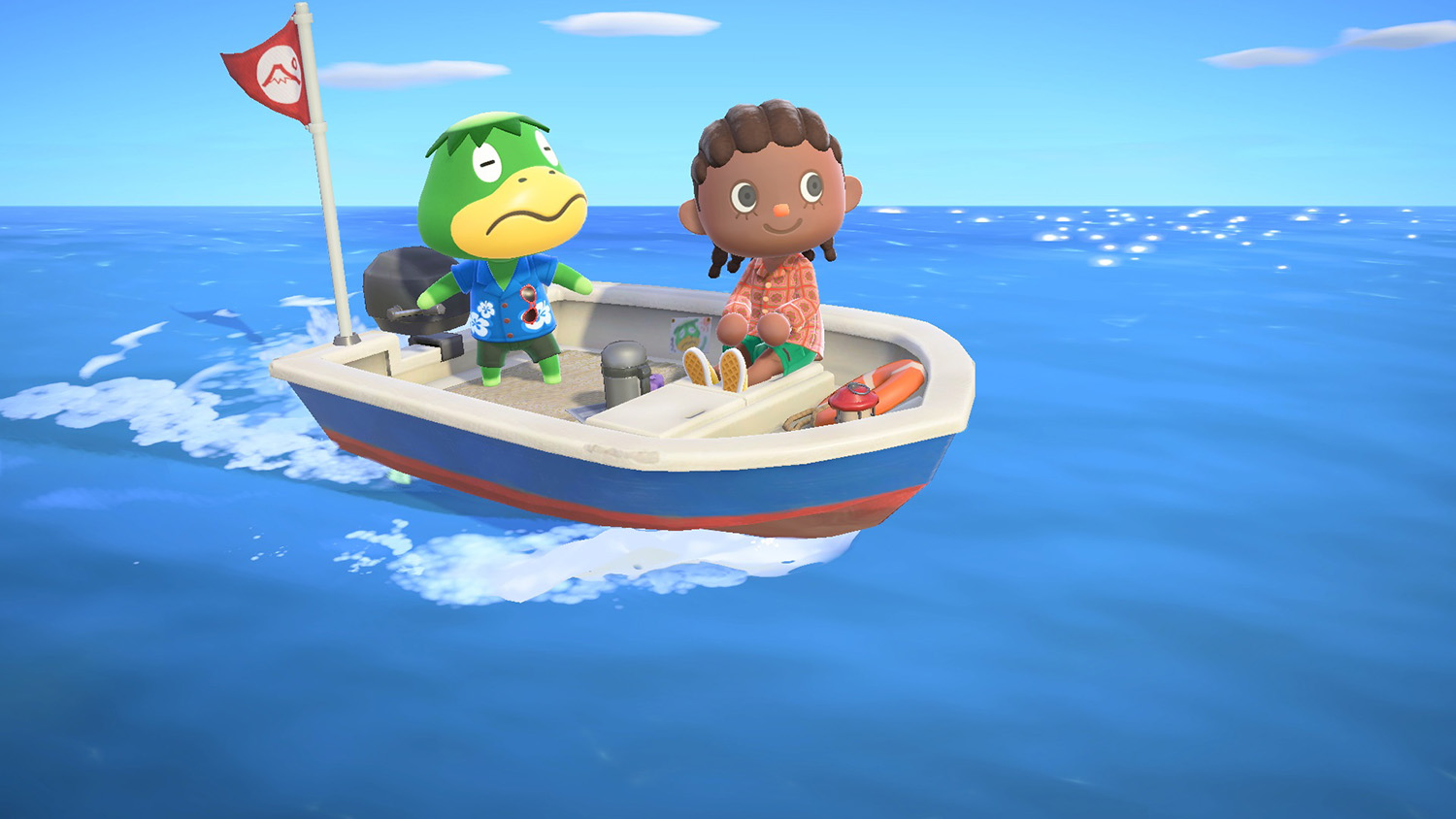 Hang out with 'Animal Crossing' favorites Brewster and Kapp'n
Nintendo kicked off the Animal Crossing Direct with the news fans waited weeks to hear: Brewster is returning. The pigeon barista served coffee to players and NPCs at The Roost Cafe in previous Animal Crossing installments, but he has been notably absent from New Horizons. That's all about to change.
The Roost will open for business on Nov. 5. In addition to buying coffee from Brewster, players can meet up with friends at the cafe and even enjoy new interactions with NPCs. Isabelle, Mabel, Sable, and more can finally step away from their duties for a quick coffee and a chat. Players will have access to an amiibo station, where they can call NPCs to The Roost.
Many fans thought Brewster would be the only significant feature arriving in the Animal Crossing update. We were all so, so wrong. The Direct also included an appearance from Kapp'n, a turtle who drove buses, boats, and taxis in previous games. In New Horizons, Kapp'n will take players on a serene boat ride to never-before-seen mystery islands filled with new flowers and more. Along the way, he'll sing sea shanties.
Check out new shops in Harv's Open Market
Animal Crossing's November update will also include an expansion to Harv's Island, home of the photo studio. Now, players can visit the Open Market, which features even more shops and characters from Animal Crossing's past. There's Harriet, a hairdresser who will give players new hairstyles; Katrina, a fortune-teller; and Tortimer, the mayor in previous Animal Crossing games.
Additionally, current NPCs Saharah, Redd, and Kicks will set up shops. Reese and Cyrus will also be available to customize special furniture items. Players can contribute bells to Harv's Island to bring new shops to the market.
Cook, collect gyroids, and improve island life
Gyroids are back in Animal Crossing, and they're better than ever. Players can dig up these special items, just like fossils. When activated, gyroids dance and make unique sounds. They can also be customized to fit the style of any player's home.
Animal Crossing: New Horizons will also receive some new activities. To promote better health on the island, residents can gather in front of Resident Services for a group stretch, featuring motion controls with the Nintendo Switch's Joy-Cons. Additionally, players can harvest ingredients like tomatoes, carrots, and potatoes for a brand new DIY cooking feature. New Horizons will add more K.K. Slider songs, new reactions, and the ability for islanders to visit players at home.
Finally, the island life simulator will receive various quality-of-life changes. Players can upgrade the storage in their homes a few more times to receive a maximum capacity of 5,000. They can also navigate tight spaces where furniture items are close together.
In terms of home decor, players can further customize the exterior, add accent walls and ceiling fixtures inside, and more. There will also be new customizable fencing options to unlock for the island, more inclines, and the option to add permanent ladders.
Check out the update video above to see everything Animal Crossing: New Horizons has to offer on Nov. 5.