'Animal Crossing: New Horizons': Who's Really Behind Zipper T. Bunny's Costume? 3 Fan Theories
The mystery surrounding Zipper T. Bunny's true identity goes back years before 'Animal Crossing: New Horizons.' Here are some fan theories.
The third annual Bunny Day event in Animal Crossing: New Horizons has arrived, bringing Zipper T. Bunny back to players' islands. But even after three years, the mystery surrounding Zipper remains: who is this masked stranger? As much as he tries to deny it, Zipper clearly wears a costume. Here are some theories on Zipper's true identity in Nintendo's Animal Crossing.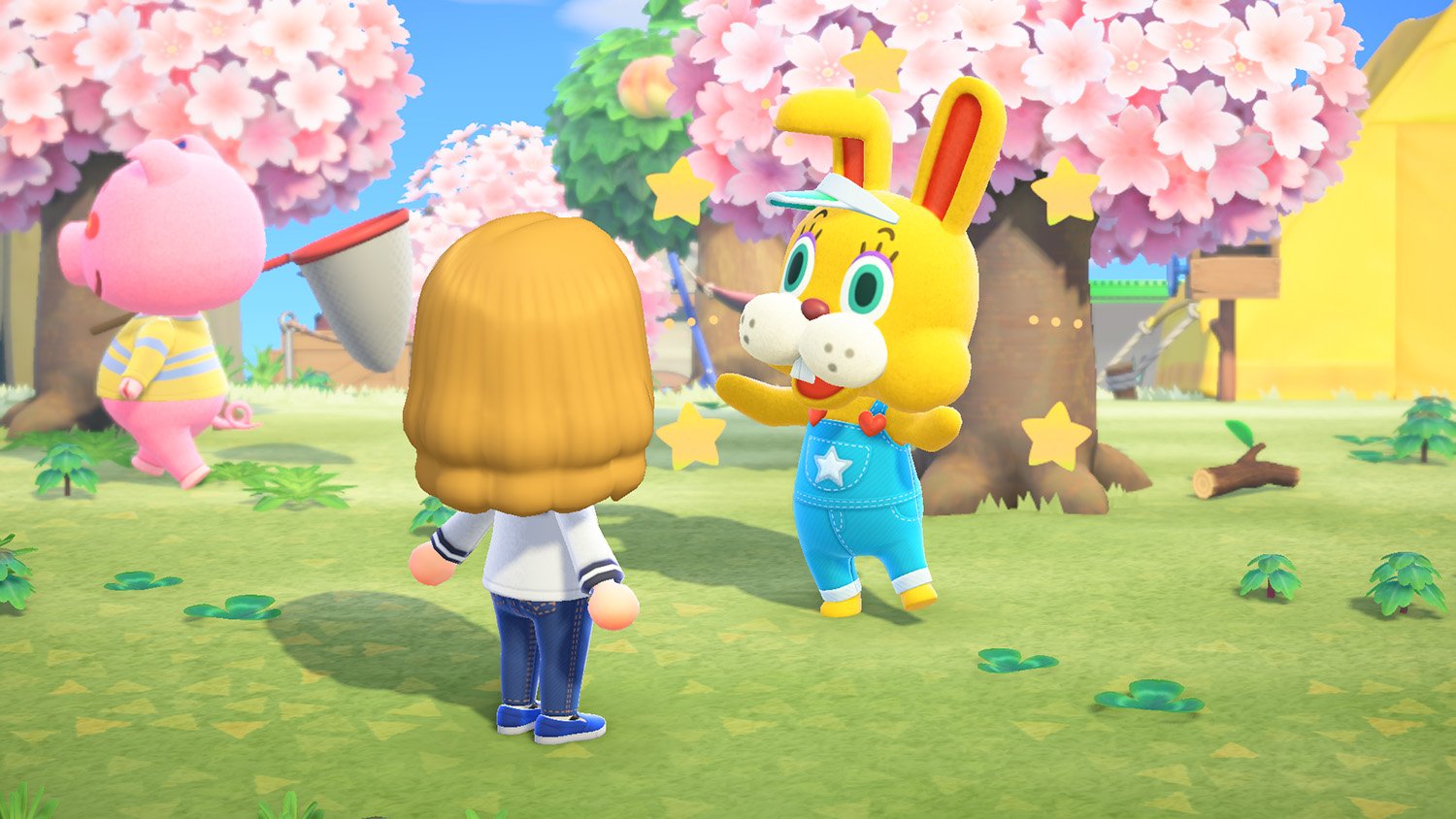 Zipper T. Bunny has been hopping around since 'Animal Crossing: City Folk'
The debate over Zipper's identity actually goes back years before Animal Crossing: New Horizons. He first appeared in 2008's Animal Crossing: City Folk on the Wii, visiting players on Easter Sunday in April (known in-game as Bunny Day) to host an egg hunt. Players could explore their towns to find eggs filled with candy or foil that could be exchanged for rewards.
Bunny Day evolved in Animal Crossing: New Leaf on Nintendo DS, with Zipper hiding six egg types around town. The event then expanded to last an entire week in Animal Crossing: New Horizons on Nintendo Switch.
Bunny Day may have changed over the years, but one thing has stayed the same: Zipper's strange behavior and appearance. As his name suggests, the bunny character has a zipper on his back to signal that he's wearing a rabbit costume. He gets unusually irritated when players stand behind him to see the zipper. Zipper also seems to dislike his job, as he often mutters under his breath and sighs when he thinks no one is watching. So, who's behind the Bunny Day mascot?
Zipper theory 1: The T stands for Tortimer
One popular idea over the years has been that Tortimer the tortoise, who acted as the mayor in previous Animal Crossing games, poses as Zipper every year. After all, the "T" in Zipper T. Bunny has to stand for something. However, as a fan on Reddit pointed out, Tortimer had been spotted in the town hall in previous games while Zipper hopped around town.
Tortimer may not be completely ruled out as Zipper in New Horizons, though. He's retired now and might need something to do in his free time when he's not needed on Harv's Island. Plus, fans have already seen him sport a costume with his acorn headgear in the fall.
Zipper theory 2: Redd has a secret side job
Another Animal Crossing Zipper theory suggests that Redd, the shady fox who sells fake art, could be hiding in the bunny costume. Now, at first, he might seem like the most unlikely candidate — why would a shady art dealer dress up as a bunny every year to bring entertainment? But, according to one person on the same Reddit thread, it could make sense.
"I like to think Zipper is Redd. Like, in exchange for putting up his tent, he has to do community service, like manning the stall during fireworks and being Zipper," they wrote.
That would explain why Zipper doesn't like his job. Perhaps he's required to dress as Zipper, but it's not really his style. Plus, fans have never seen Redd and Zipper in the same place at the same time.
Zipper theory 3: Dad staying in touch in 'Animal Crossing: New Horizons'
This fan theory, created by The Game Theorists, might be the most in-depth. It suggests that Zipper is not an NPC who lives on or visits Animal Crossing: New Horizons islands, but actually the player's father. The player character doesn't seem to interact with their father much, other than receiving a few letters from him throughout the year.
The Game Theorists has a pretty interesting and lengthy explanation of a theory involving Zipper's many international names and their origins in the video above. However, the gist is that some of Zipper's names in other countries have connections to stories of a father and a son.
In particular, ZIpper's Korean name, Tobit, may reference a Roman-Catholic book about a father and his son. As the story goes, the father's town exiles him because of his debt. So, the son sets off to earn money and pay off his dad's debt.
That sounds eerily similar to Animal Crossing players heading off on their own and paying off a debt to Tom Nook, right? So, The Game Theorists suggests that Zipper is just a father in exile and in disguise, trying to communicate with his child.
Hopefully, Nintendo will someday finally provide answers to Zipper's mystery. For now, though, all fans can do is keep guessing.
Animal Crossing: New Horizons is available now on Nintendo Switch, as well as the Happy Home Paradise DLC.