'Animal Crossing: New Horizons': Will There Be a Summer 2021 Update?
Fireworks season is just around the corner in Animal Crossing: New Horizons. Last August, Nintendo introduced a weekly fireworks show to Animal Crossing as part of a summer update. Now that another year has passed, many fans have wondered: will an update arrive in summer 2021? Here's what we know so far.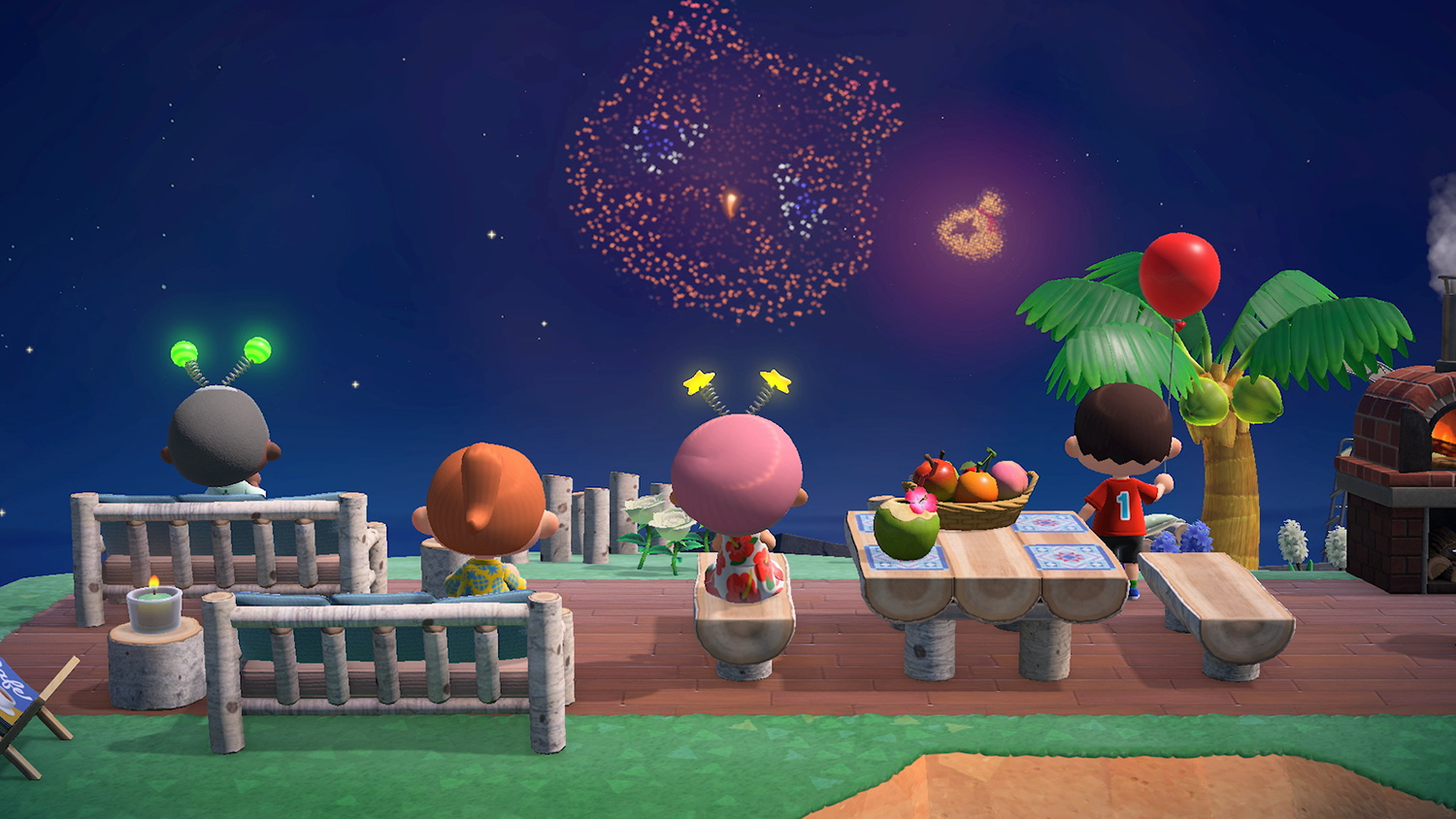 'Animal Crossing' has gone through an update slump
Many Animal Crossing: New Horizons players have felt disappointed in the game's recent updates. Some even fear that Nintendo might have abandoned island life altogether. After Animal Crossing's release in March 2020, the gaming giant rolled out new updates every few months to introduce seasonal changes and fun events. Nintendo advertised each update with a big trailer release, drawing plenty of excitement from many players.
However, once Animal Crossing hit its first anniversary, those big updates began to shrink. Nintendo traded in its grand seasonal update videos for quiet tweets announcing new additions to the game. Early in 2021, Animal Crossing celebrated crossovers with the Mario and Sanrio franchises, but updates have slowed down tremendously since April.
As the early days of summer rolled in, Nintendo recycled last year's events like May Day in May and Wedding Season in June. Nintendo released some exclusive in-game items in conjunction with real-life events like the cheese festival and the Dano Festival, but the celebrations did not extend beyond that.
It's no secret that many Animal Crossing players have lost interest in the game these past few months due to a lack of new content. Perhaps another big update is all they need to return to their islands.
The 'Animal Crossing' summer 2021 update arrives on July 29 with new items
Thankfully, Nintendo will release a summer 2021 update for Animal Crossing. The company announced that Update 1.11.0 will arrive on July 29, 2021. However, for the most part, it looks to be a repeat of last year's event.
Every Sunday evening in August, players can enjoy a fireworks show. Last year, players could create custom fireworks displays using their own design; that feature will return in 2021. Additionally, Redd, Animal Crossing's shady art dealer, will appear in the plaza to give away raffle prizes like balloons, sparklers, and fountain fireworks.
According to Nintendo's Japanese website, Redd will have a few new exciting raffle prizes in stock. When the first fireworks show arrives, players can get their hands on cotton candy, bubble tea, and popsicles. The snacks come after many fans spent months begging Nintendo to create more food items that players can carry around as their animal neighbors do with donuts and orange drinks.
In addition to August's fireworks shows, Nintendo Japan stated that more seasonal items will roll out in Nook Shopping through September, including moon cakes, a rug, and more.
Nintendo says its developing other update ideas
If Animal Crossing's summer 2021 update isn't enough to grab fans' attention, Nintendo also promised in a tweet that it is developing "more free content" to be announced later. The news comes after Nintendo of America president Doug Bowser revealed in June that the company has more projects in store for Animal Crossing: New Horizons.
"While we didn't talk about it [during the E3 Nintendo Direct], we absolutely have plans going forward to ensure the 33 million people who have islands out there have new and fun activities to engage with," he told The Verge. "Look for more to come."
RELATED: 'Animal Crossing: New Horizons': The Secret Reason the Game Is so Popular