Animal Planet: How Tia Torres Launched 'Pitbulls and Parolees'
The Villalobos Rescue Center in New Orleans has become a home not just to dogs that need a second chance, but humans as well. Animal Planet's Pit Bulls and Parolees has amassed a cult following of animal lovers along with viewers who love to see redemptive stories.
Rescuing Pit Bulls in order to reverse the negative stereotype of the breed and hiring ex-convicts to help in her animal shelter, founder Tia Torres rehabilitates both the dogs and her employees. Launching her show on the pet-friendly network as a way to keep her rescue center alive, Torres has become somewhat of a (reluctant) celebrity.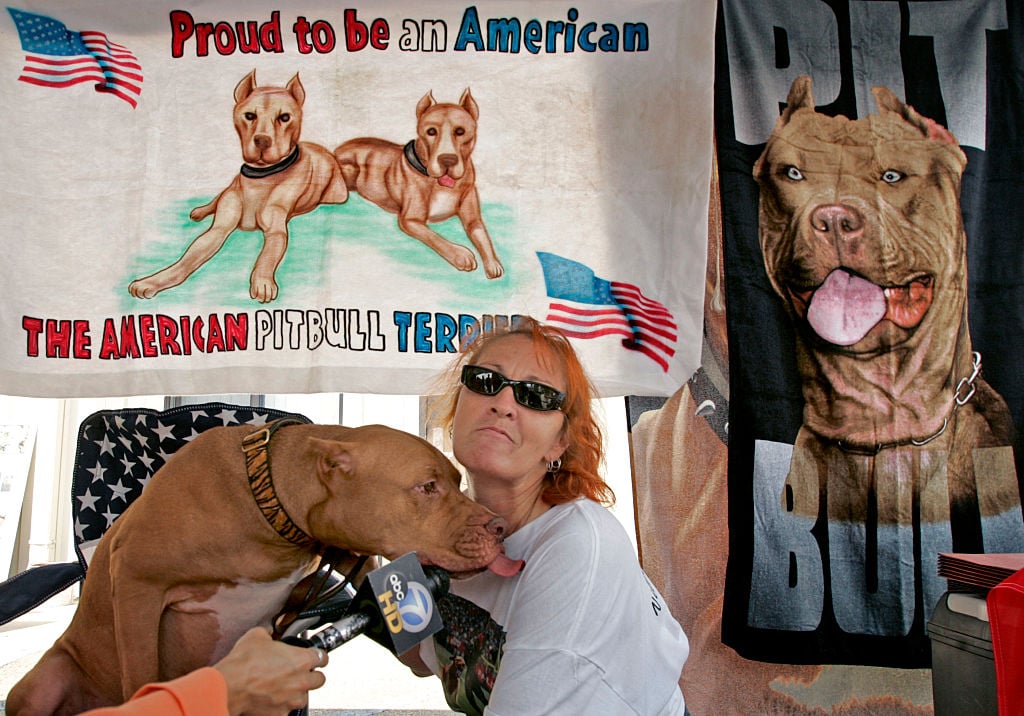 The path to parolees
Torres was brought up by her stepmother in Southern California. Experiencing a difficult childhood with no father figure, Torres found solace in the menagerie of pets she and her stepmom acquired over the years.
The animal rescue founder started going off course later in life. "Without getting into all of the details, I ended up crossing over to the wrong side of the tracks, and I ended up hanging out with a rough crowd," she told Dogster in 2014. According to Animal Planet's website, Torres would sometimes end up homeless and have to sleep in her van or horse trailer with her pets.
To get back on the right path, Torres enlisted in the Army. After completing her service, she was hired by the city of Los Angeles as a youth gang counselor. "This kind of genre of people has always been in my life," she said. Her job led her into the depths of housing projects and drug houses, which helped launch her career of working with parolees.
Passion for Pit Bulls
According to Dogster, Torres' love of animals inspired her to create Villalobos Rescue Center in California. Started as a sanctuary in the 1990s for wolves and wolf-dog crosses (hence the name 'Villalobos' that translates to 'village of wolves'), her plan changed course after meeting a very special Pit Bull.
Torres just happened to visit an animal shelter on the day that Tatanka, a traumatized Pit Bull taken in from the scene of a double homicide, was brought into the shelter bound by "ropes and an entourage of animal control officers, like she was some African lion," Torres recalled. Tatanka escaped from her restraints and ran toward Torres' then toddler daughters, Tania and Mariah.
Before Torres was able to intercede, the dog tackled the girls onto the grass and began affectionately licking them, much to the delight of her daughters. That chance interaction inspired Torres to begin rescuing the misunderstood breed in the hopes of changing public perception. She began rescuing Pits along with the wolves and wolf hybrids where over time, the Pit Bulls became the primary tenants of her sanctuary.
At the time of the transition, Torres' husband Aren Jackson was on parole. His parole agent came up with the suggestion that Torres hire other parolees for her rescue as a way of doing community service. Since Torres had experience as a youth gang counselor and a heart for those who had gone down the wrong path, she started hiring parolees to become a part of her team.
When TV comes calling
After a 2007 article brought Torres' rescue into the spotlight, television producers began knocking on her door. Though she had no interest in being on-camera, Torres knew that dwindling finances required a bold move. "Very reluctantly, pissed off, hiding behind dark sunglasses, I'd go to these meetings and act like I cared," she revealed. "And here we are." To further help the Villalobos Rescue Center financially, Torres moved the sanctuary to New Orleans in 2011.
Torres has been interviewed by celebs including Ellen DeGeneres and Jon Stewart, though she still eschews being in the spotlight. Despite her aversion to fame, Torres' willingness to go on-camera with her mission has helped keep the rescue afloat, saving – and changing – many lives. With stories of second chances in each episode, Pit Bulls and Parolees is sure to be on the air for quite some time.
Watch Season 15 of Pit Bulls and Parolees on Animal Planet!