Anjelica Huston 'Savagely' Beat up Jack Nicholson for Cheating: 'I Was Going at Him Like a Prizefighter'
Not long after falling in love with Jack Nicholson, Anjelica Huston learned about his reputation as a womanizer. Huston would often catch Nicholson cheating throughout their on-again/off-again relationship that spanned for 17 years. And after nearly two decades of feeling betrayed by her then-boyfriend, Huston finally took out all her pent up anger on Nicholson- with her fists.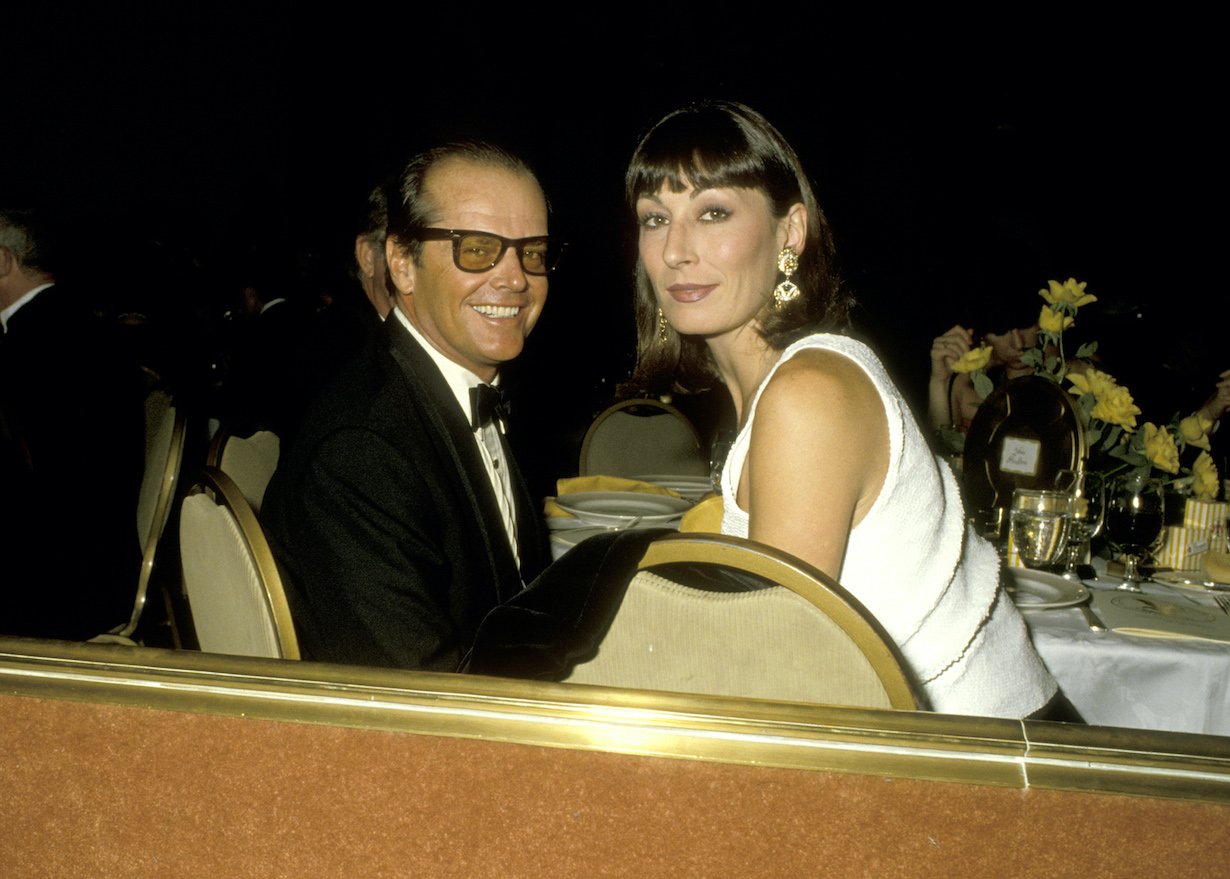 Jack Nicholson would flirt with other women in front of Huston
Huston recently released a memoir detailing her longwinded relationship with The Shining actor. According to her book, Nicholson would continuously flirt with other women right in front of her face.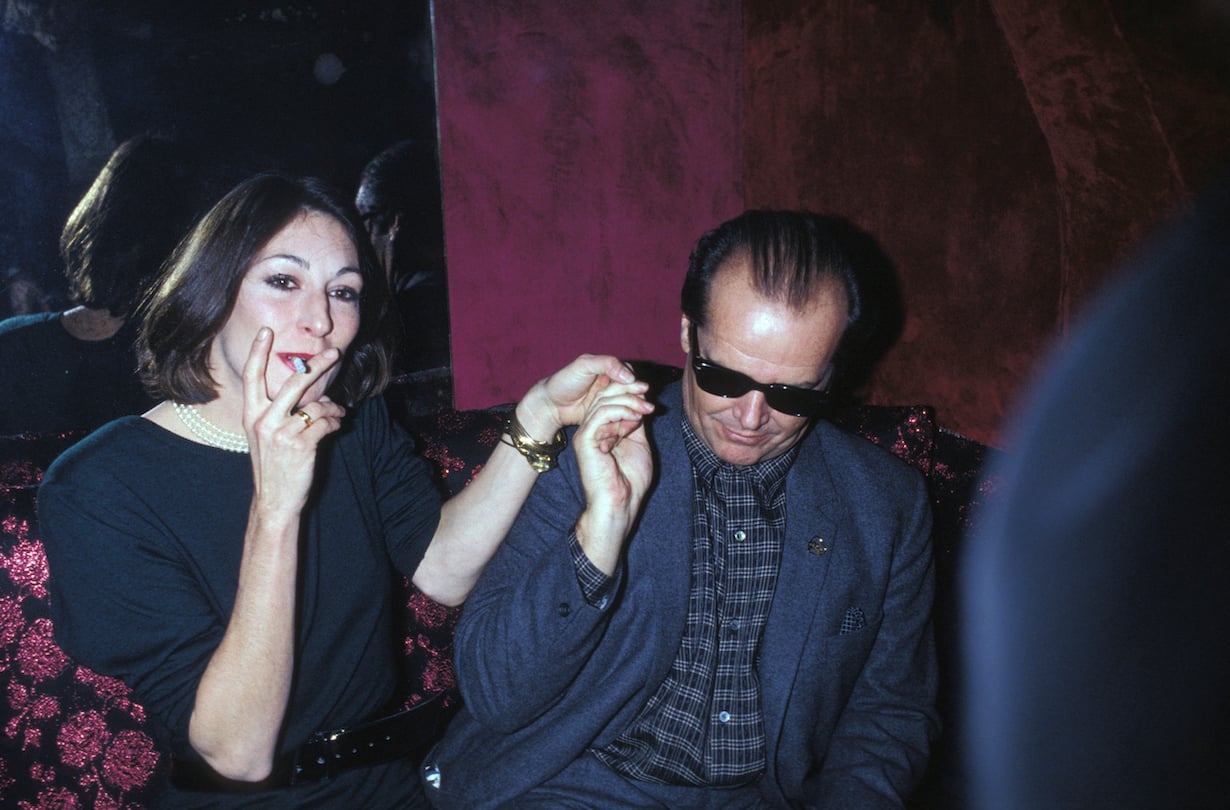 At a Carole King concert, singer/songwriter Joni Mitchell sat between her boyfriend's legs throughout the whole show. And when Huston confronted Nicholson about it, she said he seemed "bored to tears" and rolled his eyes while claiming she was "just a friend." 
But Huston had a right to be skeptical. He frequently cheated, and other women would flat out tell her that they had an affair with Nicholson. Instead of taking responsibility, the As Good As It Gets actor would try to justify his behavior by claiming it was just a "mercy f*ck."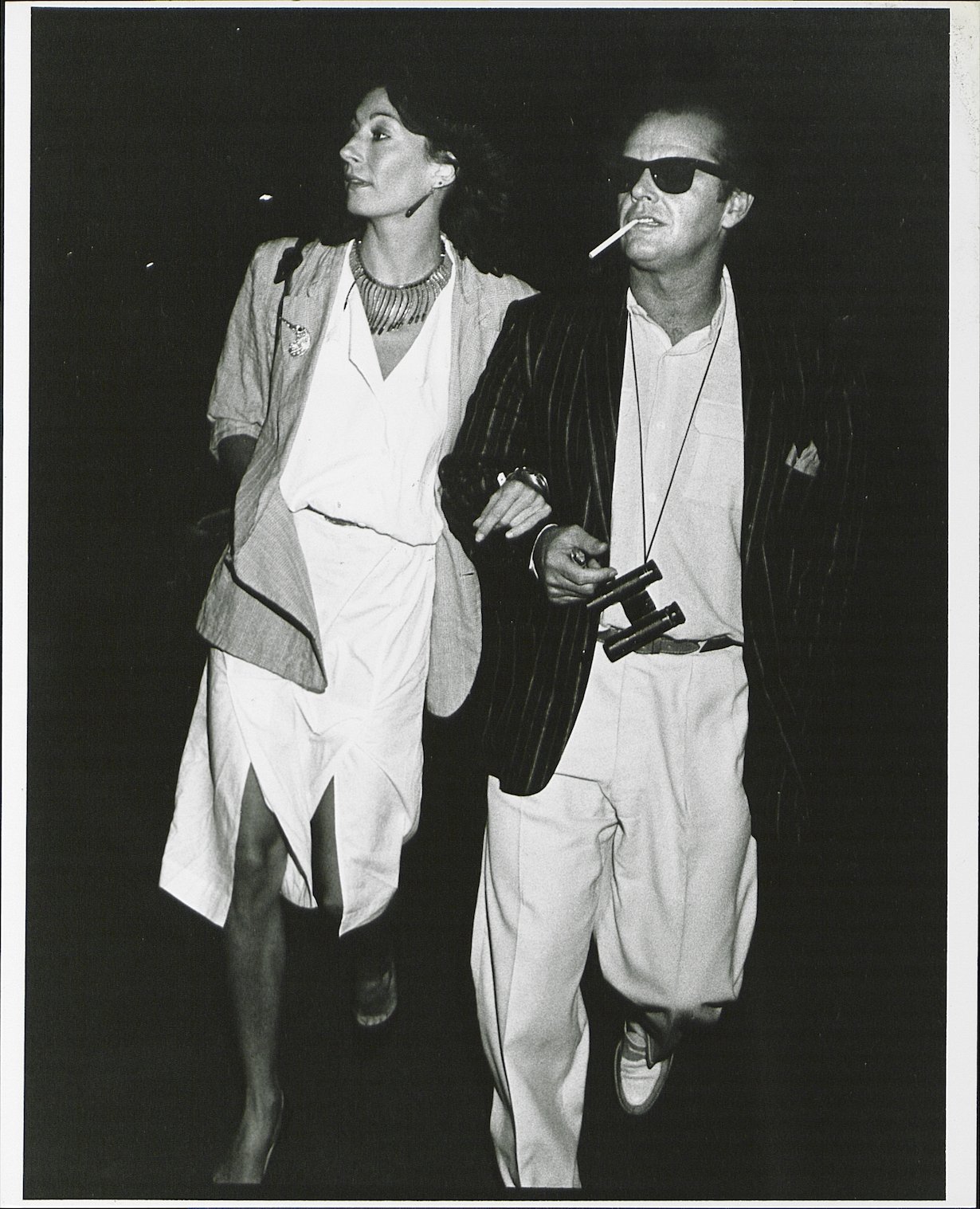 In another instance, she found a love letter written from another woman that told Nicholson how good he was at "making love." Unsurprisingly, Nicholson lied about the note, saying it was meant for someone else.  
Anjelica Huston broke it off with Jack Nicholson after learning he got another woman pregnant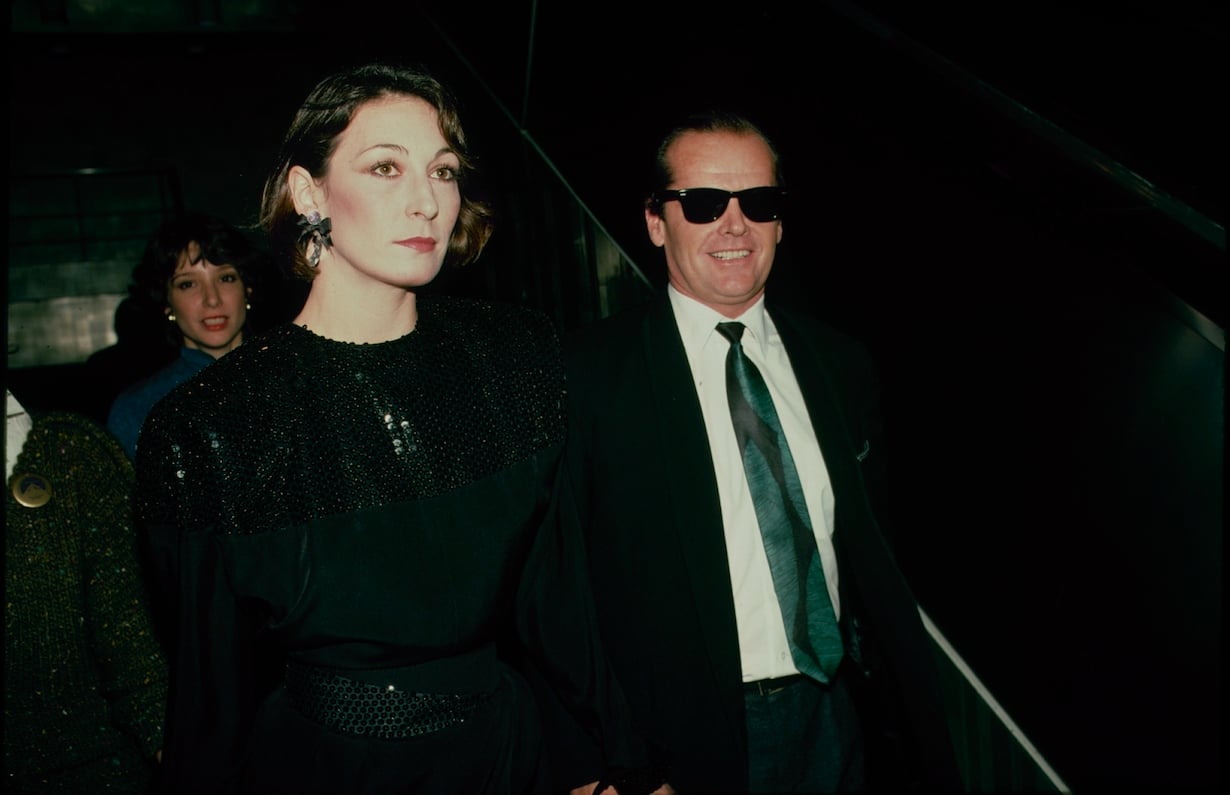 The final straw that ended their relationship was when Huston discovered that Nicholson had gotten his mistress pregnant. And while this broke her heart, Huston was able to remain classy as she politely told Nicholson, "There's only room for one of us women in this picture, and I am going to retire from it."
They then hugged it out, assuming their relationship had ended in the most civilized way possible. But that all changed when Huston learned about Nicholson's interview for Playboy Magazine. In it, Nicholson described an affair where he playfully spanked a lover with a ping pong paddle. 
This caused Huston to see red.
"It's too much!" she wrote in her memoir. "How can he dare to do this as well as the bomb he dropped on me just a few days ago?"
Huston approached Nicholson in person immediately afterward.
Anjelica Huston attacked Jack Nicholson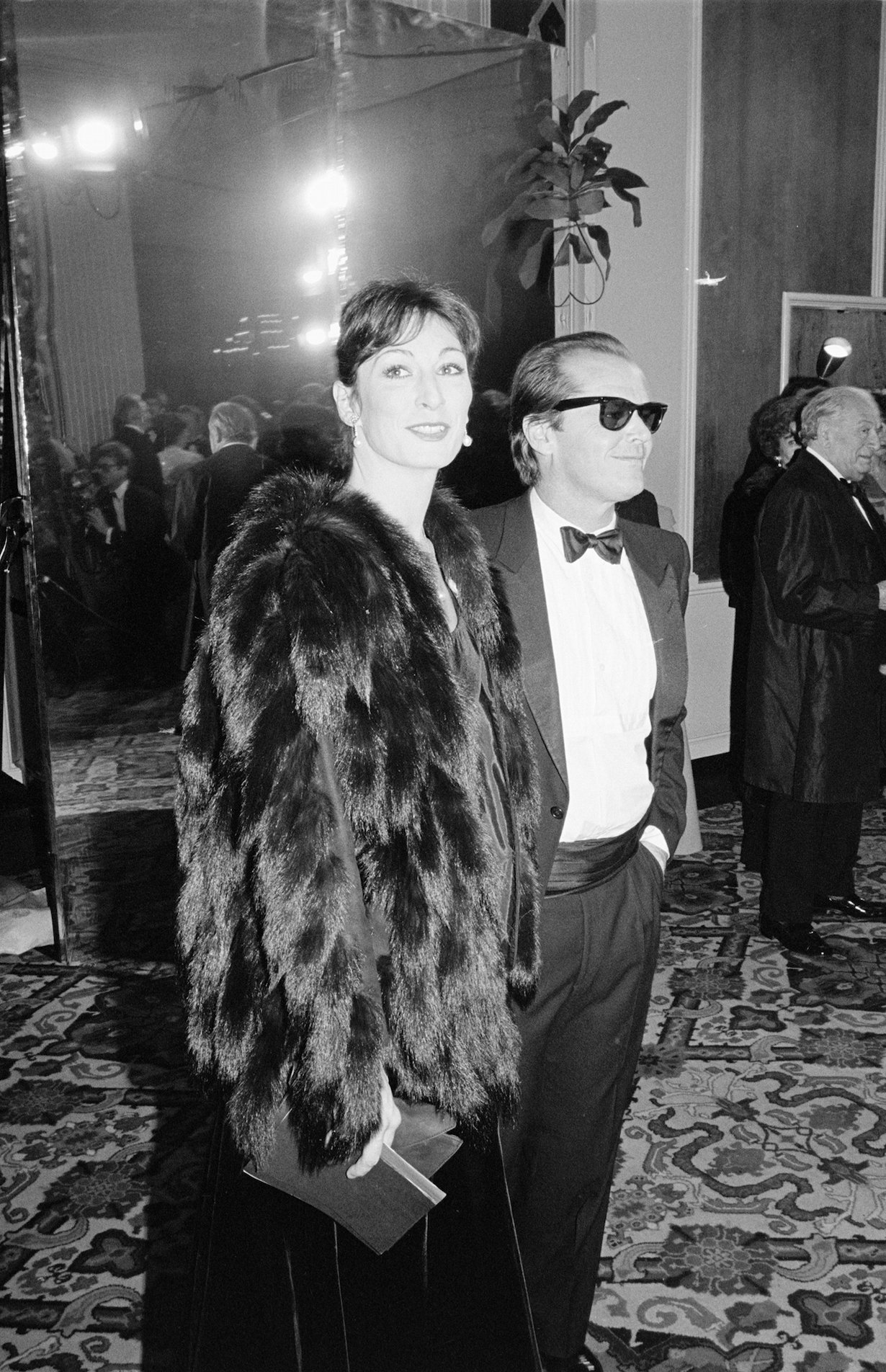 "I walked straight into Jack's office," she wrote via Vanity Fair. "He was coming out of the bathroom when I attacked him. I don't think I kicked him, but I beat him savagely about the head and shoulders. He was ducking and bending, and I was going at him like a prizefighter, raining a vast array of direct punches."
"Finally, I was exhausted," she continued. "We sat down, and I cried. Then, with renewed effort, I attacked him again. And all the while, I felt a strange underlying gratitude to him for allowing me to beat the living hell out of him. Later, in the days that followed, I talked to him on the phone, and he said, 'Goddamn, Toots, you sure landed some blows on me. I'm bruised all over my body.' And I said, 'You're welcome, Jack—you deserved it.' And we laughed. It was tragic, really."
Jack Nicholson gave her a diamond bracelet after the incident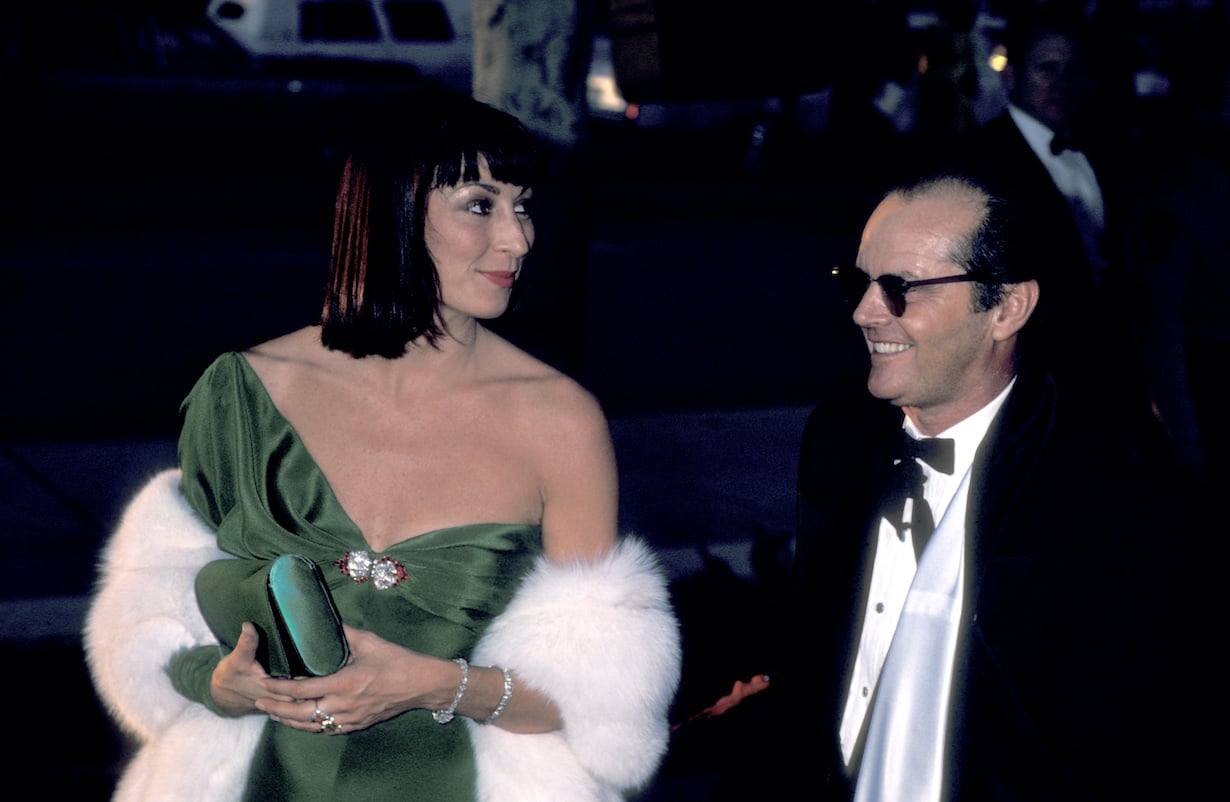 That Christmas, Nicholson sent Huston "an extraordinary pearl-and-diamond bracelet that Frank Sinatra had once given to Ava Gardner." 
The card said, "These pearls from your swine. With happiest wishes for the holidays—Enjoy—Yr Jack."
"I was totally charmed," Huston told The Guardian, regarding his romantic gesture. "Totally charmed and furious, all of it. His signing, 'Your Jack', was the one thing he never was."