Anna and Elsa from 'Frozen 2' Among the First Disney Princesses to Wear Pants
It's time for viewers to go on another adventure with Anna, Elsa, Kristoff, and Sven. This time, our heroes are headed into the enchanted forest, complete with a new salamander friend and a few new outfits. In fact, Anna and Elsa join the small group of "Disney Princesses" who wear pants. Learn more about these characters and the upcoming animated film, Frozen 2, here.
Anna and Elsa often changed outfits during Disney's 'Frozen' and the trailer for 'Frozen 2'
There's plenty of symbolism hidden in Disney's blockbuster film, Frozen. Fans can see the transformation of Elsa during her song "Let It Go," both with the lyrics and with her physical transformation. The character throws her gloves away and lets her hair down, illustrating that she's finally embraced her ice powers.
"People tend to think of costume design in terms of an end product," California Institute of the Arts instructor Camille Benda said during an interview with The New York Times. "It's a garment. But costume designers think of costume as part of the character that they're creating, so it's the hair, the costume, the props, the makeup, the way they move, whether these costumes and props are ever physically made or not."
Thanks to the trailer for Frozen 2, some fans expect a similar transformation for Anna and Elsa in this upcoming Disney sequel. The trailer also showed our protagonists sporting a new look — pants.
Cast and crew members confirmed that Anna and Elsa will sport pants in Disney's 'Frozen 2'
The cold never bothered them, anyway. For Disney's upcoming sequel, Anna and Elsa are dressed for success. (Elsa even has a different hairstyle for this animated feature film.) During an interview with the Chicago Tribune, multiple Frozen 2 cast and crew members discussed the outfits of these sisters.
"This time, they didn't have to flee their kingdom in the wrong dress very fast," Frozen 2 co-director and chief creative officer of Walt Disney Animation Studios, Jennifer Lee, said. "They had a chance to choose, and, of course, you're going to wear pants when you hear the words 'enchanted forest.'"
"They're going on a big adventure," producer Peter Del Vecho said. "It's going to be very physical, so it makes sense."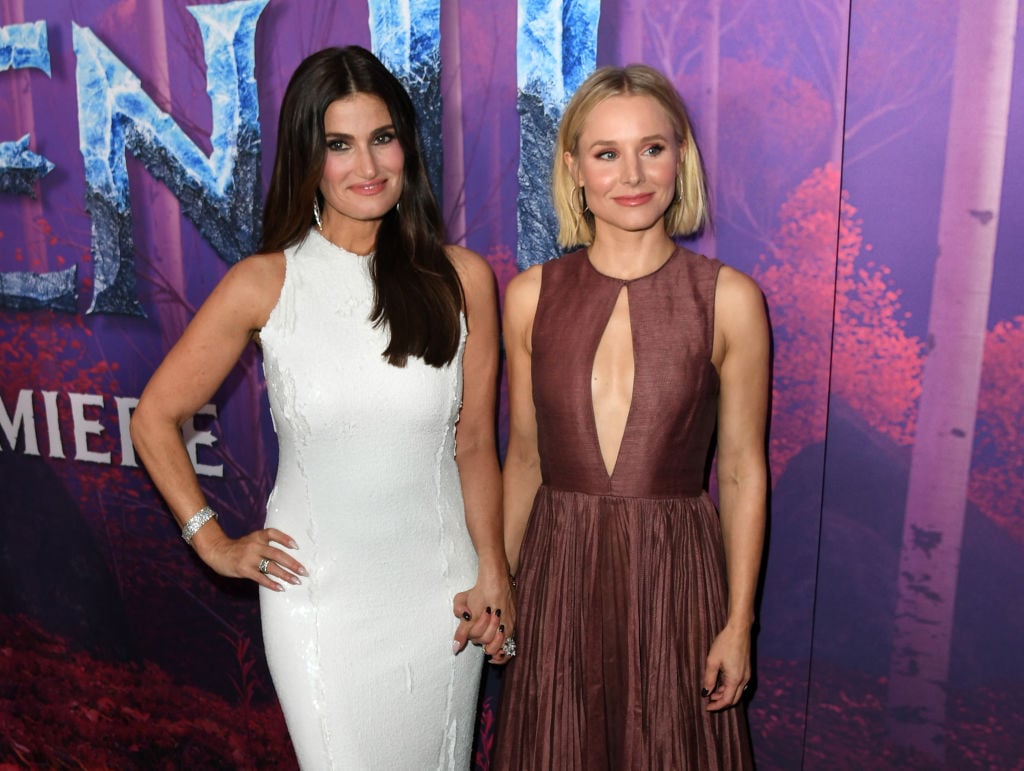 Anna and Elsa are not the first Disney Princesses to wear pants
Technically, Anna and Elsa are not even considered Disney Princesses. The two are often listed in a separate category by Disney, mostly in terms of merchandise. Additionally, as the leader of Arendelle, Elsa is considered to be a queen by many fans.
There are other Disney Princesses, however, who sport pants in their story. Although Mulan initially wears a gown to impress the matchmaker and bring honor to her family, the character trades her makeup for a sword and her former dress for a suit of armor.
Jasmine from the animated film Aladdin wears pants pretty me throughout the entire movie. However, this upcoming sequel will be the first time Anna or Elsa appeared on the silver screen wearing pants.