Anna Delvey Compares Rikers to Morocco; ICE Facility Gives Her 'Credit Card Declined' Vibes
Anna Delvey Sorokin spoke out on her Instagram Stories to compare Rikers to the lavish hotel she stayed at in Morocco and critique an ICE facility.
Anna Delvey is currently in a United States Immigration and Customs Enforcement (ICE) center for an expired visa. The fake German heiress (born Anna Sorokin) is once again a household name thanks to the Netflix series Inventing Anna. Find out why Delvey says the ICE detention center gives her "credit card declined" vibes.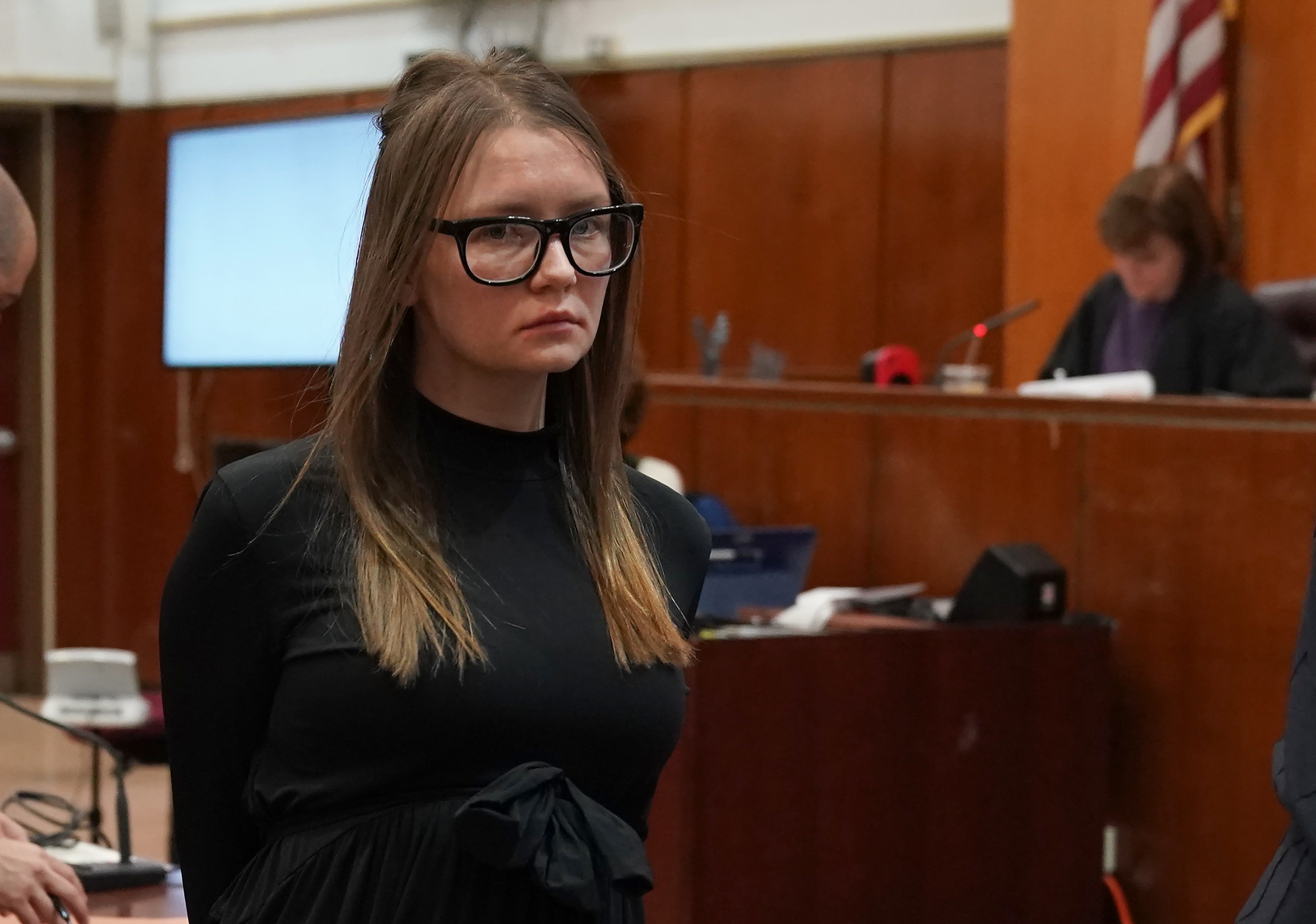 Anna Delvey in ICE detention center after serving two of her four to 12-year sentence 
Delvey first made headlines in 2018 after her arrest for defrauding banks, hotels, and several individuals. In May 2019, Delvey was convicted on one count of attempted grand larceny, three counts of grand larceny, and four counts of theft of services.
The court sentenced her to four to 12 years in prison, but she was released on parole in February 2021. Today, Delvey is in an Orange County Correctional Facility in upstate New York for overstaying her visa. 
"My visa overstay was unintentional and largely out of my control," she said in an essay for Insider. Delvey also explains how she's in the process of appealing her criminal conviction to clear her name. 
She added: "I did not break a single one of New York state's or ICE's parole rules. Despite all that, I've yet to be given a clear and fair path to compliance."
Anna Sorokin compares Rikers to the La Mamounia in Marrakesh she once conned
As revealed in her Insider essay, Delvey tested positive for the coronavirus (COVID-19) on Jan. 19, 2022. Since then, she has been in quarantine in the Orange Country Correctional Facility. "I'm sure I'll live, but I haven't been this sick in years," she said via Insider. 
Now, Delvey is speaking out again about the ICE facility's conditions. "Rikers is like [La Mamounia in Marrakesh] in comparison to this lawless ICE OC Jail," Delvey said in her Instagram Stories on Mar. 13.
"Rikers could never get away with letting someone out for 15 [minutes] a day like ICE is doing with me yet again, 'quarantine' or not. So far ICE OC Jail has been giving nothing but major 'credit card declined' vibes." 
Delvey has a reputation for promising to "wire money" when her credit cards didn't work.
'Inventing Anna' explores Anna Delvey's trip to Morocco in episode 6 
Delvey, played by Ozark's Julia Garner in the Netflix series, and her friends took a trip to Morocco in the Inventing Anna episode "Friends in Low Places." As Netflix explained, the cast and crew went to the real La Mamounia to retrace Delvey's steps. 
"Shooting in the actual rooms — it was haunted, in a way, with her," production designer Henry Dunn explained to  Netflix's Tudum. "It really was a seductive kind of richness. You could almost understand what was driving Anna to want all of these things." 
Dunn said a lot of the hotel staff remembered Delvey and company. "They were like, 'Oh yeah. She stayed here — they left a mess,'" Dunn said. 
In the episode, Delvey cons her friend and former Vanity Fair employee Rachel DeLoache Williams (Katie Lowes) into paying for the room at La Mamounia and a tour of the Majorelle Garden using her company credit card. Of course, she promises to "wire her the money" in repayment. 
Watch all nine episodes of Inventing Anna on Netflix.