Anna Delvey Has No Plans to Join 'RHONY' Upon Her Release From ICE
Kelly Bensimon won't be getting her wish to see faux German heiress Anna Delvey on The Real Housewives of New York City.
Delvey's reps from HeraldPR told Showbiz Cheat Sheet that Bravo producers have not approached her, but also Delvey is not considering a stint on RHONY as part of her post-release life. The 31-year-old is currently in an immigration detention center fighting to stay in the U.S.
But Bensimon, who recently mused about who would be a good addition to the new RHONY cast said Delvey would be "amazing."
Kelly Bensimon said Anna Delvey would be 'amazing' on 'RHONY'
RHONY producers announced that the series would have two iterations: one being the regular series, which producers planned to recast. And then a RHONY legacy-type series that would include original cast members. Bensimon said Delvey would be a perfect addition to the main RHONY cast.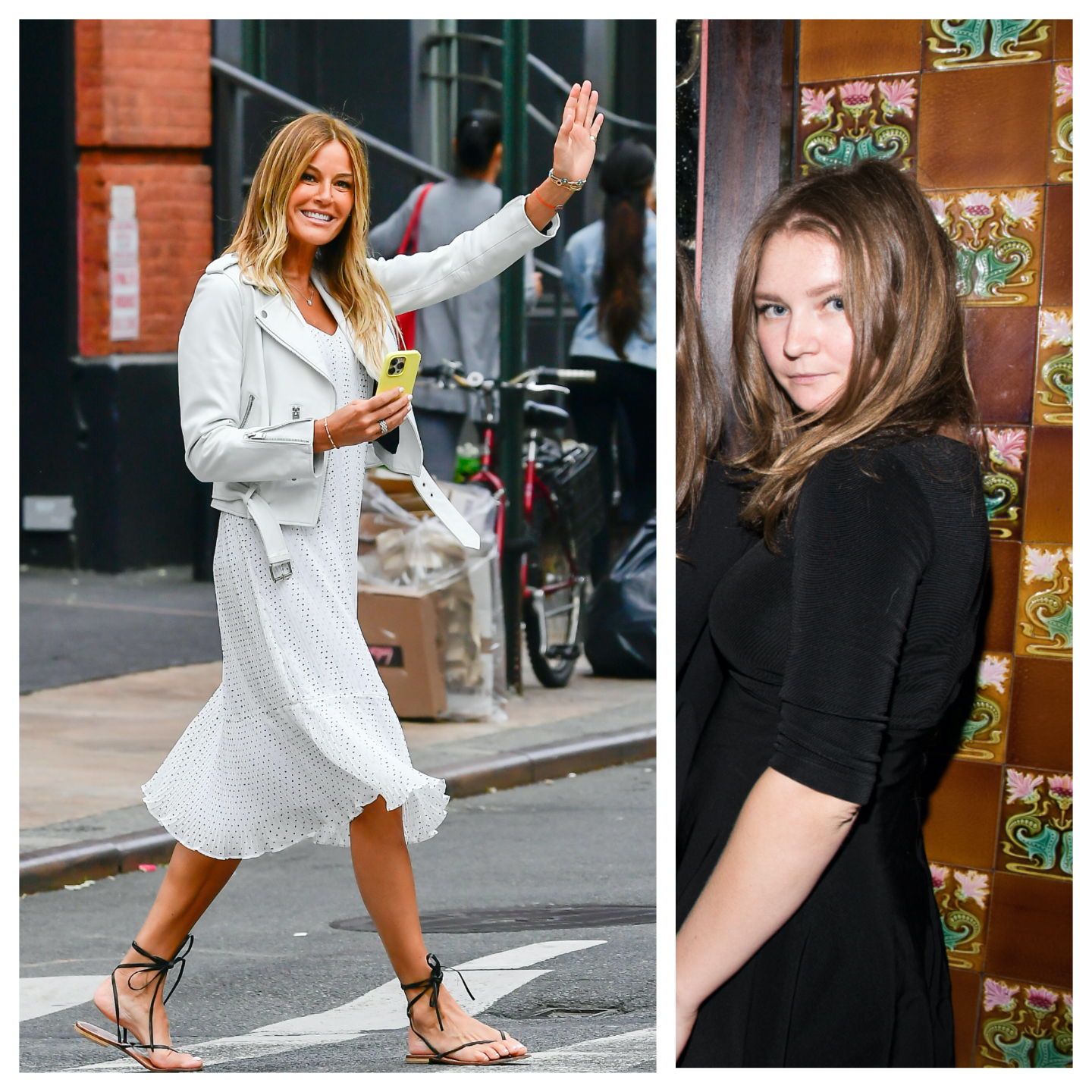 "She would be amazing," Bensimon said on the Andy's Girls with Sarah Galli podcast (via Page Six). "She would be so nasty to everybody and they would be like, 'How could you be nasty to me? I'm famous!'"
Both Bensimon and Delvey (whose real last name is Sorokin) do business in Manhattan but have never met. Or at least Bensimon doesn't think she's met her. "I would've remembered meeting her," she said. "Because if I had met her, she would have been really, really nasty to rich people…When a person's really wealthy, the last thing a wealthy person would want to feel is that they don't know what they're talking about."
"And that was her strategy with wealthy people to get power over them," Bensimon added. "I would've remembered that. I would have been like, 'Ding!'"
Anna Delvey is focused on being released from ICE, not 'RHONY'
Delvey, whose life and crimes were featured in the hit Netflix series, Inventing Anna, was convicted of trying to scam wealthy individuals and big banks out of more than $200,000. Delvey served a portion of her jail time but was released early because of good behavior. She was quickly detained once again for overstaying her visa.
She is currently fighting to remain in the United States, so joining the RHONY cast isn't on her agenda. Delvey's attorney Duncan Levin told Showbiz Cheat Sheet his client is making a bold move by remaining in custody.
"Anna has served her time and now is being held in the custody of the U.S. government, which is trying to deport her based on her conviction in New York," he shared with Showbiz Cheat Sheet.
"If she were to agree to be deported, she could be walking around as a free person in a foreign land. Instead, she is spending her days in custody in the United States, fighting to set the record straight and to be vindicated."
"She has a strong appeal, and that is why she chooses to stay here and fight for her rights, even if that means more time spent in a jail cell," he added. "It's a very brave choice."
She recently hosted an art show – from ICE custody
Rather than joining a reality show like RHONY, Delvey is focusing on her art. She recently hosted an art show from her ICE detention cell, which received mixed reviews.
A reporter from Nylon described the scene as more of a party than an exhibit. "There are QR codes next to the drawings, which direct you to a website to buy prints of Anna's work, which are mostly crude, surrealist, satirical drawings of moments from her life, or aspects of her persona and reputation," she described the works.
The reporter said the evening was filled with twists and turns, leaving more questions than answers – very Anna Delvey.
So while Delvey may not be planning to add RHONY to her resume, don't be surprised if she ends up at one of the many parties featured on the show. That is – if she can stay in the country.
RELATED: Anna Delvey Compares Rikers to Morocco; ICE Facility Gives Her 'Credit Card Declined' Vibes