Anna Duggar 'Is Being Silenced' Claims Amy Duggar King
Anna Duggar reportedly has no plans to divorce Josh Duggar despite his sentencing of more than 12 years in federal prison.
Anna Duggar is now raising seven kids alone after her husband Josh was found guilty in his child pornography case. Former 19 Kids & Counting star Josh Duggar was convicted in December 2021 of receiving child pornography, and on May 25 he was sentenced to 12 years in federal prison.
According to cousin Amy Duggar King, Anna is "being silenced" during this scandal. But rumor has it the former reality TV star continues to stand by her man and has no plans to divorce.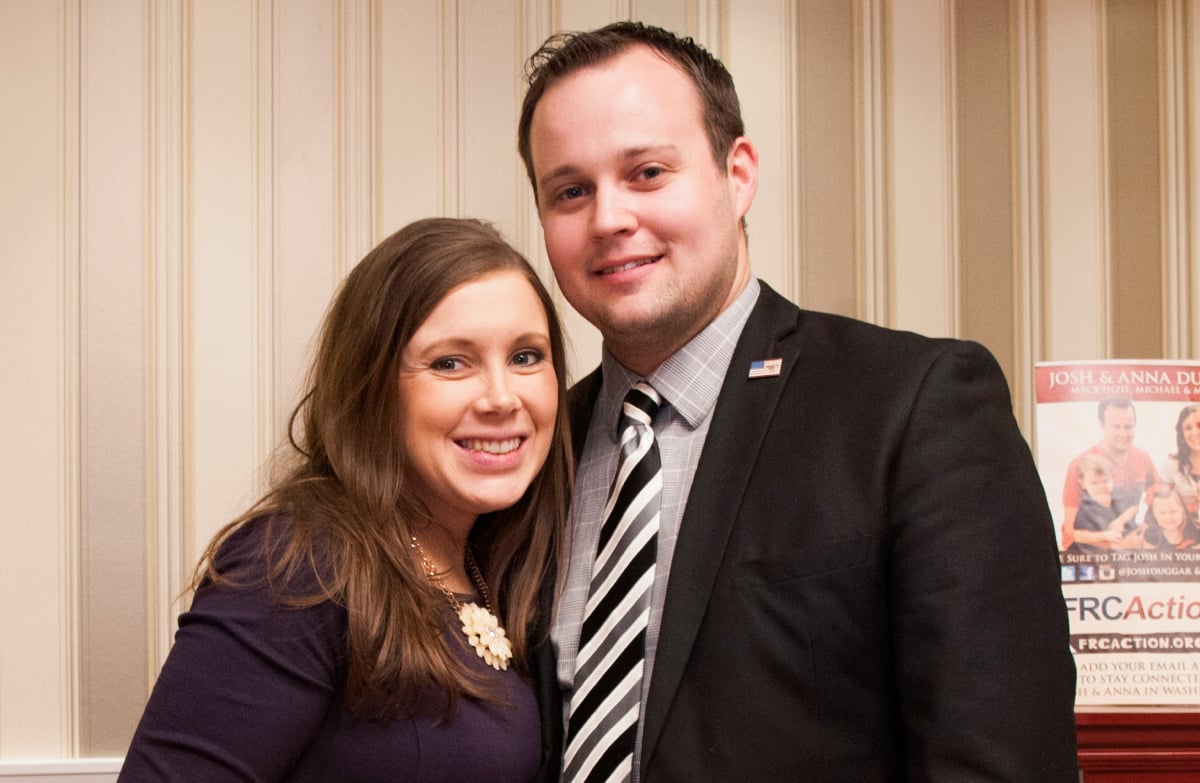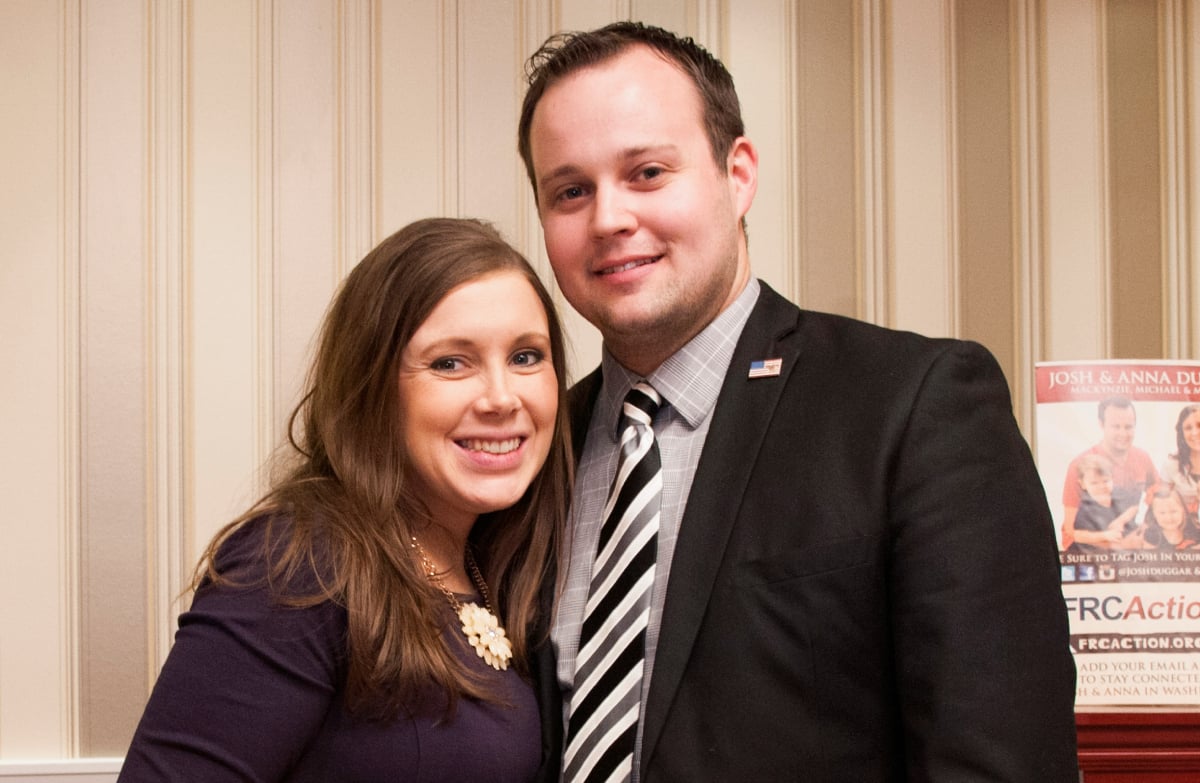 Anna Duggar attended every court hearing and trial day in her husband's case
In the two years between Josh's arrest and sentencing, he appeared in court numerous times and had a trial that lasted an entire week. Every time Josh was in the courtroom, Anna was there for support.
Amy Duggar King says the last time she was able to get in touch with Anna was last November in the days leading up to his trial. She says that her cousin-in-law "was happy" at that time and "acted like nothing was wrong."
Since the jury verdict and sentencing, Amy has tried to contact Anna with no luck. So, she took to Instagram to make a public plea for Anna to leave Josh.
"I know that Anna checks her Instagram. I thought, 'Okay, could tag her in it and maybe she could see it,'" Amy explained to The Sun. "She's not answering text messages. She's not answering phone calls. I know she has a large account and she does scroll on Instagram. That's a way to reach out and say I am here for her."
Amy Duggar King says Anna Duggar 'is being silenced'
Amy explained that she couldn't stay silent when "something is so heartbreaking." She says she's trying to reach out because "Anna is being silenced or choosing to be silent." Amy also acknowledges the possibility that Anna is "choosing not to believe the real hard true facts of what's happening."
"If I were Anna, I can't imagine the kind of mental state I would be in. It's going to take a lot of time for her to really understand what's happening. It's just really sad," Amy said.
The mom of one doesn't know if Anna has read her post since she has yet to hear from her. She says it's possible Anna thinks she's after fame or Instagram likes. However, Amy insists she was just trying to let her cousin know that she loves her, and she's loved her "since day one."
"I want her to know how sincere it truly is. Everyone just wants the best for her and her children, and for them to be safe and protected," Amy said.
Jim Bob and Michelle Duggar are supporting their daughter-in-law and grandkids
Amy told Anna in her Instagram post that standing up for herself and her kids — and getting a divorce — might seem "impossible" right now since she's been raised to believe that marriage is forever. But Amy encouraged Anna to let her instinct to protect her children be stronger than her fear.
However, one source claims that Anna won't even consider a divorce. The insider told OK! Magazine that leaving Josh is not an option, even though he'll be behind bars for the next decade plus.
"She's not the type to look for or even consider starting a new life with another man, but there are plenty of upstanding, religious men in the church who would appreciate and take care of a woman like Anna," the insider shared. "There's a lot of sympathy for her."
Since Josh's incarceration, Anna has lived on Jim Bob and Michelle Duggar's property in Arkansas with her seven kids — Mackynzie, 12, Michael, 10, Marcus, 8, Meredith, 6, Mason, 4, Maryella, 2, and Madyson, 7 months. Josh's parents are reportedly supporting Anna and the kids for the foreseeable future.