Anna Duggar Is Reportedly Prepping For Josh Duggar to Spend Some Major Time Behind Bars With a Little Help From Jim Bob Duggar
Anna Duggar continues to stand by her husband Josh Duggar's side as he readies for his day in court over his alleged connection to a child pornography ring. A new report claims that the former '19 kids and Counting' stars are preparing for Josh to spend some time behind bars – with the help of Jim Bob Duggar.
ARTICLE HIGHLIGHTS
Josh Duggar was arrested in April 2021 for his alleged involvement in a child poropraghy ring
Anna Duggar is pregnant with their seventh child while they try and fight the charges
Josh and Anna Duggar are seemingly prepping for the former '19 Kids & Counting' star to spend some time in jail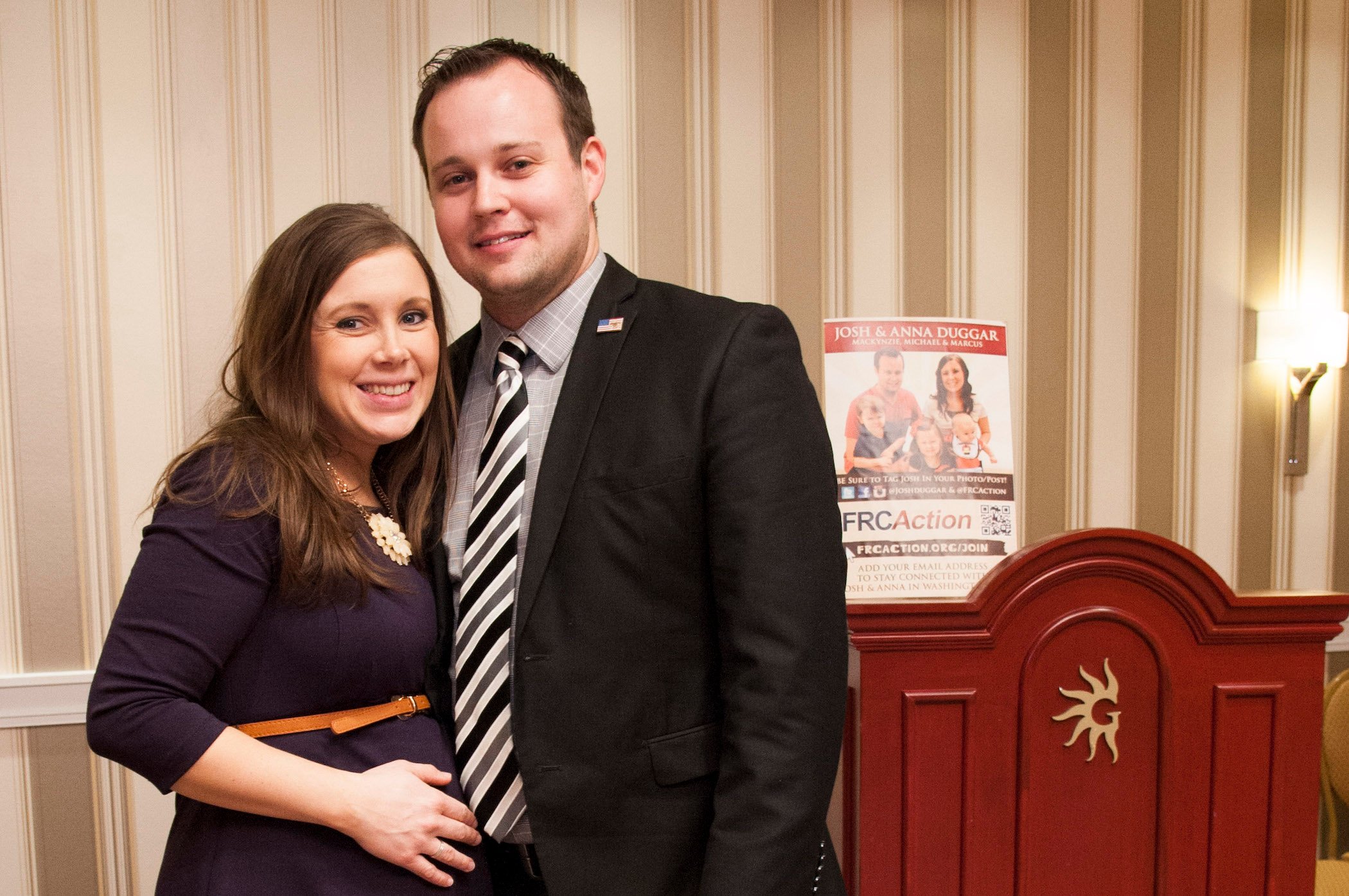 Anna Duggar continues to stand by her husband Josh Duggar's side as he faces decades in prison. Federal agents arrested the former 19 Kids & Counting star earlier this year for his alleged connection to a child pornography ring. And as he prepares for his day in court, Anna is preparing for her husband to spend some serious time behind bars.
According to a new report, she's doing it with the help of her father-in-law, Jim Bob Duggar.
Did Anna Duggar know the Feds were going to arrest Josh Duggar?
In late 2019, federal agents raided an Arkansas used car dealership that Josh owned. At the time, the speculation was that he was being investigated for illegal hiring practices. It wasn't until the spring of 2021 that fans learned the raid was connected to a child porn ring investigation.
Agents arrested Josh in April 2021 for possession of dozens of explicit photos and videos. Some reportedly depicted children who were as young as 18 months old.
With a year-and-a-half gap between the raid and Josh's arrest, many Counting On fans are wondering if Josh and his family — including his wife Anna — knew that his arrest was coming.
Josh Duggar's defense team has tried to get his case thrown out
Josh and his legal team have been in and out of court in recent weeks arguing a number of motions in his defense. They've tried to get evidence suppressed and have also tried to get the case thrown out completely. But so far, the plan hasn't worked
The court denied their request for dismissal, which Josh's team argued should be granted because of technicalities over who was running the Department of Homeland Security at the time of their investigation.
The court also ruled that a statement Josh made at the time of his arrest was admissible. As are incriminating photos taken of Josh's hands. Josh's trial is currently scheduled for November 30.
Anna Duggar is preparing for life without Josh, with help from Jim Bob
Anna is currently very pregnant with her and Josh's seventh child. If he is found guilty in his case and sentenced to prison, she will be tasked with raising those kids on her own. With Counting On now canceled, how will Anna make money?
According to The Hollywood Gossip, she's getting help from Jim Bob and the family's real estate business. Insiders claim that Anna believes that Josh is innocent, and she will continue to support him and stay connected to the Duggars. Even if he gets sentenced to the maximum of 40 years and fined a quarter-million dollars.
Ravenglass North, LLC buys some land for a dollar
Anna owns a business called Ravenglass North, LLC that will help her and her kids financially if Josh ends up behind bars. The company buys and sells real estate, just like many of Jim Bob's businesses.
On April 22, one week after Josh's arrest, Anna's company bought .272 acres for just one dollar. What she plans to do with that land remains to be seen. But it does have a 1,216-square foot mobile home on it that was built in 1987. Chances are, she will develop the property and sell it so she can take care of her kids. Which is what many of the Duggars have done with numerous properties over the years.
Anna Duggar shouldn't expect Josh to get out of this
Is there a chance that Josh's upcoming trial will end in anything other than a guilty verdict? That's not really clear, but it doesn't look like it. With the possibility of spending up to 40 years in prison, Josh's lawyers could be advising him to take a deal if he can get one. Especially since they've lost all of their motions. Even with a deal, though, Josh is probably looking at some prison time.
"If Josh decides to plea a deal next month he'll still end up doing time in prison," Duggar insider Pickles4Truth wrote on Facebook. "If he decides to fight the charges in court, odds are high he's going to prison. All his strategies for fighting the charges were denied by the judge on Monday. What strategy does he have left, intimidating jurors?"